The first screen opened from the Ziber Team main menu shows the overview of your photo albums. Here you can add and remove photo albums, add photos to a specific album, manage tags and share a photo album with another Ziber product (Ziber Connect).
Manage photo albums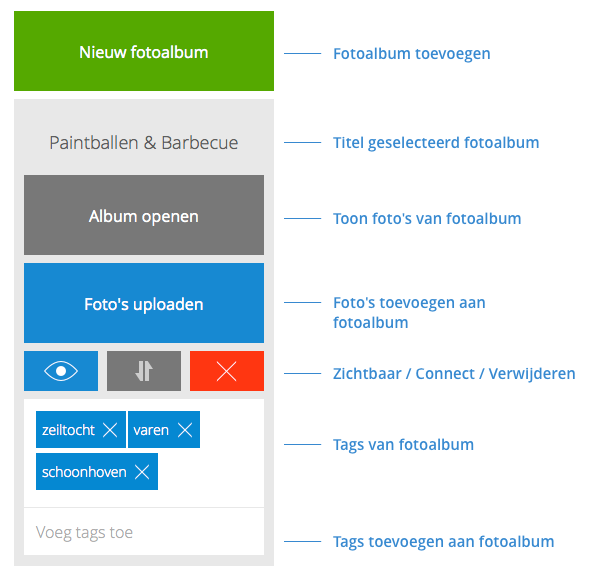 Add a photo album
Click on 'New Photo Album'
Enter a title for the new photo album
Click 'Done'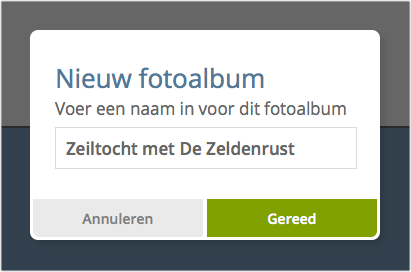 Add photos to an existing photo album
Click Upload photos.
Select one or more photos from your computer.
Click on 'Open'.
The photos are uploaded.
The photos have been added to the photo album and are visible on your website.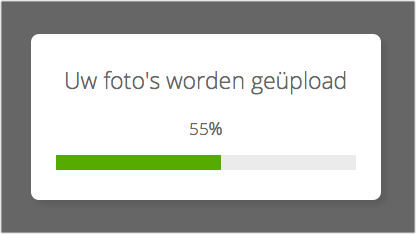 The photos are uploaded. This may take a few moments depending on the number and size in MBs.
Photo album visible / invisible on the website.
You can (temporarily) hide a photo album on your website. The photo album and photos remain untouched.
Select the photo album you want to hide or unhide.
Click on the eye icon.
Blue = visible / Gray = invisible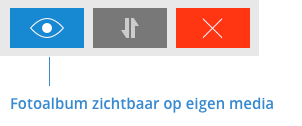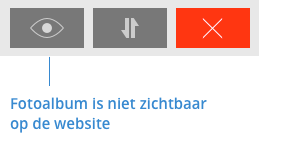 Publish photo album on a product of another organization (Ziber Connect).
Your photo albums are published by default on your own website or SenseView. However, it is also possible to publish your photo albums on the website of others. This is called Ziber Connect. If you are linked to another organization, you can make a photo album available for that.
The other organization can then determine whether your photo album will be visible on its own Ziber products.
Click on the Ziber Connect button.
Click on the gray dots to the right of the organization to publish the photo album.
Click on 'Save'.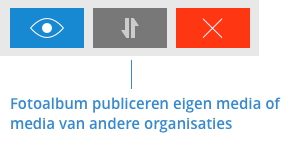 Delete photo album
When you delete a photo album, all photos within this album are also deleted. This cannot be undone.
Select the photo album you want to delete.
Click on the delete button.
You will first be warned if you really want to delete the album.
Click on 'Delete'.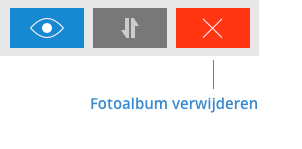 NB. Deleting a photo album also deletes all photos within that album.
Managing tags from a photo album
Tags are an important part of photo albums. With tags, the visitor to your website can easily find the right album or photo. If the visitor clicks on a specific tag in the sidebar, all photo albums will be displayed with this tag.
Add tags
Select the photo album you want to add tags to.
Click on 'Add tags' to the right of the settings.
Type one or more words and click enter.
The tag is added.
remove tags
Click on the cross to the right of the tag.
The tag is removed.