Styles allows you to customize the fonts that are displayed throughout the website. The style screen is divided into 3 parts; section (left), sidebar (right) and footer (bottom).


basic font
You start by setting the base font. That is the font that appears most often on the website. You can choose from the basic web fonts or hundreds of Google Web fonts . The font you set here only applies to the font family. The font style (book, light or bold) is separate from this.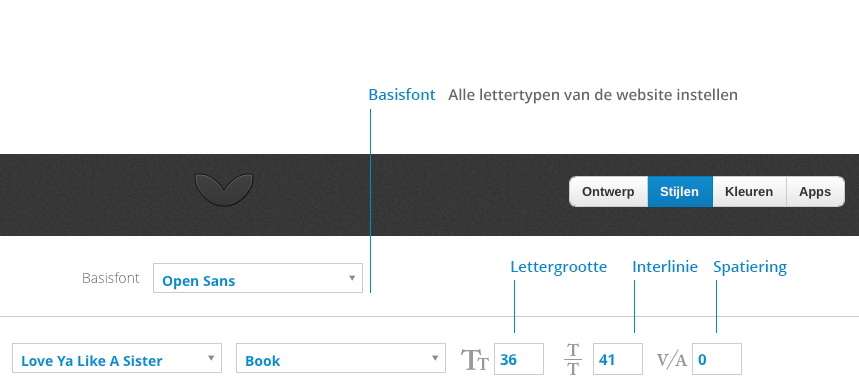 Customize a specific style
If you want to display a style in a different font, you can make an exception for this by using an alternative font.

1. select the style you want to adjust (for example Header 1)
2. click on 'alternative font'
3. select a font from the drop-down menu and, if necessary, set the style, line leading and spacing.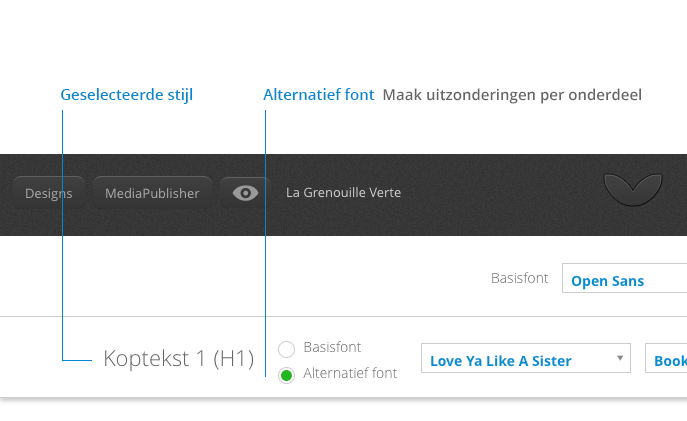 Tip
You can easily increase or decrease the font size, leading and spacing by one point by using the cursor (arrow keys).