When you go to the 'Ziber Pay' tile from the main menu of Ziber Team, you will see the blue button 'Export purchases' in the top right of the screen. Click this to export all transactions.
Export Ziber Pay purchases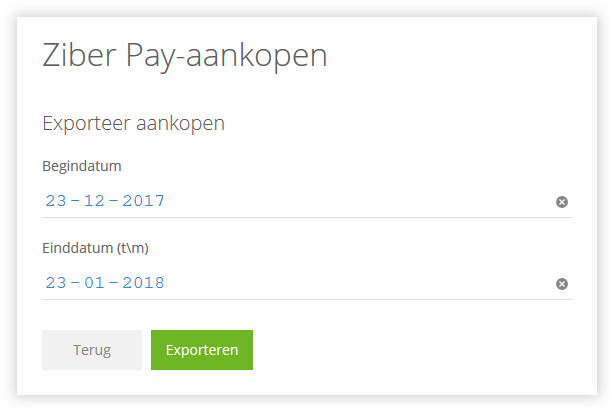 Here you fill in a start date and end date (up to) of which you want to make an export. The date format is YYYY-MM-DD. Click on the green 'Export' button to export the transactions to a .csv file.