To add a new payment link via Ziber Pay, click on 'New' from the main menu of Ziber Team under the tile 'Ziber Pay'.
You will then be taken to the screen where you can make all the settings for this new payment link.
Describe your payment link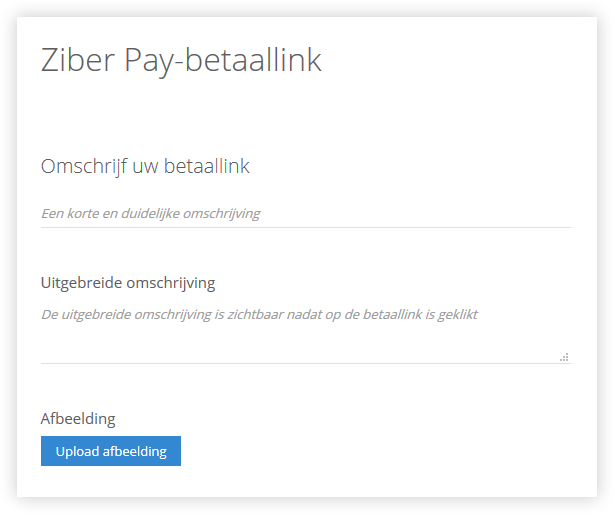 The most important part of the payment link is of course the description of your payment link. This consists of a short and clear description (title), an extensive description (which becomes visible when the payment link is clicked) and possibly a photo/image.
Fill in the fields and click on the blue 'Upload image' button to upload an image from your computer/device.
Sales price and VAT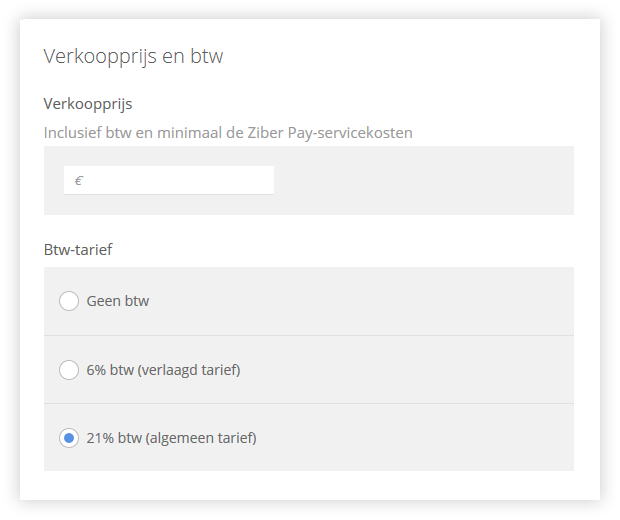 Also very important; the price of your payment link. You can enter the desired sales price here, of course accurate to the decimal point. You then indicate below which VAT rate applies to your payment link. You enter at least the Ziber Pay service costs as the sales price.
What information do you need from the customer?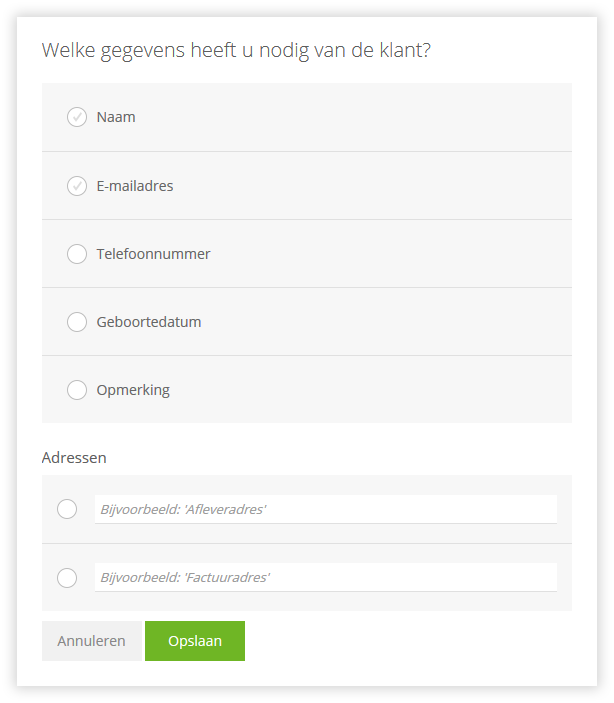 Then, finally, you indicate which data you need from your orderers. Mandatory is the 'Name' and the 'Email address'. You can also optionally check that you need the 'Phone number' and possibly the 'Date of birth' for this payment link.
You can also optionally have your customers fill in 'Addresses' (such as a delivery address, or an invoice address). When you enter one or more addresses, the visitor will receive the following fields to fill in (per address):
Organization
To the attention of
Address
Postal Code
Place
When you have made all settings for this payment link, click on the green button 'Save payment link'. The payment link is then ready to be used!
Watch our online video explanation
tags: ziber, ziber pay, pay. payment link, payment links, ideal