When you have active payment links, you can add payment link buttons on the pages within your Ziber website to allow visitors to pay as easily.
Insert payment link button
To add a Ziber Pay payment link button, go to 'Pages' from the main Ziber Team menu. Here you can add a button to every desired page, with a reference to the payment link. Change a page where you want to add the payment link button to get started.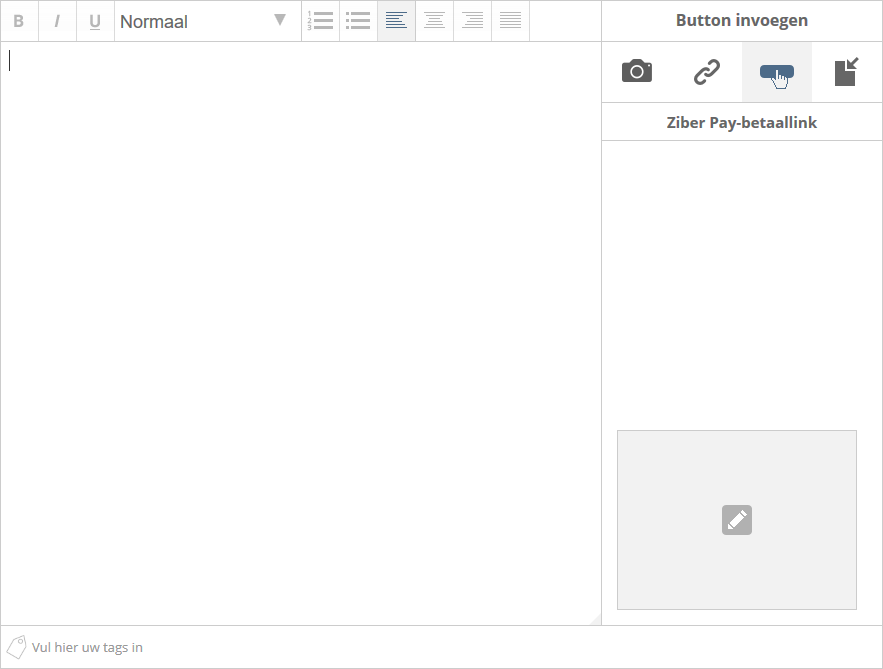 On the right side of the screen you will see 4 icons, the 3rd of which is the 'Insert button' icon. Click on this to add a Ziber Pay payment link button.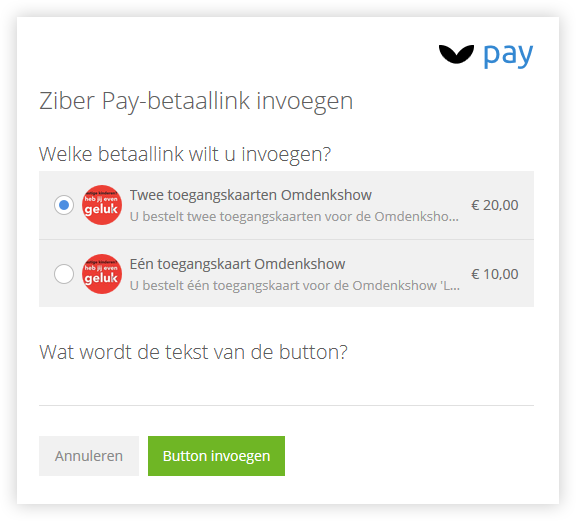 You can then choose which payment link you want to enter here. Give the button a text (this will be the text that will appear in the button) and click on the green 'Insert button' button.
The payment link button has been placed on the page from that moment on. You will now see a 'taggie' on the page that looks something like this:
[button|ziberpay;3|ext|Klik en bestel]
Click on 'Save changes' at the bottom of the page and the payment link button is on your website and can be used by your visitors!
Watch the video explanation