All Ziber websites are equipped with the best search function there is... that of Google! In order for visitors to your website to be able to search the content, you will first need to activate this feature via Google for it to work. This article describes how to do that.
Submit your website to 'Google Custom Search'
Go to Google Custom Search via this address: https://cse.google.com/cse/all and log in with your Google account (or possibly create a Google account). You will then be taken to a screen where you can add your own website to use the 'Google Custom Search'. To do that, click on 'Add' or 'Add':

Then enter the details of your website on the following screen (here we use the website 'www.ziber.nl' as an example: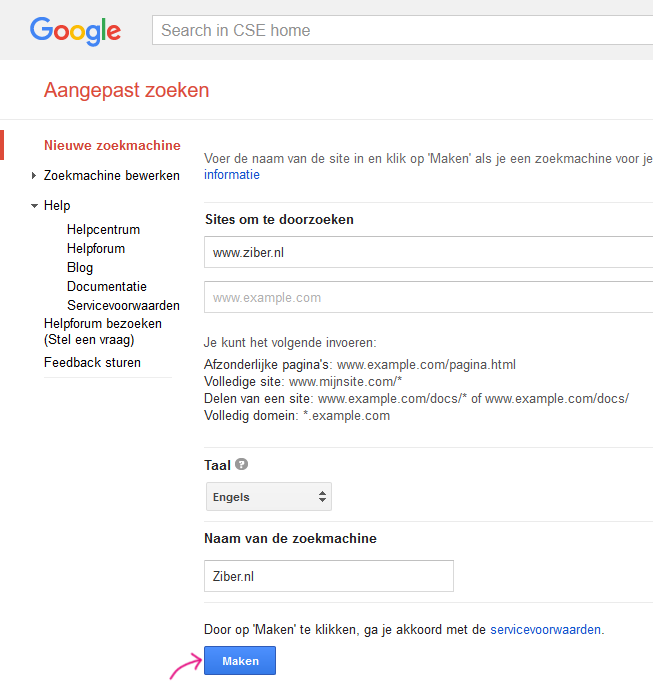 At the bottom click on 'Create' (or 'Create'), so that the 'Custom Search Engine' is created.
Get your 'Search Engine ID' from Google
Then click on 'Set up' in the left menu 'Edit search engine'. There you will see the 'Search Engine ID', which you will need. Copy the complete ID, without spaces around it: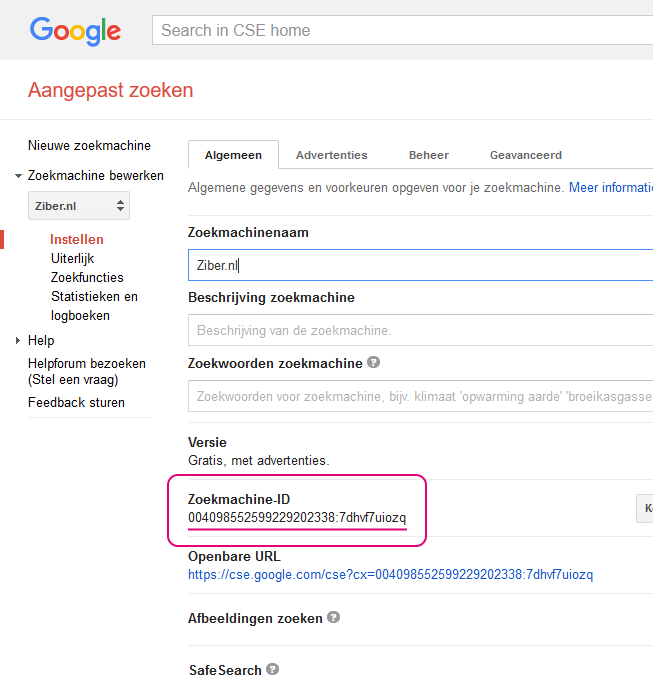 Put your Search Engine ID in Ziber Team
Now to start using your newly created 'Google Custom Search' in your website, copy the 'Search Engine ID' and paste it in the correct place in Ziber Team.
To do this, log into Ziber Team and go to 'My Sitehand' (or 'My Webbly', etc) and then click on the Google Search icon: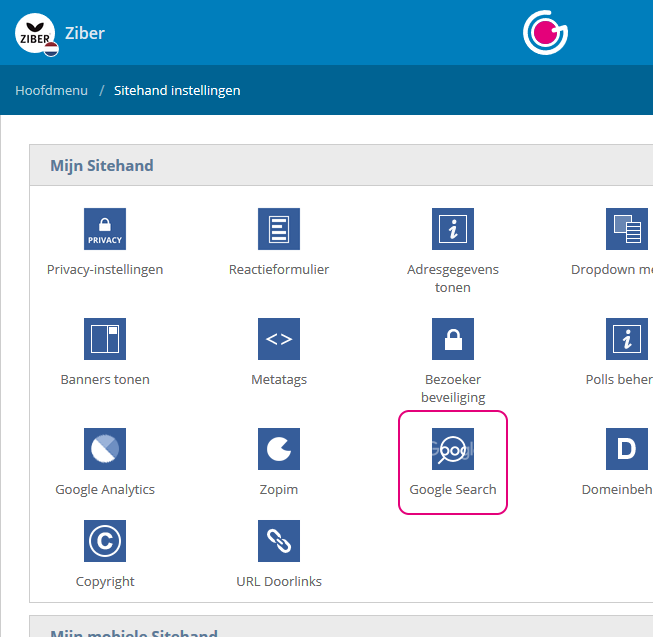 You can then paste the code into this field. This is saved immediately. Once again; make sure there are no spaces before or after the ID.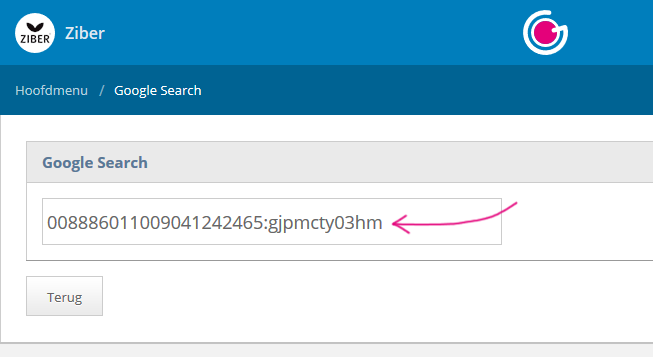 The search function is now active on your website!

Need more help?
Is the search field not visible? Or do you want to give it another place? Check out this article about how you can place the search function: https://support.ziber.nl/hc/nl/articles/214476365-Zoekveld-in-uw-website-plaatsen