Ziber Pay is for users to use without further subscriptions or bank charges. With Ziber Pay, € 1.00 (incl. VAT) is deducted from every transaction.
In the example below, the sales price for the customer for the entrance ticket is € 45.00. From this price there is an additional € 1.00 in Ziber Pay service costs for you. You will be paid € 44.00.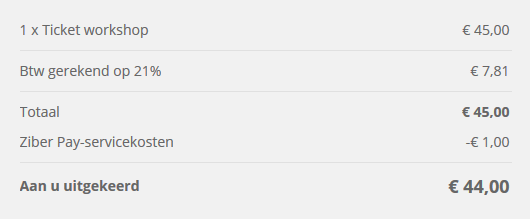 The transactions are transferred to you by Ziber every Tuesday.