When you have received an invitation to schedule a child interview and you have set a date for this, you can cancel this appointment within the registration period.
How do I cancel my call?
Go to your calendar
Click on change on the conversation
Click on cancel appointment at the bottom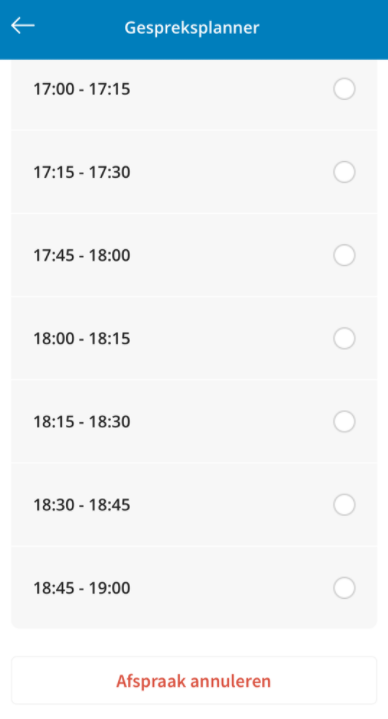 You, the organizer and all other parents/guardians of your child will be informed of the cancellation via email.
Note: You can only cancel the appointment within the registration period. If you want to cancel a conversation after the registration period has closed, you will have to contact the teacher about this. This can be done via a topic .
Green tile back in the picture
After you cancel the call, the "green tile" will reappear at the top of the timeline asking you to schedule the call. This invitation will remain as long as the registration period is still open, after which it will disappear automatically.