The Deck, the home of your mobile website, presents the most important content from Ziber Team; the latest news, events, social media and more. As a designer you can adjust the style of the Deck in DS4 so that it fits optimally with the house style of the organization.
In DS4 navigate to Design > Mobile > Deck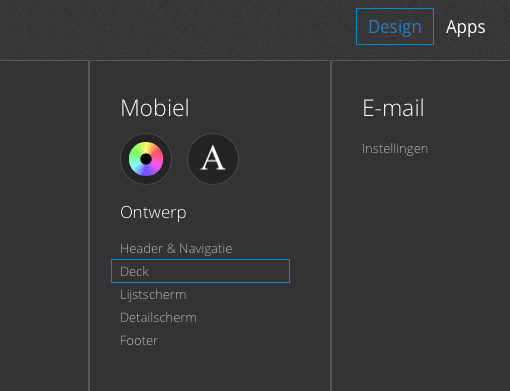 Here you can change the style of the tiles. The changes are implemented immediately and are visible on the mobile website.
If you want to change the tile colours, click on 'Tile colours'. In the new screen you will find all the tiles with the corresponding color.