The details screen presents the full version of news items, pages and events. When a visitor clicks on a tile of the Deck or on a search result in the list, he ends up here. The display of the content may differ. For example, the news item always shows one or more photos at the top with the message below. A page shows all content where the sections of the page layout are always shown one below the other. Two columns (left, right) are therefore placed one above the other. You can adjust the colors of the detail screens in DS4.
In DS4 navigate to Design > Mobile > Details screen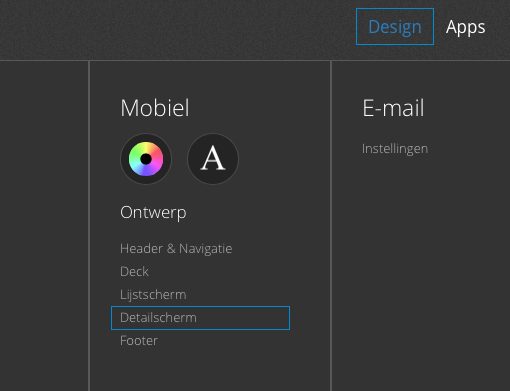 The settings you make for the details screen apply to everything; news, agenda, pages, etc. The colors of the texts such as headings and paragraph texts can be found behind the 'Colours' button.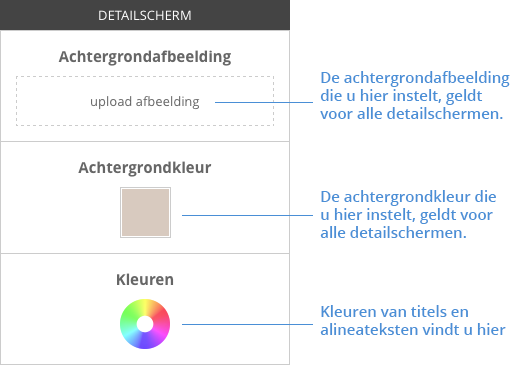 Example of a news detail screen: