The newsletter that the reader receives in the mail program is displayed in a font of your choice. You can set this font at Apps > E-mail > Colors.
Set the font for the newsletter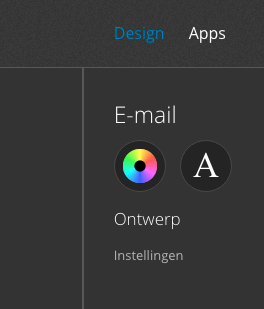 Click Design.
Click on the font icon under 'Email'.
Select the desired font at 'Font'.
In the preview screen, click on the various text styles: Header H1, H2, H3 or paragraph (text).
The selected style turns blue.
Change the font size in the input field. The number shown is the size in pixels.
Change the thickness of the letter: light, normal, semi-bold or bold.
The changes are saved immediately.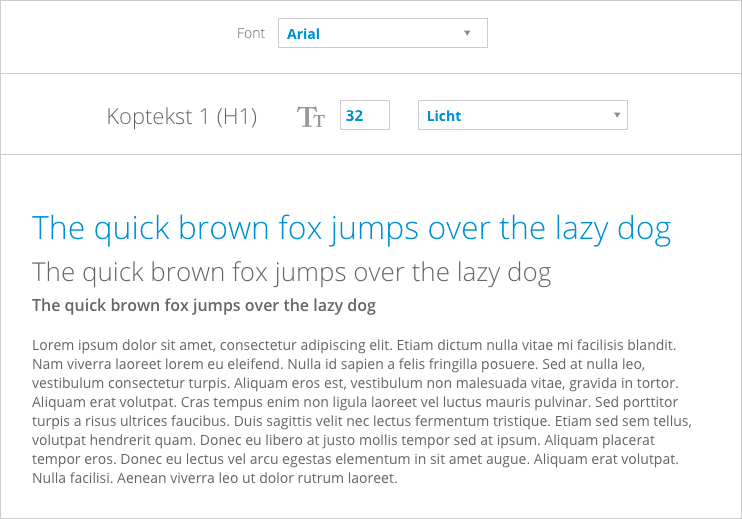 The font settings apply to the newsletter and email correspondence from your website. For example, the Header 1 (H1) is used for the subject of the newsletter and as a title for a thank you e-mail.

NB. You can choose a limited number of fonts for the newsletter. This ensures that every e-mail program displays the newsletter correctly.