The bumper presentation is very suitable for showing a video or image. Think of a company film, the logo or advertisements. Multiple bumper presentations can be placed in the timeline. The duration can be determined per presentation.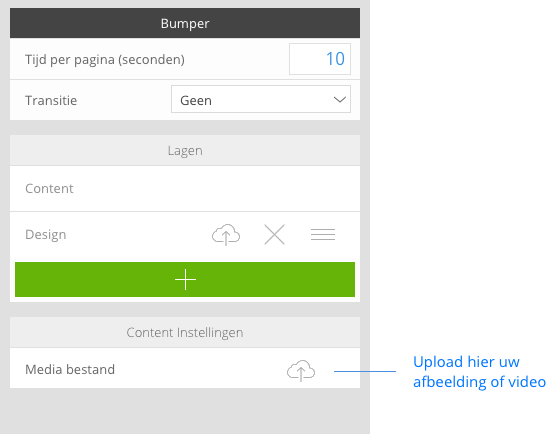 Setting the bumper presentation

Bumper presentation with video
Upload a video file of up to 100 MB.
The duration of the bumper with video is determined by the length of the movie file.
The supported file formats are: MP4, AVI, MOV.
Select the bumper element
Click the upload icon and select a video from your computer

Bumper presentation with image
The size of the image is 1280 x 720 pixels.
The supported file formats are: JPG, PNG, GIF.
Select the bumper element
Click on the upload icon and select an image from your computer