The use of design layers in the Ziber website
With design layers you give an extra dimension to the website. Design layers can be filled in with an image, a color or both. By giving the design layers different properties, the website gets an extra creative look. With the Parallax effect, the design layers get a different speed while scrolling, creating a beautiful 3D effect.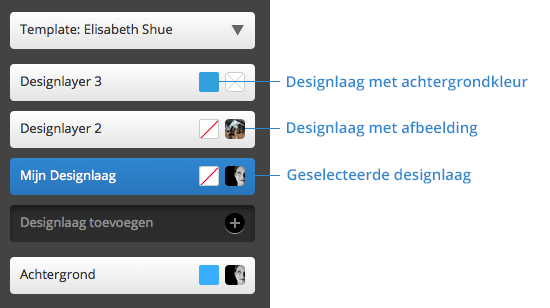 Overview of the design layers
In the layers screen you see an overview of the design layers. With each design layer you can quickly see whether an image has been uploaded or whether a background color has been entered.
Organize design layers
You can change the order of the design layers. Mouse over a design layer to reveal the organize icon. Click on the icon and drag the design layer to the desired position.