You can make an image repeat. For example in the case of a pattern. This can be horizontal, vertical or both.


Repeat an image
1. Upload the image





2. In the options that appear, set the desired repeat.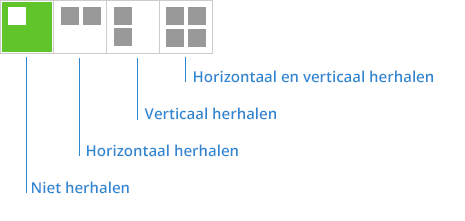 Tip: Repeating a small image instead of one large image can speed up the page loading speed considerably.