Time needed to set up: 5 minutes
Difficulty:
In preparation
Your domain name is registered with Ziber and has a Mobile or Mobile Office mailbox.
You have the username and password of the mailbox at hand.
Set up your mailbox in Outlook 2016 on Mac
When you open Outlook, go to 'Preferences...' in the top left menu bar under 'Outlook':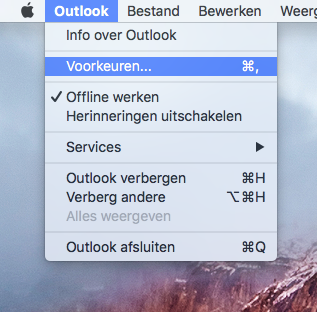 You will then see the Outlook Preferences. Click here on 'Accounts':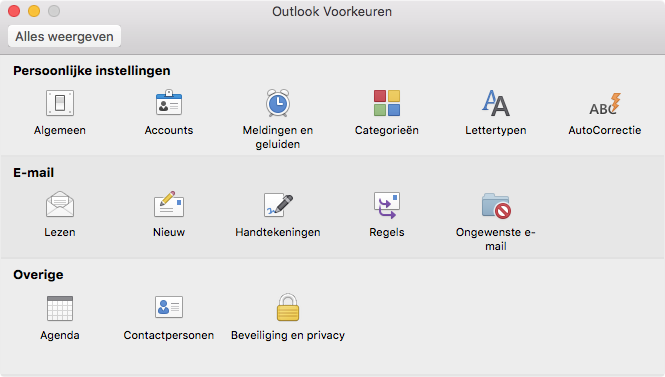 Then choose the first option 'Exchange or Office 365':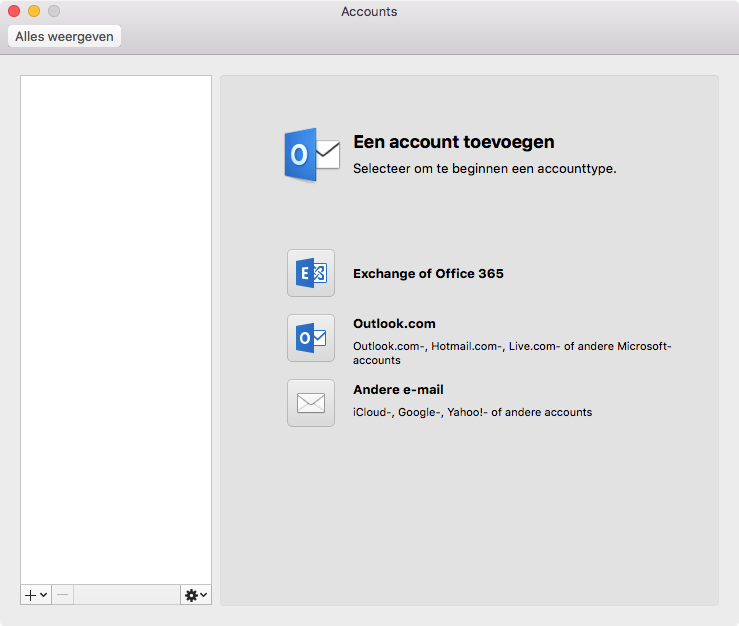 Enter your email address, username and password and click on 'Add account':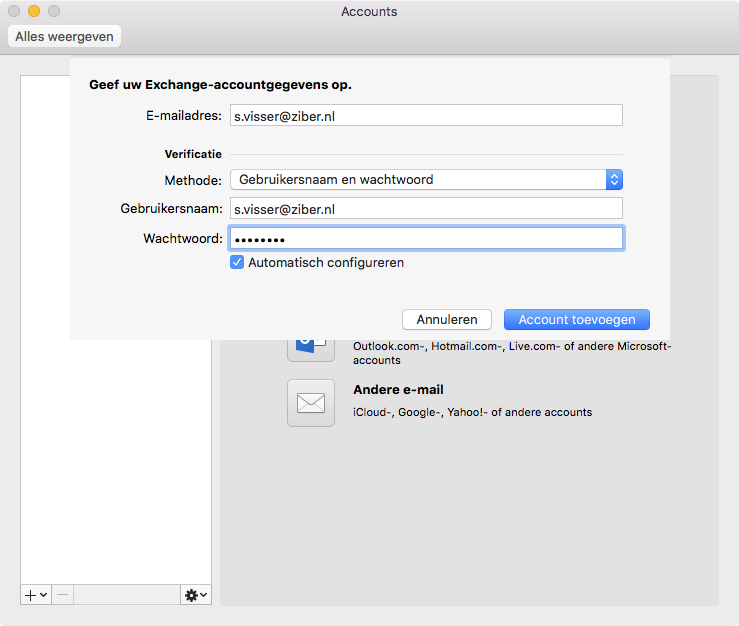 Click on 'Allow' in the box that appears: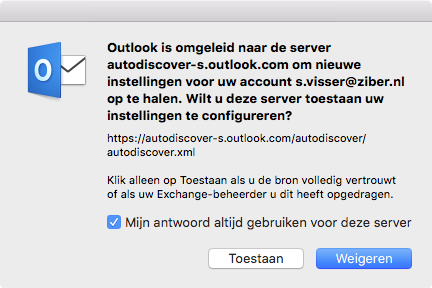 Your account has been added. You will see the following screen:
Open Outlook to start emailing!
Does it not work as in the manual above?
Check that you have entered your email address and password correctly. If you are sure that this is the case, please contact us:
support@ziber.nl
0224-290989
tags: mobile, office 365, mailbox, setup, email, mail, outlook 2016, mac, apple