In every Ziber website you can use a dropdown menu as standard, of which you can easily change the content yourself!
Create and change dropdown menu
You can create and change all buttons in a drop-down menu yourself by clicking on 'menus' from the main menu of Ziber Team under the heading 'My website ':

add menu button
Click on the menu you want to change and add a new button via the green plus button or click on a button you want to change. Under submenu button you can enter or change the name of the button: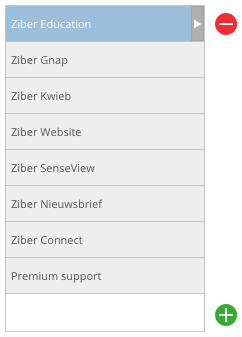 Click on the arrow to the right to change any buttons in the 2nd level of the menu: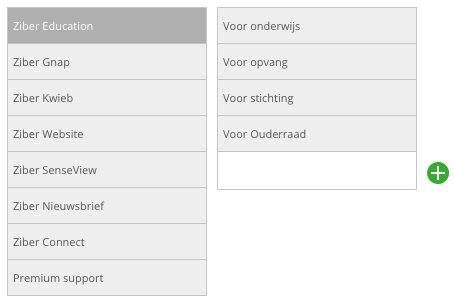 Link menu
You can link a menu item to a 'page', 'module' or 'url'. Make the choice to open this link in a new window or in the same window.
Page
Under page you will see all pages that you have added via the pages tab. Is a page not listed? Then go to the pages tab via the main menu and add the page first.
module
Under module you can link the button to, for example, the news, the agenda, the photo album, etc. These are the modules that you can find in your main menu.
URL
Here you can enter a free URL.
Tip: Want a button to open instantly with a specific download? Go to the download via the main menu, click on change and copy the URL at the bottom of the download. You can then paste it at menus URL.

Note: It is necessary that your designer has linked the menu for you before this can work. This is a one-time activation that your designer can take care of.