Time needed to set up: 5 minutes
Difficulty:
In preparation
Your domain name is registered with Ziber and has a Mobile or Mobile Office mailbox.
You have the username and password of the mailbox at hand.
You also need a properly working internet connection on your phone.
Set up your mailbox in Android
When you go to your apps, you will find the 'Settings' icon in between. It often looks like a cog: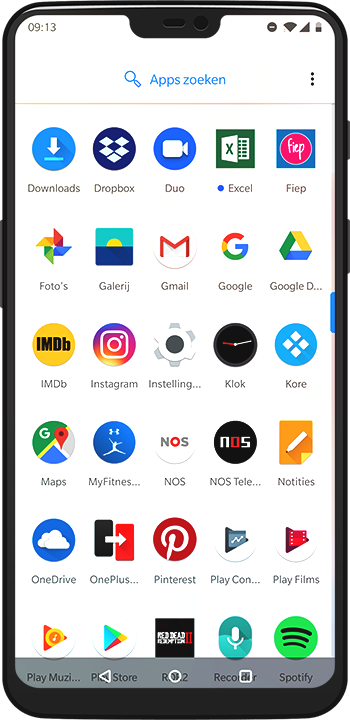 Go to 'Accounts' in the menu: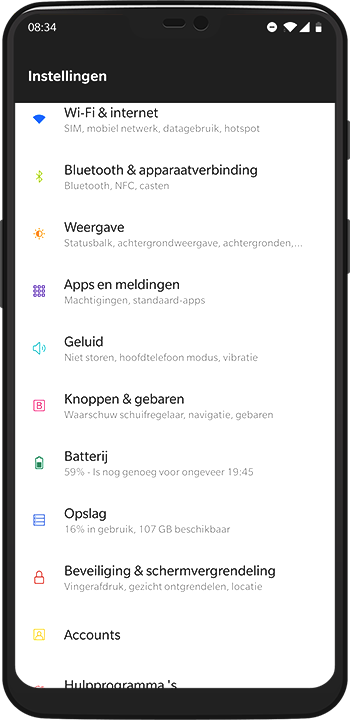 Then click on 'Add account':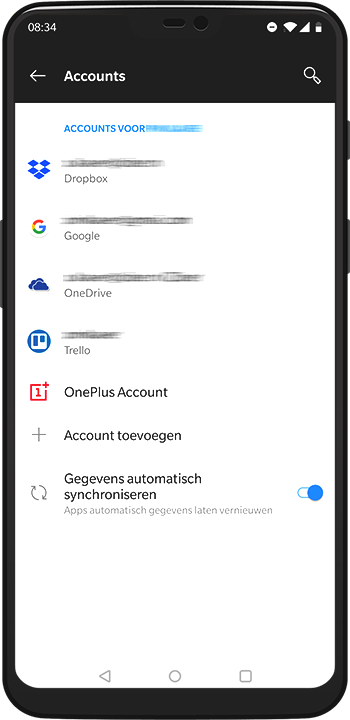 Choose the Exchange option here: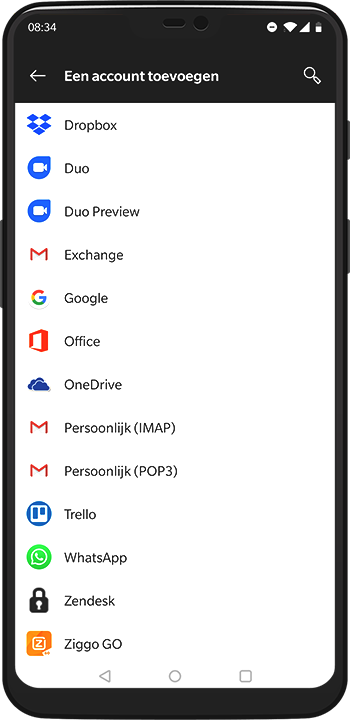 Enter your email address and click 'Next':
Enter your password and click on 'Next' again:
You will see a notification that the account information is being retrieved. You will also see a diversion request. Click here on 'OK':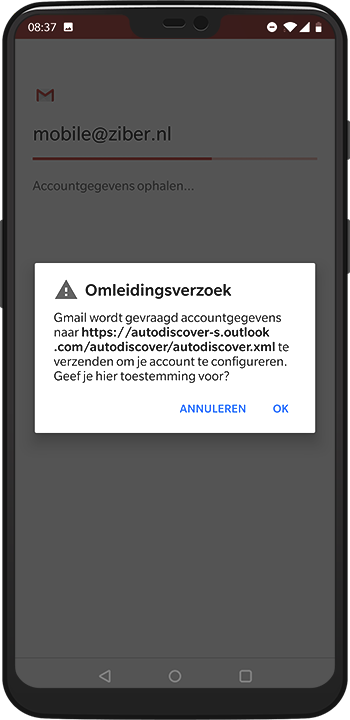 You will then see the 'Incoming server settings'. Everything is already filled in correctly, you just have to click on 'Next':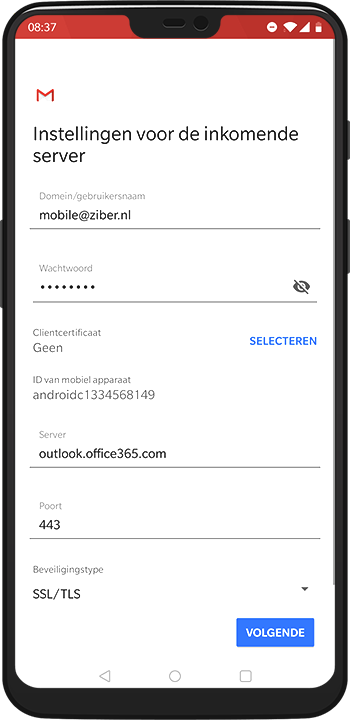 You will then be asked to allow 'Remote Security Management' for this account. Click on 'OK' to continue: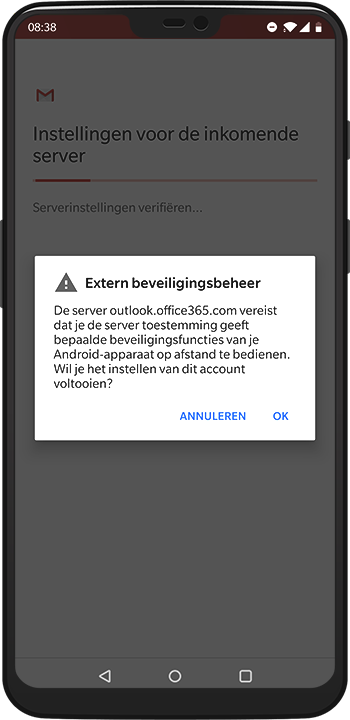 In the following screen, click on 'Activate this device manager app' at the bottom of the screen: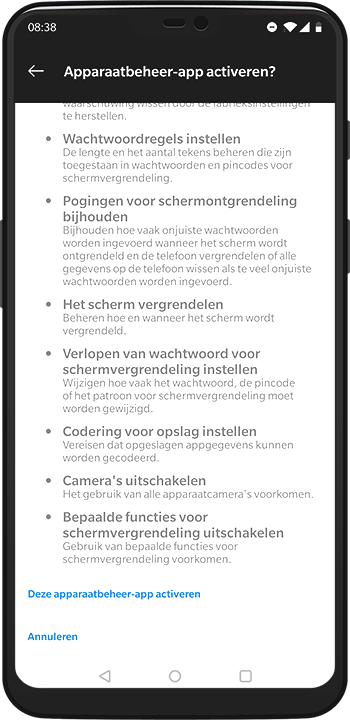 Your account has been set up successfully, give it an 'account name' if necessary and click on 'Next':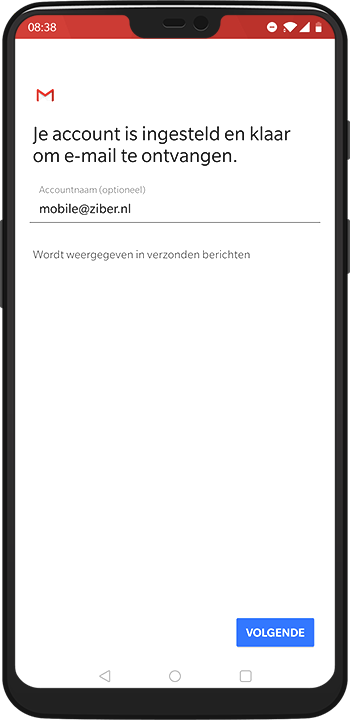 Open your mail (Gmail) app on your phone to start emailing!
Does it not work as in the manual above?
Check that you have entered your email address and password correctly. If you are sure that this is the case, please contact us:
support@ziber.nl
0224-290989 p