With the animation headers you can easily create a slideshow of multiple images in the animation header segment of the template. An animation header can be created per theme. The number of images you upload is unlimited. The size of the animation header segment is determined by the height and width you set in the base theme.
Upload images
Drag one or more images into the upload box or click 'upload images' to search manually on the computer.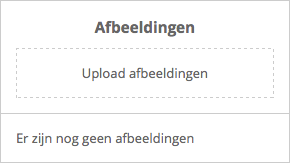 Set link per image
You can link each image to a URL or page on the website.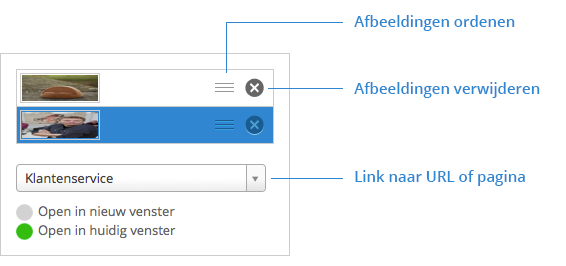 Show the header across the entire (browser) width
By default, the header is given the width of the template (approx. 1000 pixels). The header can also be displayed over the entire width of the browser. The height of the header is maintained. You can adjust this setting by turning off 'Auto' and entering a value yourself (pixels).
The image you upload in the header is automatically scaled proportionally.


Transition between the images
You can change the images nicely by means of a transition. You also set here how many seconds an image should remain on the screen. With the slide option you can swipe the image with your fingers on a tablet to the next image.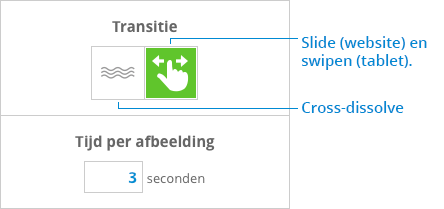 Show the animation header images randomly
With the option 'Sort randomly' the images are shown in random order. This keeps the image more interesting for the visitor. Also during the loading of a page with an animation header a random image is shown.



Navigate to the next or previous image
With this option, the visitor can navigate to the next or previous image by means of arrows.