Do you want to be automatically informed of the visitor results of your website? Or do you want to know how well your website is found by Google? This is possible by using Ziber Team automatic notifications. Ziber Team can send you regular reports in PDF format, which you will then receive in your mailbox. For example, you can receive a compact statistical overview in your email every week.
This page explains where you can set that up.
1. From the main menu, go to the 'Administrators' heading:
2. Click on the 'Notifications' icon behind the correct Ziber Team administrator account:

3. Set which reports you want to receive by email and how often: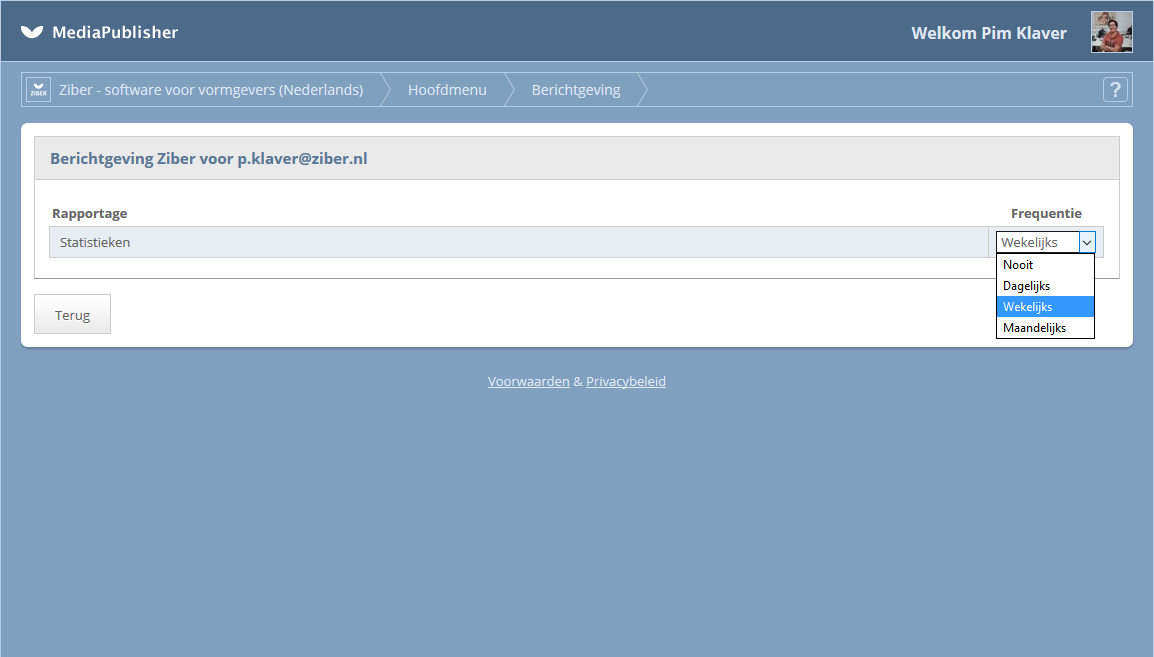 You will then receive the reports in your mailbox as a PDF report.