When you have entered homes and linked them to your website, the homes will be shown on both your desktop and mobile website. First of all, on the mobile website you have the option to show the homes on your home page (deck). Subsequently, the homes can be viewed both in list and in detail on the mobile site. Below you can see what this presentation looks like.
Homes on the deck
The deck is the home page of your mobile website, making it the most visited page of the mobile site. It is possible to activate different tiles on the deck, including tiles for houses.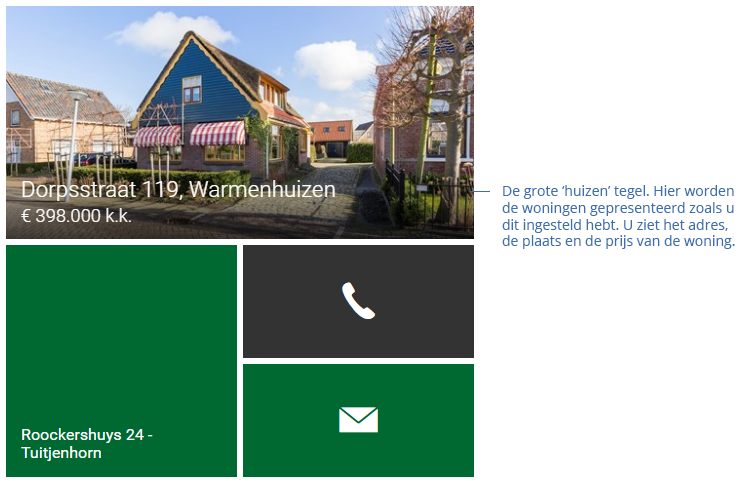 From the deck, the visitor can click through to both the list of homes and the detail page of a home.
List of properties
When a visitor of your mobile website clicks through to the overview of all homes, or, for example, the homes based on a certain tag, the visitor will enter the list of homes: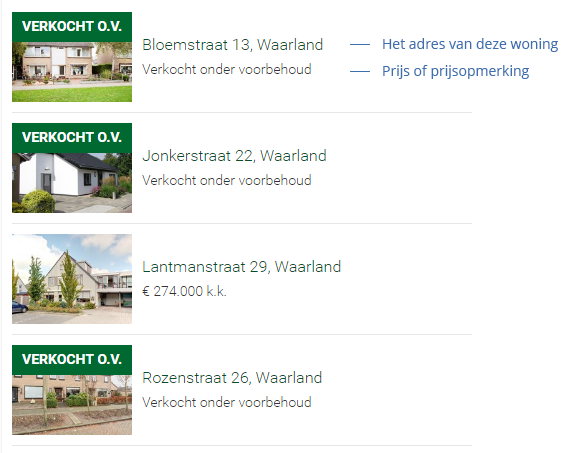 In the overview the houses are neatly presented in a list form. The houses can also be shown in the list in combination with, for example, news items. From the list, visitors can click through to the detail page of a home.
Property detail page
On the detail page of a house, the visitor will find all the photos and data of this house: