Paper registration lists are now a thing of the past! The handy Kwieb app with registration lists offers you a clear overview of the attendees at an activity with great ease.
Go to the ' activities' function via

Ziber Team

.
Now you have the option to give the activity an image , name and description .
Repetitive activity?

When exactly the same activity will take place more than once, you can choose " Repeating activity ". Then you can, for example, indicate that you "go to the petting zoo every Tuesday"
Then indicate on the calendar which dates the activity will take place by clicking on these dates. If you have checked the wrong day, you can remove it under the calendar.

How long does the activity last?

Specify all day or "from-to" time: The activity is now scheduled for all day . You can undo this with this icon and set a time yourself:

Enter the location of the event.
Now you come to the ' extras' . Here you can ' ask to join '. For example, parents and carers can indicate via the app that they participate in the activity.
When you have activated the request to participate option, you can indicate how many participants you need for the activity. You can do this with the plus or minus key:

After you have indicated this, you will receive the option to ask an open question . Parents can then respond to the question in the Kwieb app:

Finally, you determine to which media your activity is shared, for example in the Kwieb app to group 5 or on your website. As a foundation, you can choose all underlying schools here.
Finally: save your activity !
This is what it looks like in the Kwieb app for parents and carers: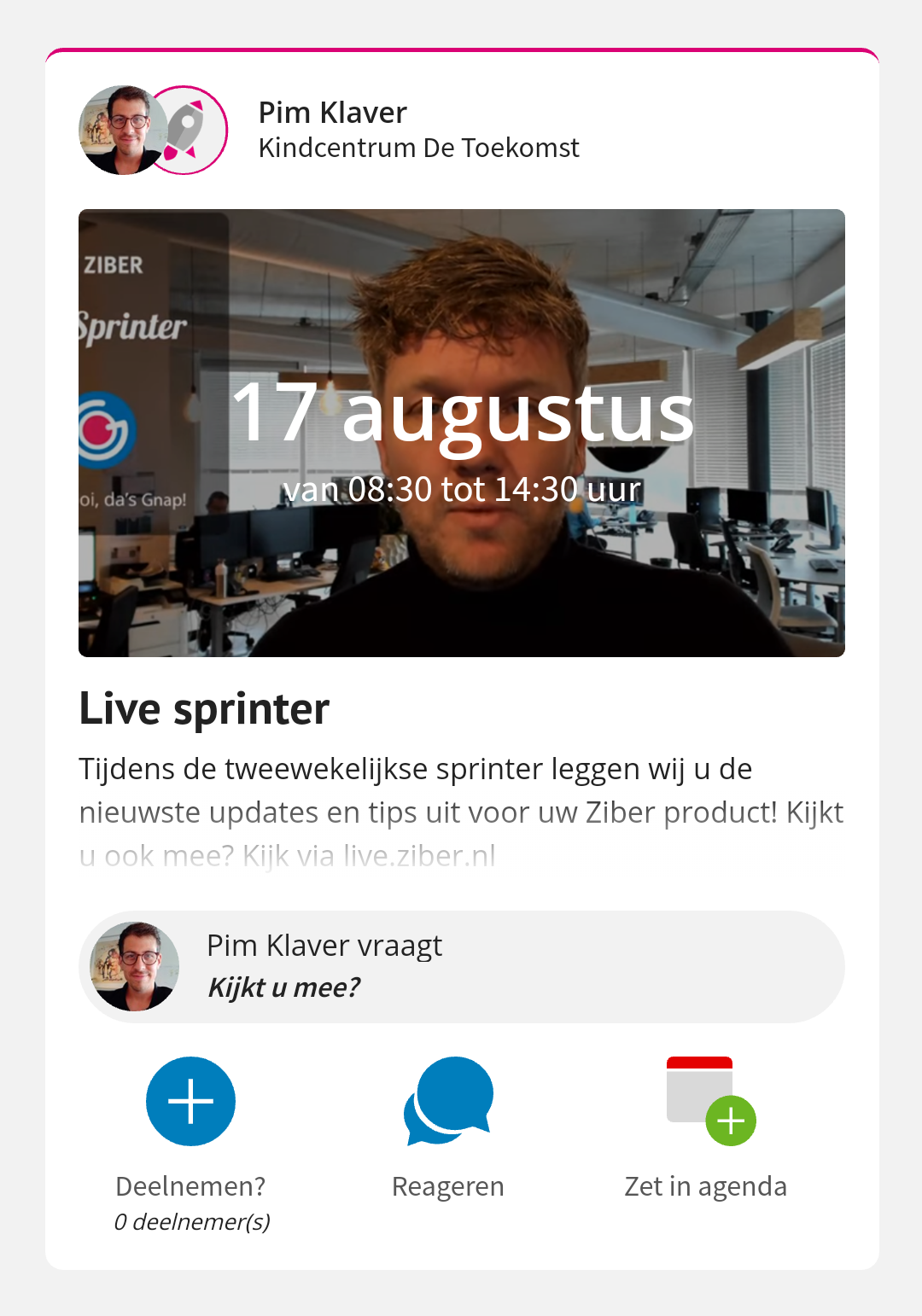 Here's how the parent/guardian can respond to participation: