As a parent, you can easily report the absence of your child to the educational institution via the Kwieb parent app. In this support article we explain exactly how you do this.
Note: The school may choose to disable this "absence notification feature". If you do not have the function in Kwieb, it is best to contact your educational institution with questions about this.
Press the plus button
Press the plus button at the bottom of the menu in Kwieb and then choose 'Report absence':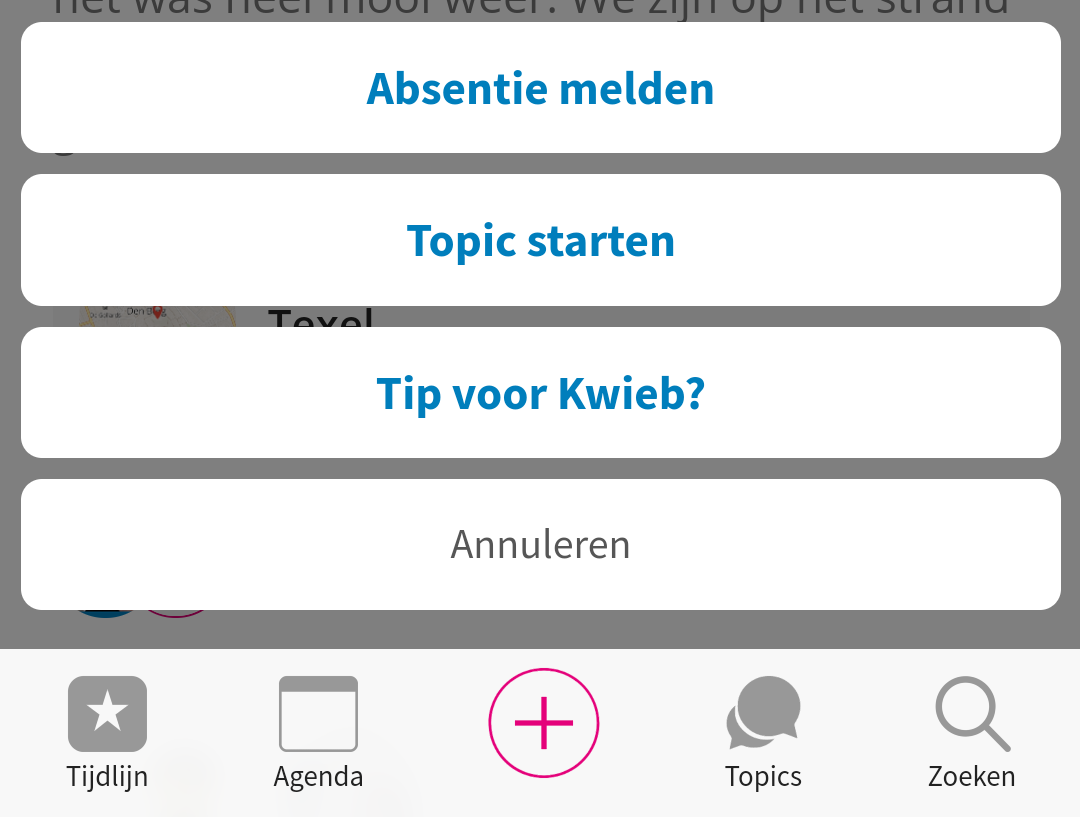 Select your child
Then choose for which child you want to report the absence:

Choose the type of absenteeism
Choose the reason why your child is absent and indicate the 'Duration of absence' below: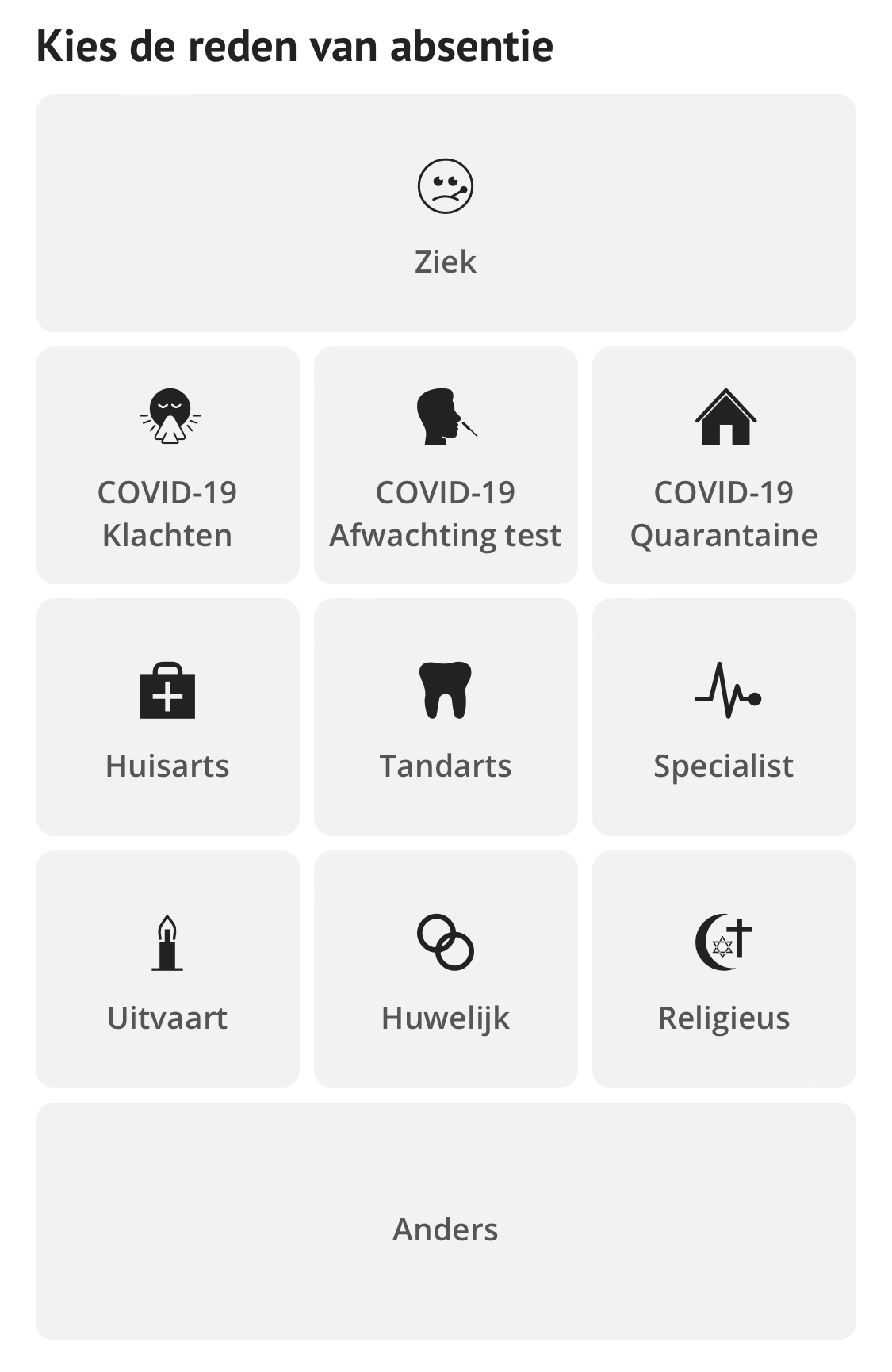 Tip: Don't see all the above reasons? The school itself has set which reasons you will see here.
Tip: Depending on your choice, you will be asked different follow-up questions. For example, if you choose specialist, you will then be asked for a date and time, so that you can schedule this for next week, for example.
Enter a comment if necessary
School can choose to make a comment mandatory, fill in here the additional information that school can use when reporting your absence. Then choose the green button 'Report absenteeism' to pass the report on to the school: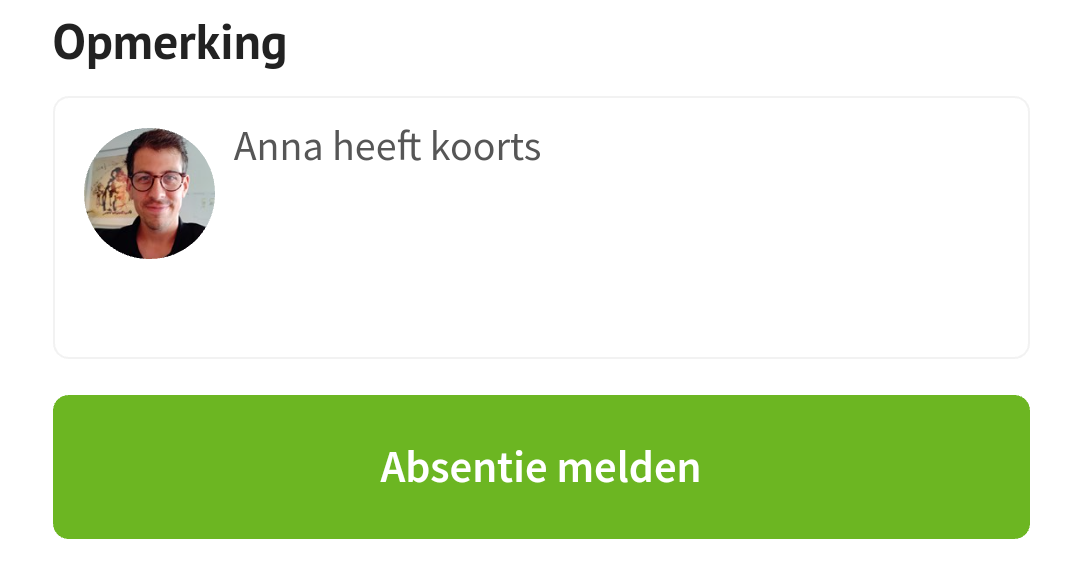 Confirmation
When the absence has been successfully saved, you will immediately receive a green notification at the top of the timeline 'Absence has been successfully processed':

Teachers and administration are informed
When you report an absence for your child, the relevant teachers of your child and the administration are automatically informed.
Absence overview of your children with your profile
In your own profile you can see whether the child has been reported absent. When you click on your child you can also end the absence.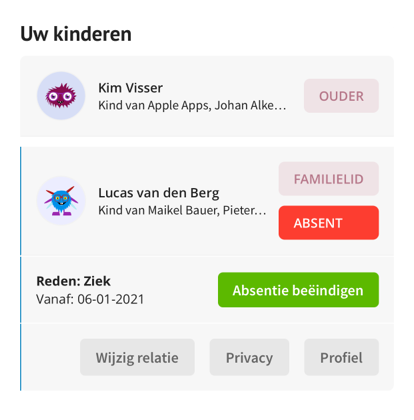 Tip: Did you choose "Notification of sick - until I report my child better"? Read here how you can report sick again better .