When a teacher/school creates a photo album and shares it with you in Kwieb, it will automatically appear on your timeline if you are allowed to see it.
Parts
Photo albums can be shared by the school team on 3 levels, namely with;
the whole school
specific group(s)
specific child(ren)
When you see a photo album in Kwieb, it means that this photo album has been shared with the entire school or a group that one of your children is in or has been shared with specifically your child.
Where can I find the photo albums?
Notification
You will receive a notification with every new photo album shared with you. By default, this is a push and e-mail notification, but you can adjust this yourself. If you press the notification, the photo album in Kwieb will immediately appear, which you can look through.
Tip: Do you want to adjust the notification settings? Then view this article .
Timeline
When a new photo album is shared, which is intended for you, it will also automatically appear on the timeline. That way you don't miss the album!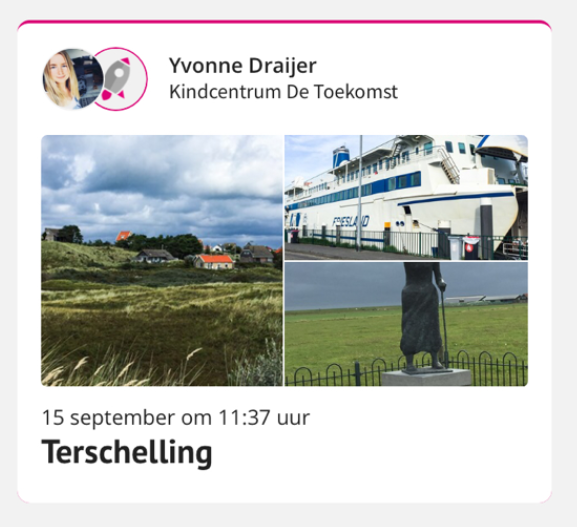 Filter
When retrieving a photo album, the easiest way is to filter the timeline by "all photo blur". You do this by pressing "Photos" in the top right of Kwieb and then the timeline will load and only return "Photo albums".

Tip: See an empty timeline? That means no photo albums have been shared with you at this time.