Color your Ziber id with a profile picture! How do you do this?
In the main Ziber Team screen, move your mouse to 'Welcome [YOUR NAME]' , this can be found at the top right of the screen
A menu will now expand. Select 'Edit your account' here.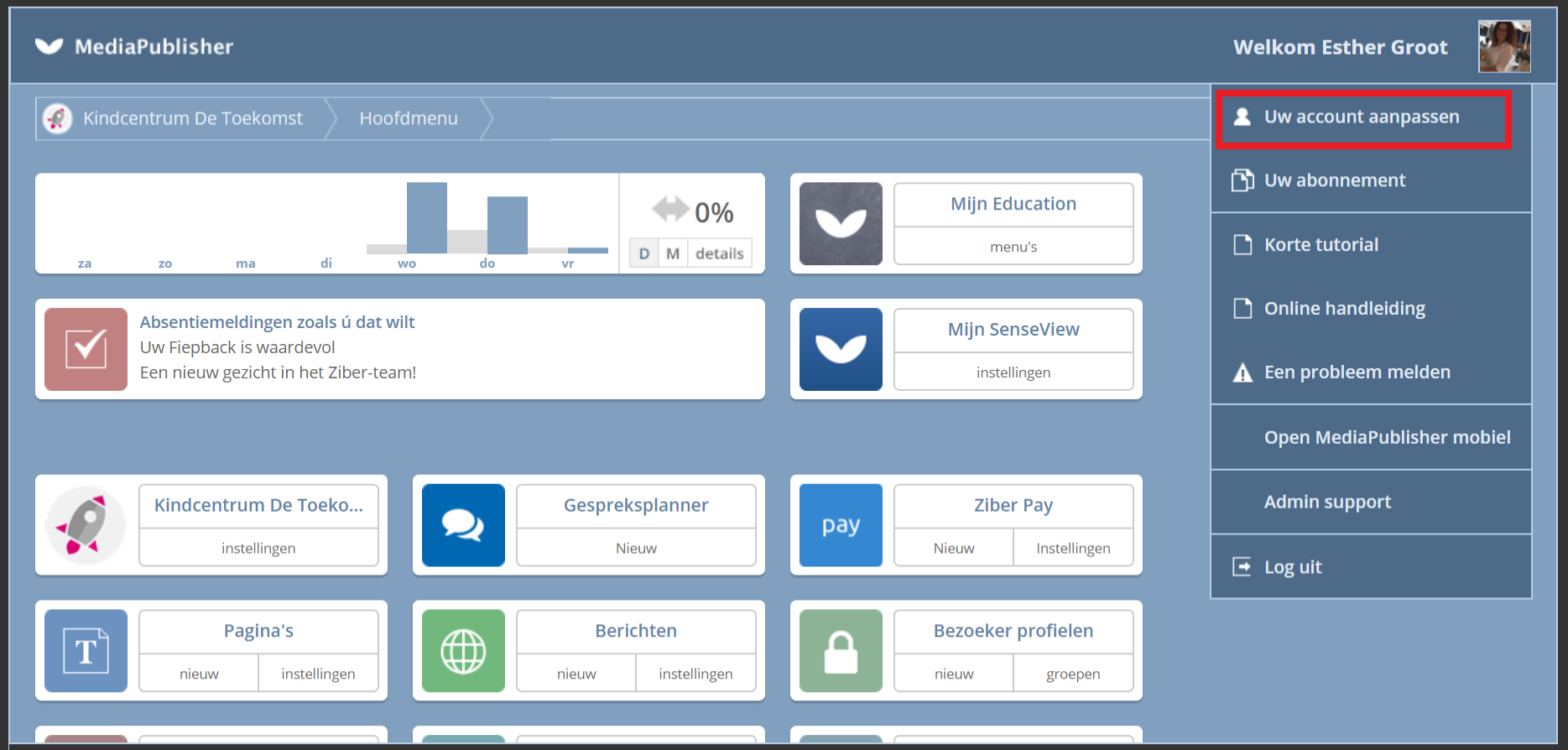 You will then enter the overview of your Ziber ID with various personal data. At the bottom of this screen you will find a box under which you can choose 'Change photo' . To add a profile picture click on this button.
Choose a photo from your computer's files.
When you have uploaded a photo, you can enter further information on this page.
Finally, save your changes by clicking 'back to main menu' .