If you want to bring Kwieb to the attention of the school, there are of course several options. On this page we have a number of examples that you can download digitally (at the bottom of the page) or you can order them ready-made and free of charge from us via the order form .
Kwieb Poster
You can hang the Kwieb poster in your school to show (new) parents that your school/child center uses Kwieb as a parent app. Download the PDF of the poster at the bottom of this page or order free posters from Ziber!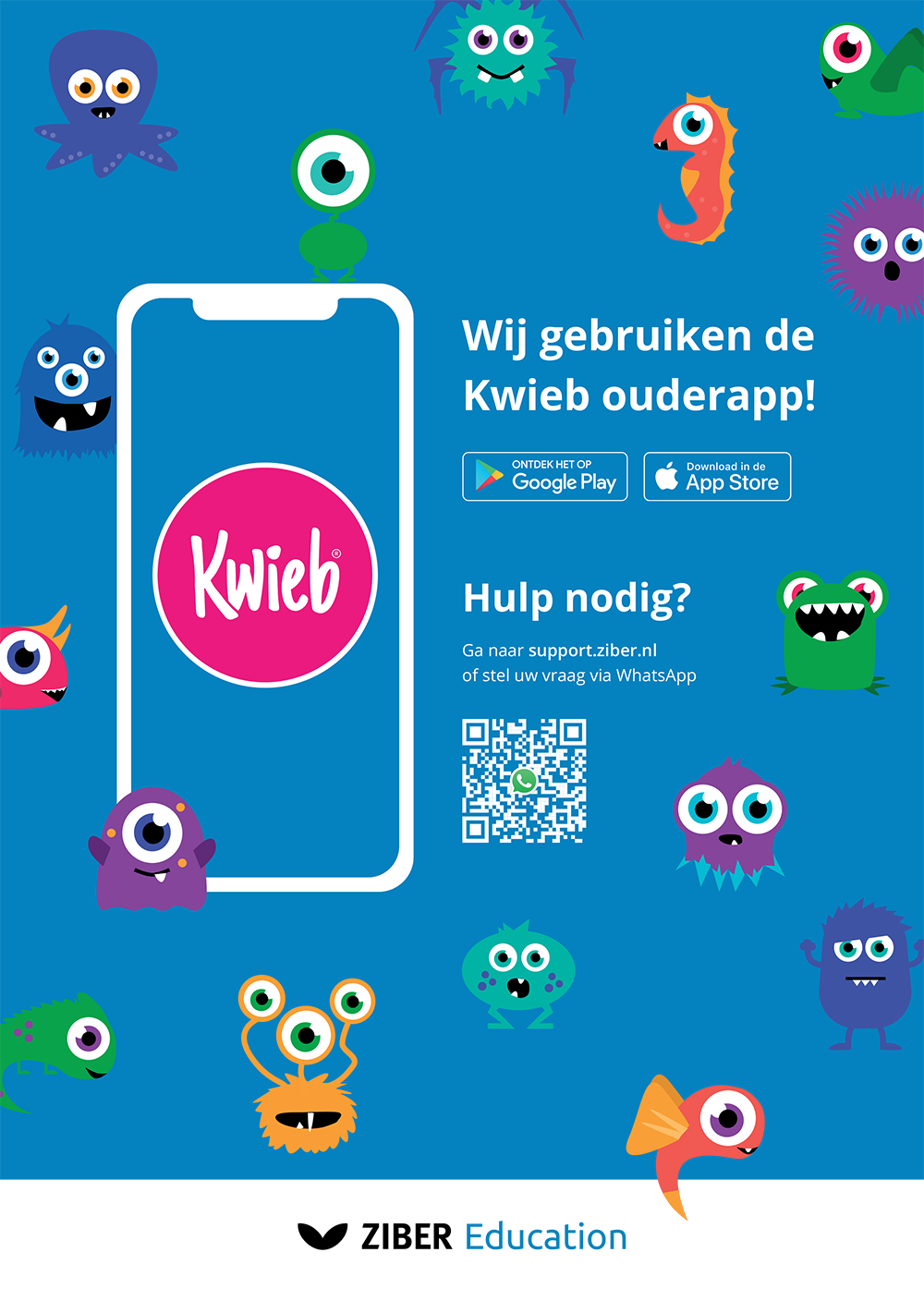 Kwieb start flyer for parents?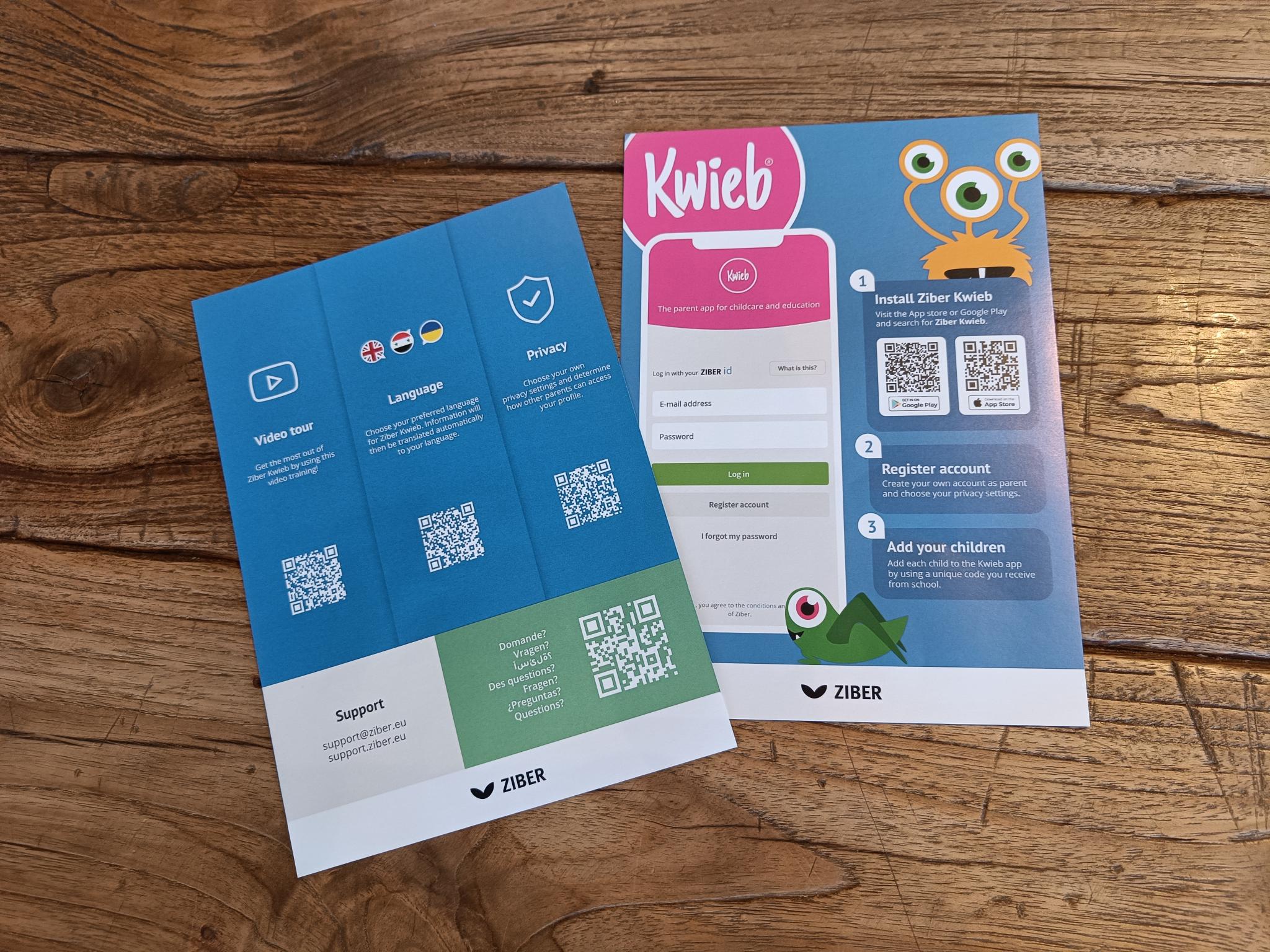 Give this flyer to new parents, so that they have a flying start with the Kwieb parent app. The flyer explains how to install the app and where they can find the first explanation about how to use it. It is also shown in multiple languages how they can ask questions via the Ziber Whatsapp.
Kwieb floor sticker
This large Kwieb floor sticker (40 cm diameter) is a real eye-catcher. You simply stick it on the ground and it is also easy to remove. Of course you can also stick it against the wall or on the window ;)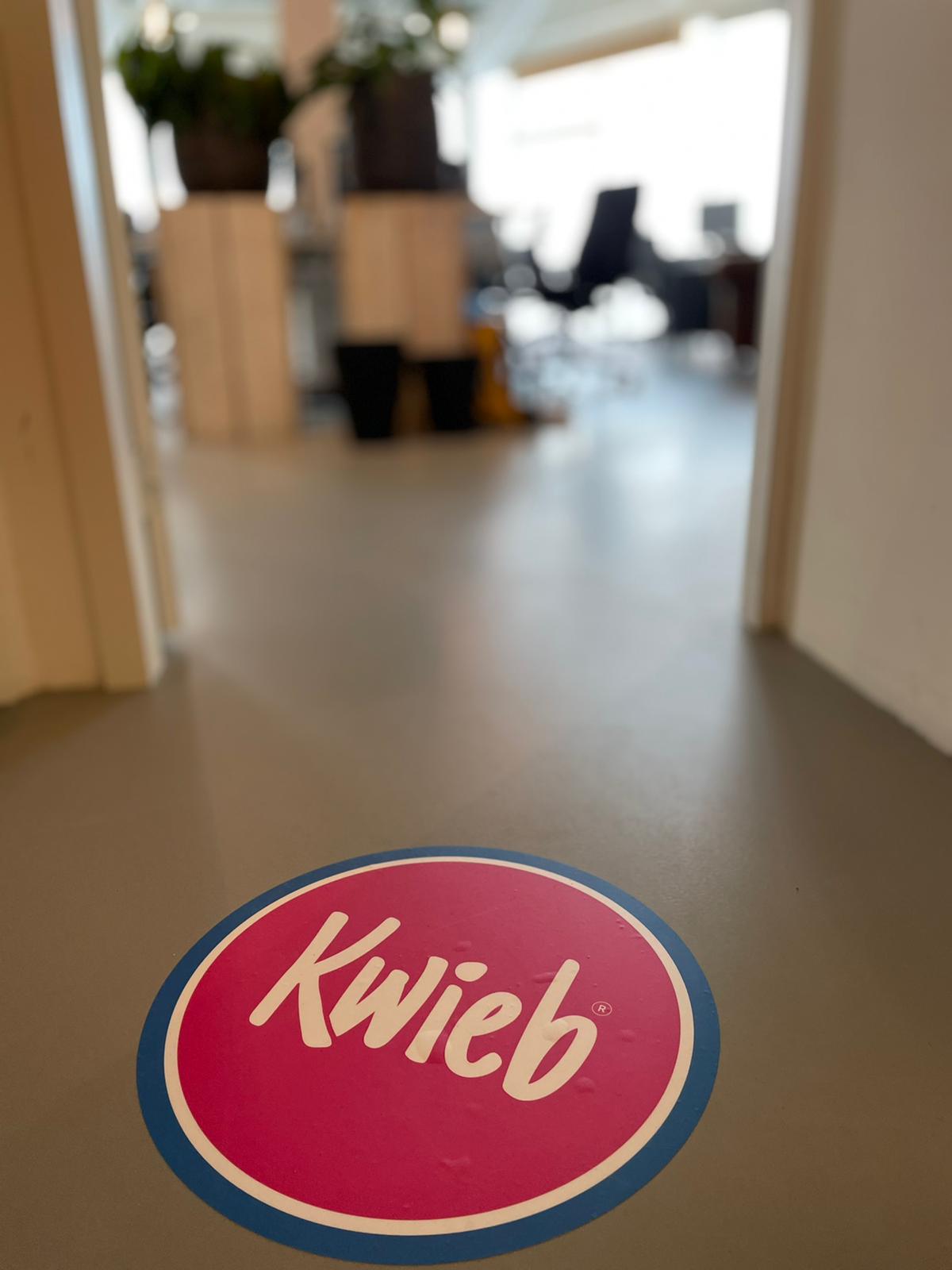 Kwieb on SenseView
If your school also uses SenseView (a TV screen with school information), you can place this image on it to inform parents that you use the Kwieb app and parents can download it. Download a high resolution image (PNG) at the bottom of this page.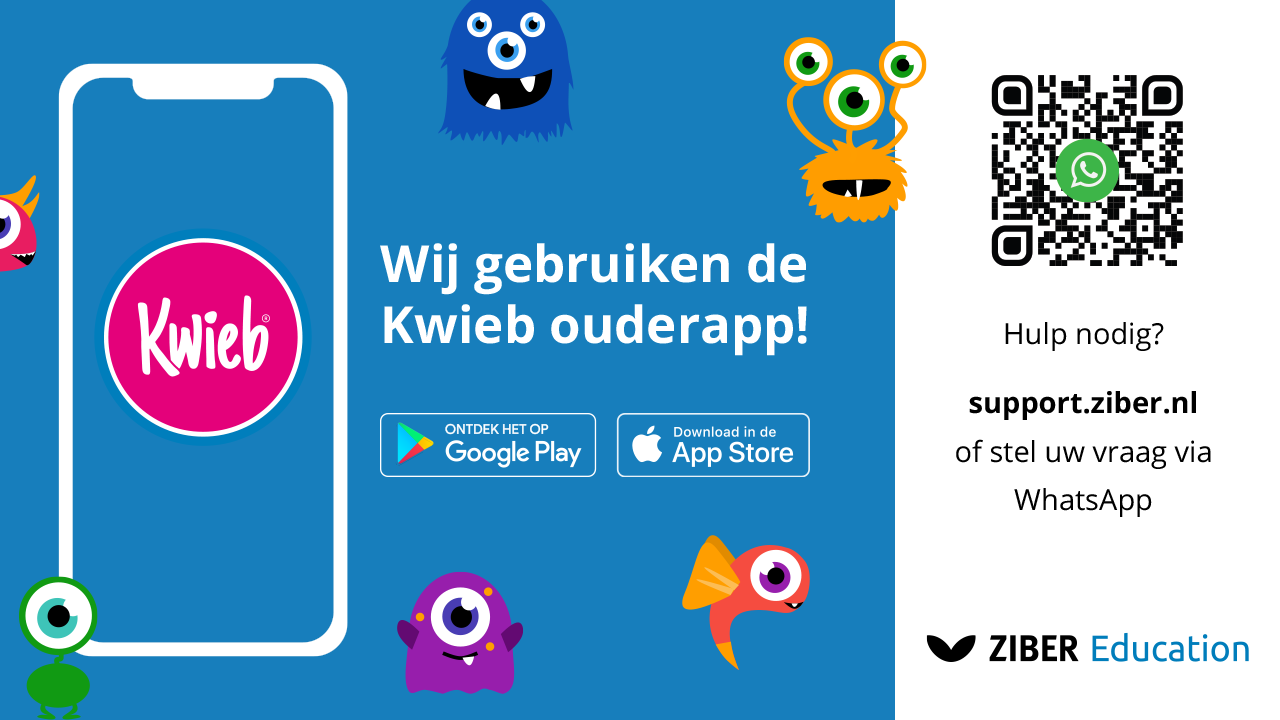 Kwieb logo
Would you like to use the Kwieb logo on your website or for other expressions? Then you can download the official logo at the bottom of this page.