If you have installed the Kwieb app and you have chosen not to allow notifications from the app when you opened the app, you can still enable/activate this at a later time, so that you will receive notifications. In this article we will show you where you can set this up on your Apple or Android phone.
Apple (iPhone)
From your home screen, go to 'Settings' (the gray gear icon) and select the 'Notifications' option. Here you will see all the apps on your phone. Click in the list on the Kwieb app and make sure that the option 'Allow notifications' is set to 'green'. This looks like this: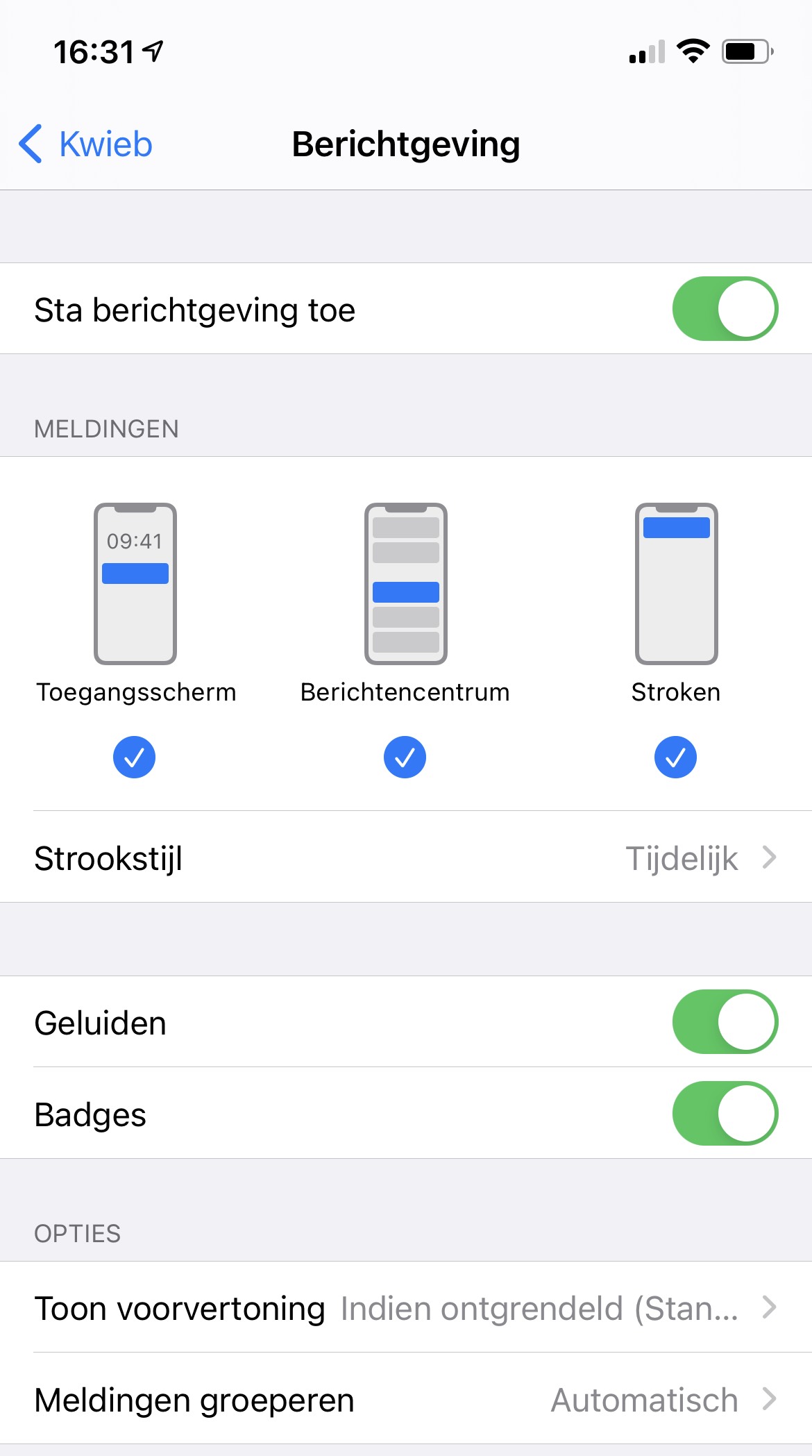 You can also set here how you want the notifications to be displayed. For an optimal experience, we recommend turning all options 'on'.
android
Open the 'Settings' on your phone (depending on the type of phone, how and where you find it exactly, it is often a gear icon).
Here you go to the 'Apps' or 'Apps and notifications' section.
At the Apps you will see the Kwieb app (if you have installed Kwieb as an app, of course). Tap this and check whether the heading 'Notifications' says 'On' or 'Allowed'. This looks like this: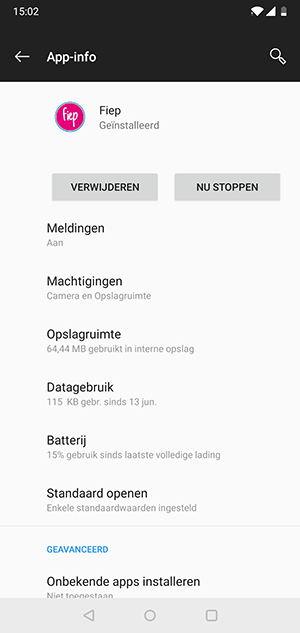 Optionally, you can tap 'Notifications' to change the settings.
Tip: Do you want to set in Kwieb what you will or will not receive notifications from ?