When you have posted a message in Kwieb, parents can like or comment on the message depending on your settings. As a parent council, you can then respond to these responses from Ziber Team.
How do I view parent responses?

1. Views , Likes and Comments
2. Reply to the message



1. Views, Likes and Comments
When you go to the message in Ziber Team you will see three icons:

= Number of views

= Number of likes


= Comments
When you enter the message and scroll down, you will see the detailed information.
How many parents have I reached with my message?
When you click on the eye in the message, you will see how much older you have reached. You see the number, who they are and when and where they read the message.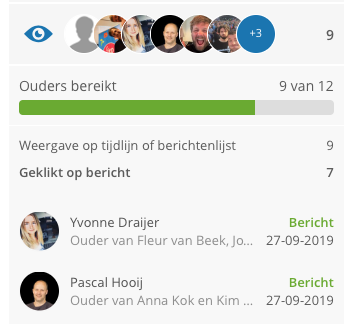 Who likes my post?
When you click on the heart you will see which parents have liked the message. In Kwieb, parents can also see which parents have given a like.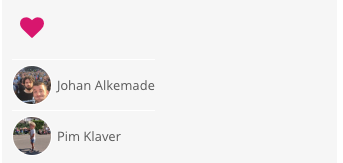 Which parents have posted a comment?
When you scroll down in the message you can view the reactions of the parents.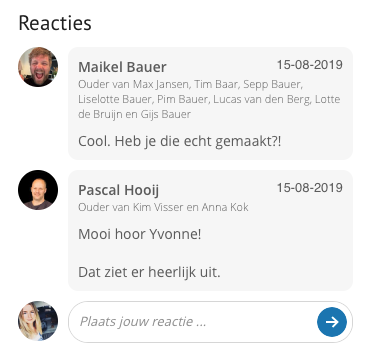 2. Post your comment
When parents respond to the message, you can not only see this but also respond yourself. Scroll down to the bottom of the comments and "Post your comment" it now also appears on the parents' timeline.

Delete comment? By going to the message list via the blue menu (bottom right) and clicking on the green comment icon next to the message, it is possible to delete your comment again. NB! There will still be an anonymous message that the comment has been removed.