Want to share a video larger than 512MB or share an existing YouTube video with parents? Then in this article we explain how you do that.
Share one (or more) YouTube video(s) in a few steps
Open the Ziber Team app or go to gnap.ziber.nl

Create a new message or edit an existing message (via the stylus or via the 'edit' button from the message preview)

Press the YouTube button to paste the URL of the YouTube video (for example: https://www.youtube.com/watch?v=APWGopFXZBM ):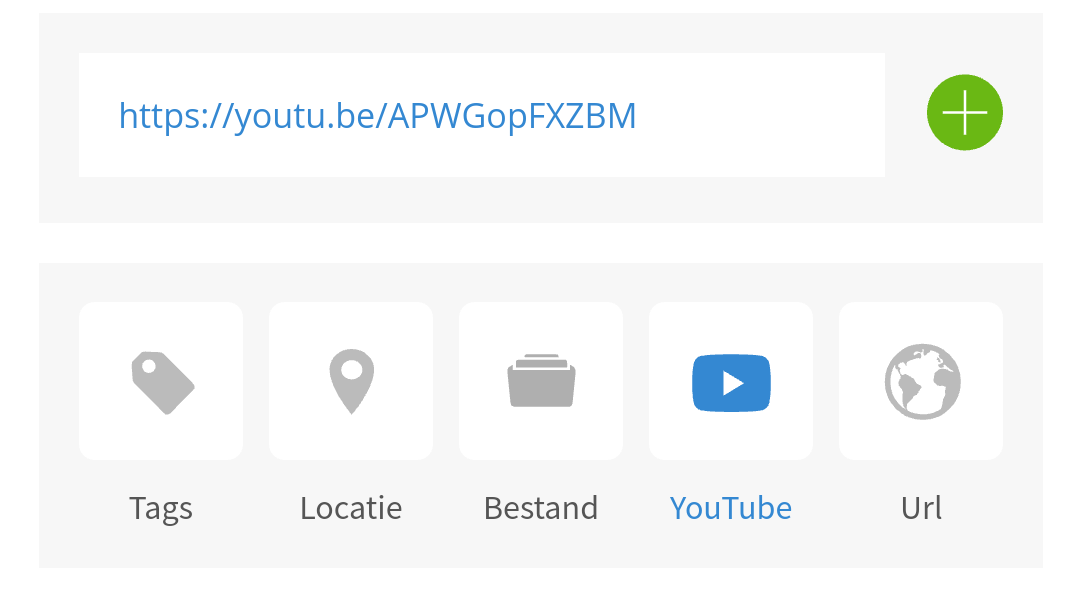 Press the green + button to add the video
The video appears above it (above the location box):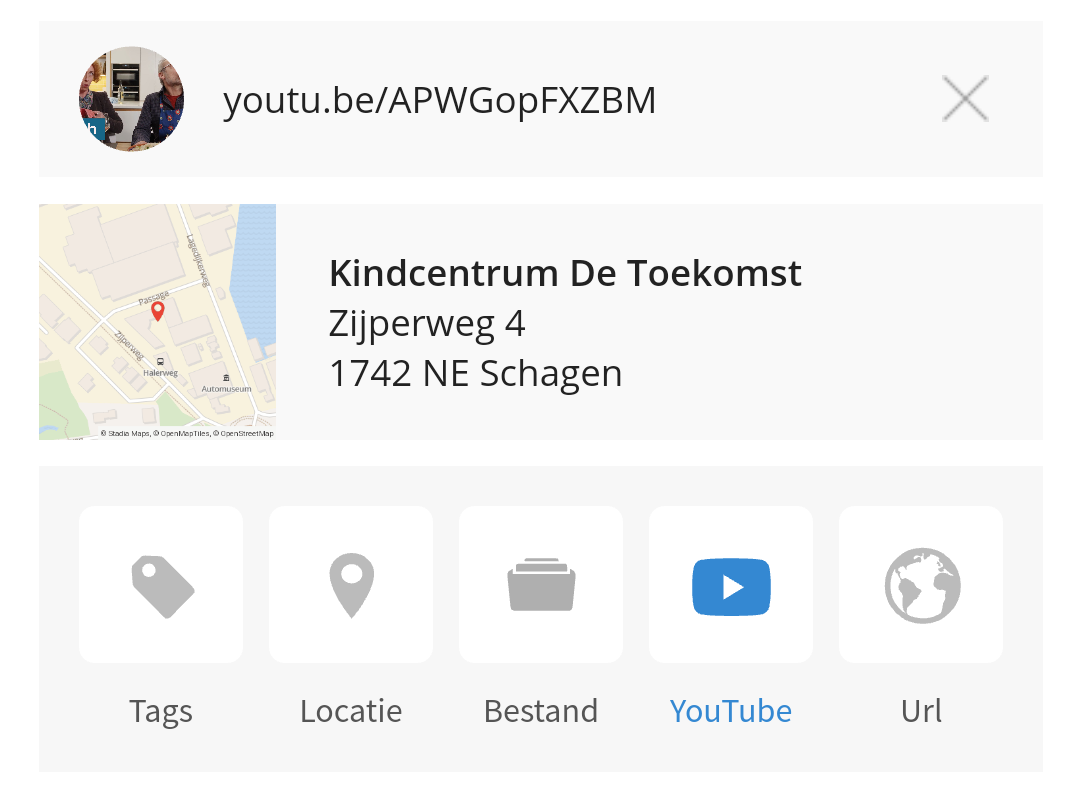 Then press 'Save' at the bottom of the screen to publish the message or publish the change
Finished!
Tip: Would you like to put your own videos on YouTube and share them with parents via Kwieb? Then create your own YouTube channel , add your videos there and mark them as 'Invisible' if necessary . Then share your new YouTube video to Kwieb as described above. This also works for hidden videos.
Added YouTube video to an existing post?
If you later added a YouTube video to an existing message (which was posted to Kwieb), it is possible to notify the parents about this change. When you add a video to a post that you had previously published, you can check (while editing the post) to 'notify' the parents so that they are notified of the change:

Tip: Want to know more about when a notification is sent to parents? View our explanation of the notifications .