Your account is a Ziber ID. When you use services on the Ziber Platform, you use a Ziber ID, so that you can log in with the same account everywhere. What is a Ziber ID ?
By tapping your profile image in the top right corner of Ziber Team, you will see a menu where you can choose 'Change profile':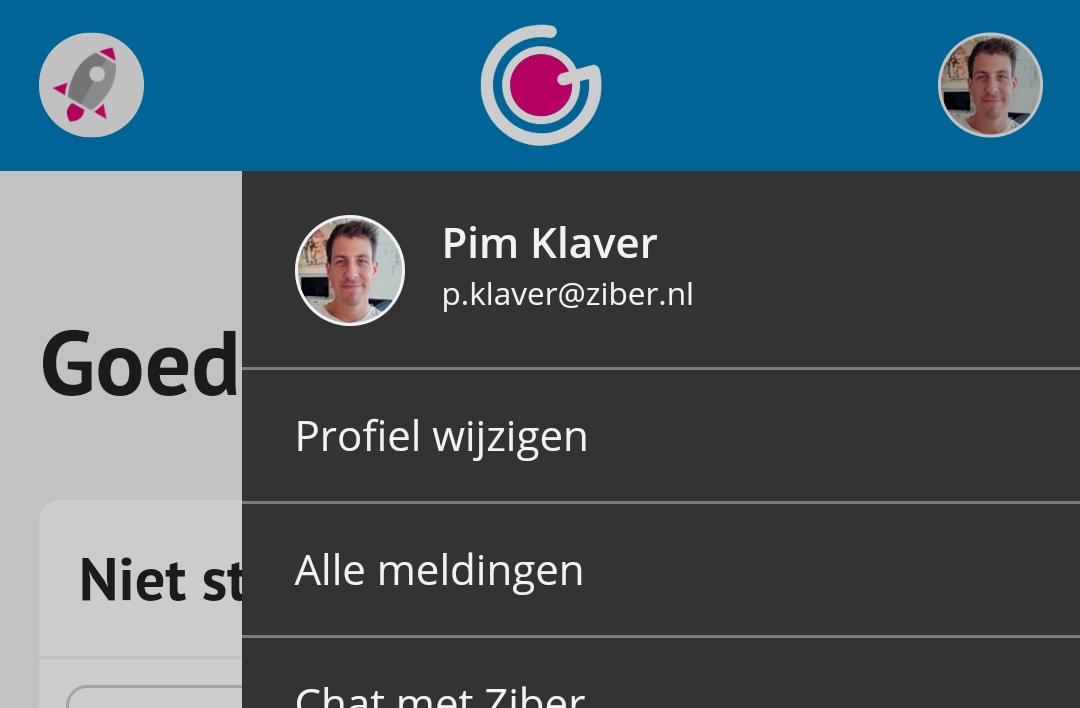 There you can change your profile details (Ziber ID).
With your profile (Ziber ID) you can then change your photo, your name, telephone number and language preference: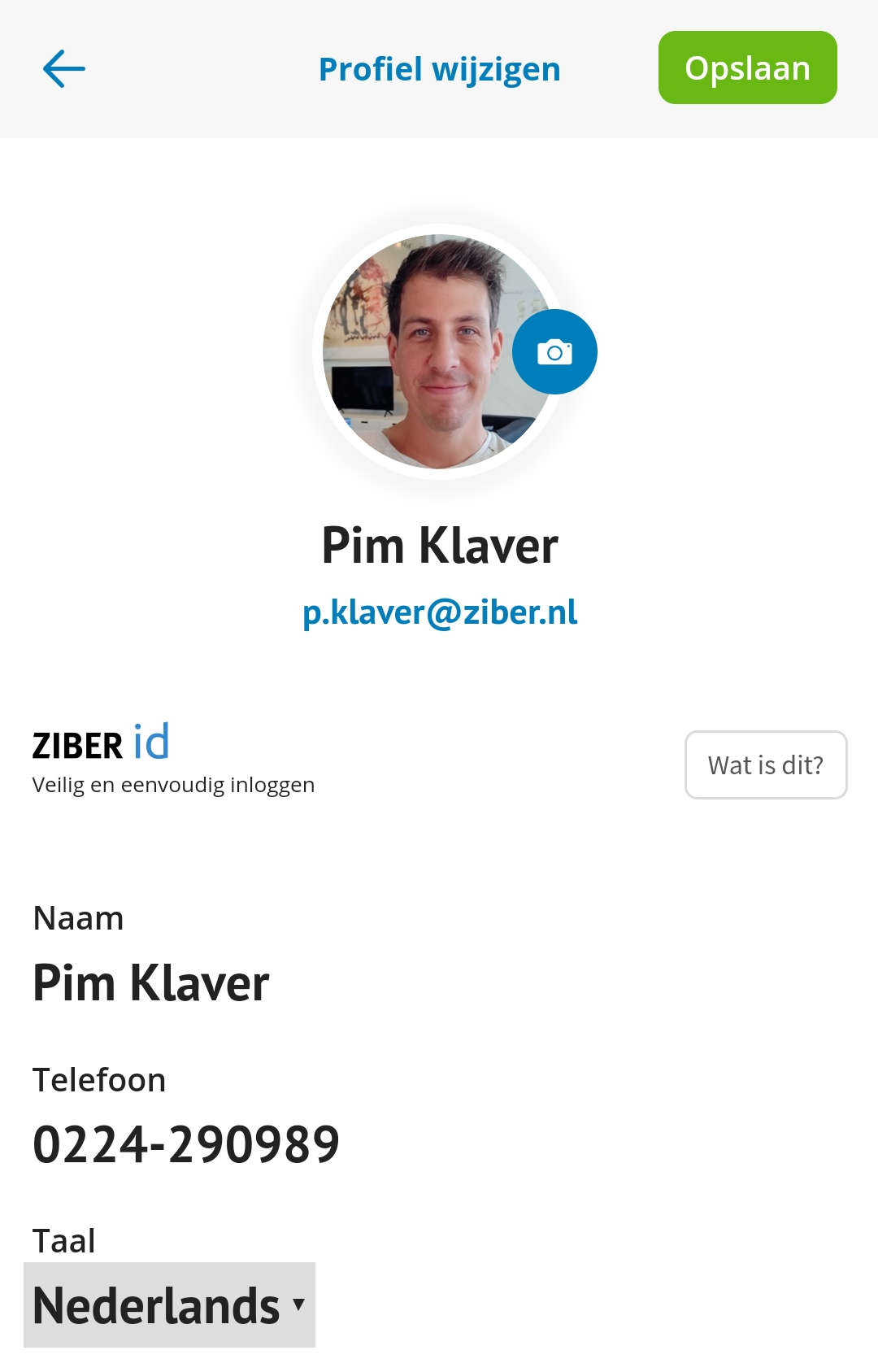 Change photo
By pressing the camera you can immediately take a selfie or choose a photo from your photo roll on your phone. The photo is shown in the Kwieb parent app with information you have shared. If you do not want your photo to appear here, you can add another image, such as a flower.
Note: It is currently not possible to delete your profile picture. You can only overwrite it with something else.
change e-mail address
Your e-mail address cannot be changed by yourself. Your e-mail address will not be shared with parents unless you have changed this in the privacy settings. Has your e-mail address changed and do you also want to change the e-mail address you use to log in to Ziber Team? Have your administration or IT specialist invite you again for an account or contact us via support@ziber.nl .
Change your name
When you press your name you can change your name. This is also the name that is shared with parents in Kwieb. If you do not want your name to be displayed in Kwieb, you will have to change it here.
Your phone number
Here you can enter your phone number, this is (by default) not shared with parent in the Kwieb app, unless you change that in the privacy settings.
Change your language
At language you can set your preferred language for the software of the Ziber platform. Wherever you log in with this Ziber ID, the software will be displayed (where possible) in that language.
Saving Changes
When you are done with your changes, you can save the changes at the top right using the 'Save' button.
Other profile changes
Under your profile you will see the roles you have at the school(s) where you work.
You will also see a number of buttons that refer to other settings that you can make for Ziber Team. Click on the links below to learn more about these options:
Logout - logs out of Ziber Team