If you want to shrink a video yourself and then share it with parents via Ziber Team, you can follow this article!
In this article we use a program called 'Handbrake', a free and open-source program. The use of this is entirely at your own risk.

Drag the video you want to resize into the frame or press the 'Open a single video file' button to select your video: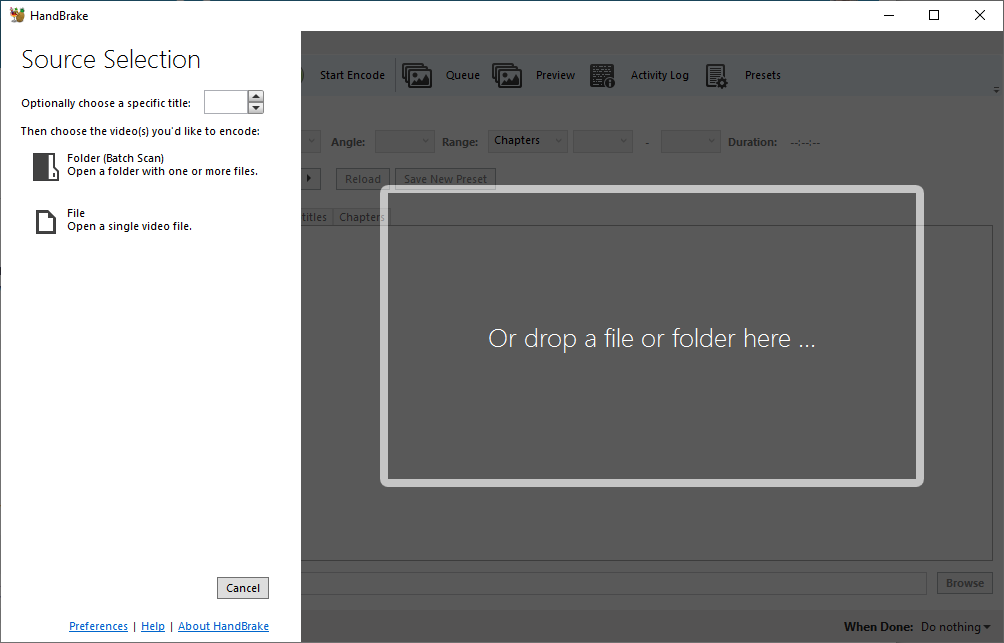 You will see your video equal (preview). The settings are correct by default. Now choose a location in the bottom right corner via Browse where you want to save the reduced version: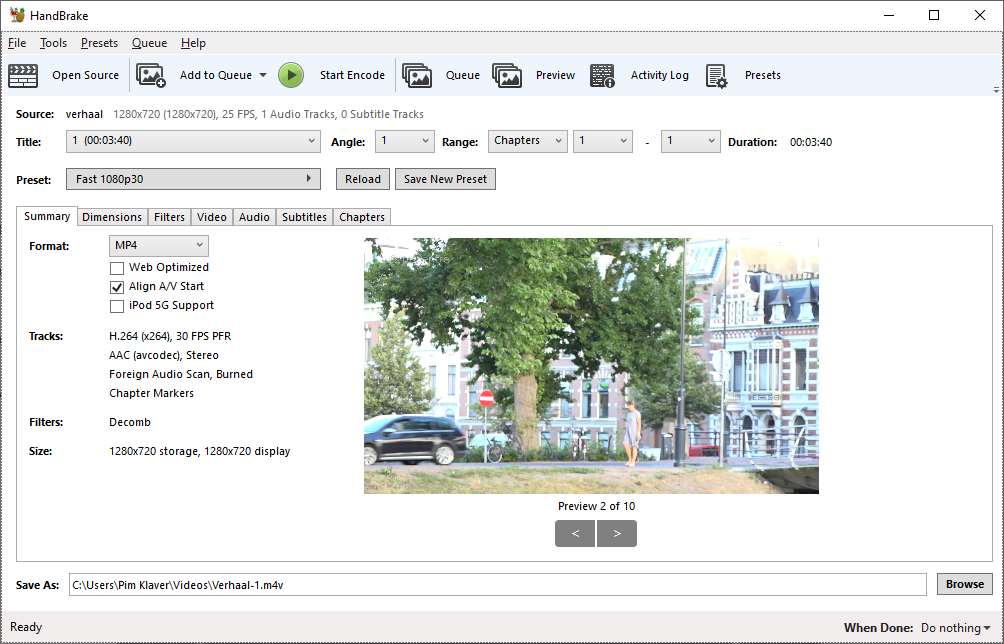 Now press the green button Start Encode at the top: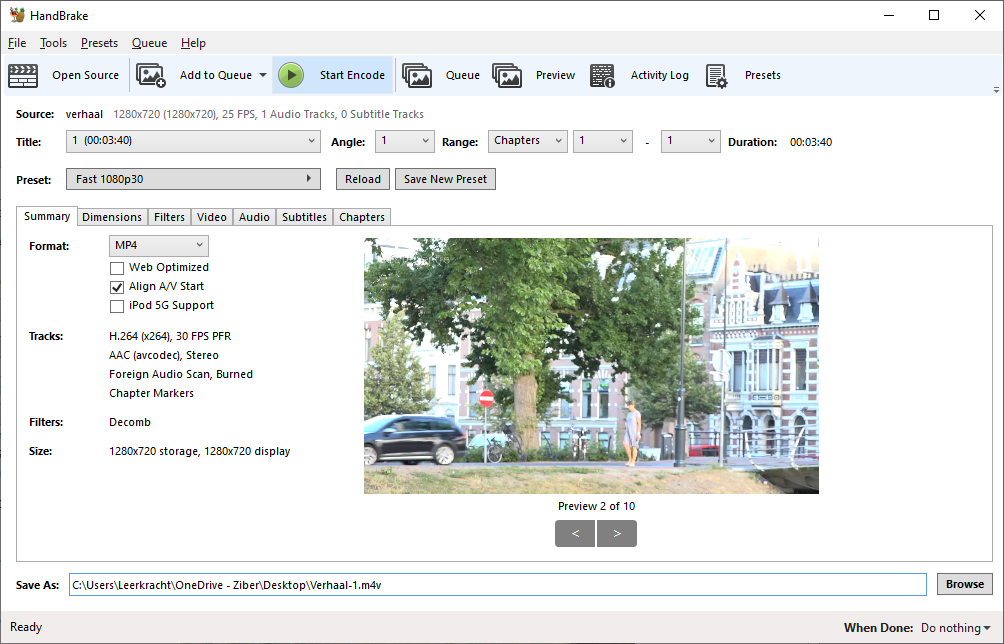 The video is now optimally processed (encoded) for you. When the bar at the bottom left is completely green, it's ready! (this can sometimes take a while)
You can now check if this video is smaller than 512 Mb.

You can now use the new video for upload in Ziber Team with a post!
In this example, the original video was 511 Mb and after resizing the video is 271 Mb