What is the most convenient way to share a schedule or schedule with parents? It is important for parents and students to have a clear schedule for the week. Therefore, add a .pdf file to your message. The parents can then download the file at home via the Kwieb app. When they have downloaded the file, they can print it themselves.
Attach file to a message
Create a new message via the Ziber Team app
Title: "e.g.: Timetable week.."
Description: "Add a short description here"
Add file: Add your . pdf file (it is also possible to add other files here)
Choose the children from your group and share the message
(You can optionally add a short video to your message (with images/video) to explain the schedule)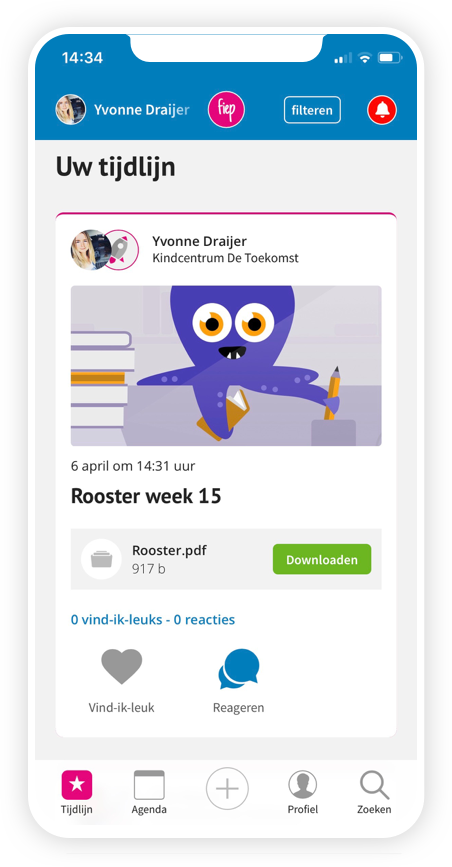 >> The parents can then download and print the planning via Kwieb.