Topics is the way to start a conversation with a parent. Simply send each other short messages about a topic chosen by you or by the parent.
How do I start a Topic?
Start new topic
Start a conversation with the parents via Topics. You can easily create a new Topic via the Dashboard of the Ziber Team app, or with the big plus button in the menu: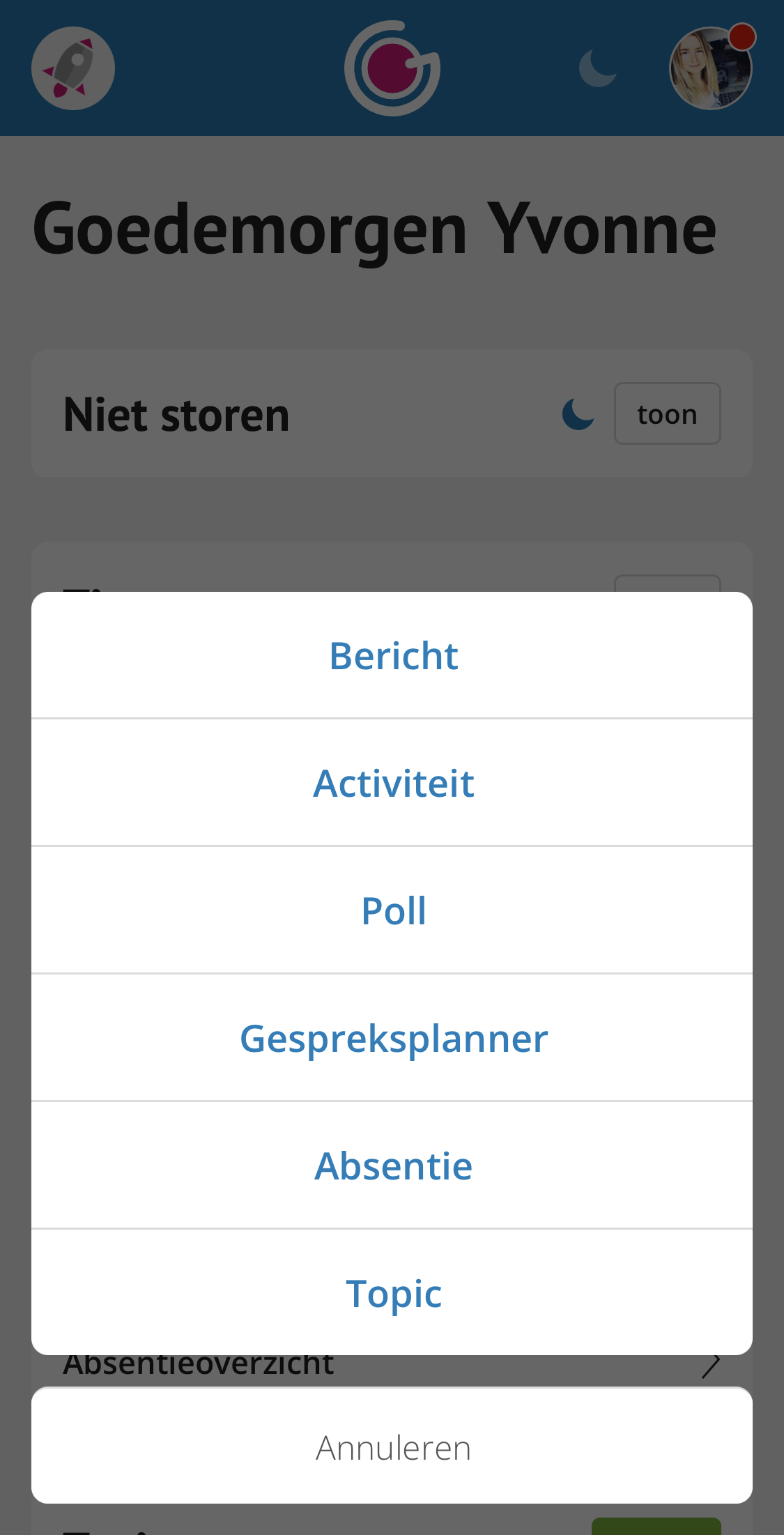 Choose a parent (or colleague)
When you start a new Topic you will see a list of the parents from your group. You can also choose to start a Topic with someone from the school team. You can start a topic with everyone at school (team and parents) via the last button 'Everyone':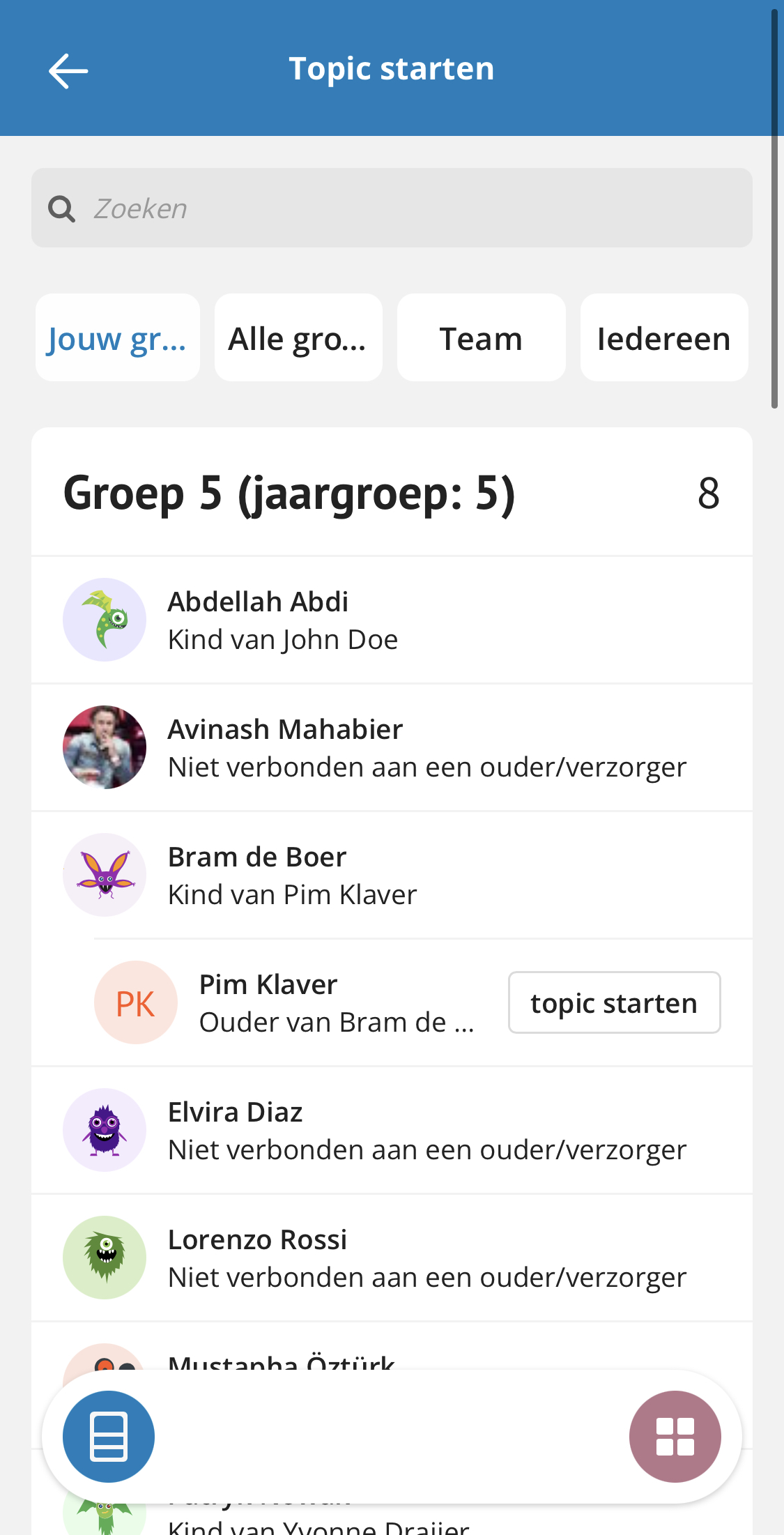 Subject & description
First, indicate a topic of the conversation you want to start. Then you can type your message below it: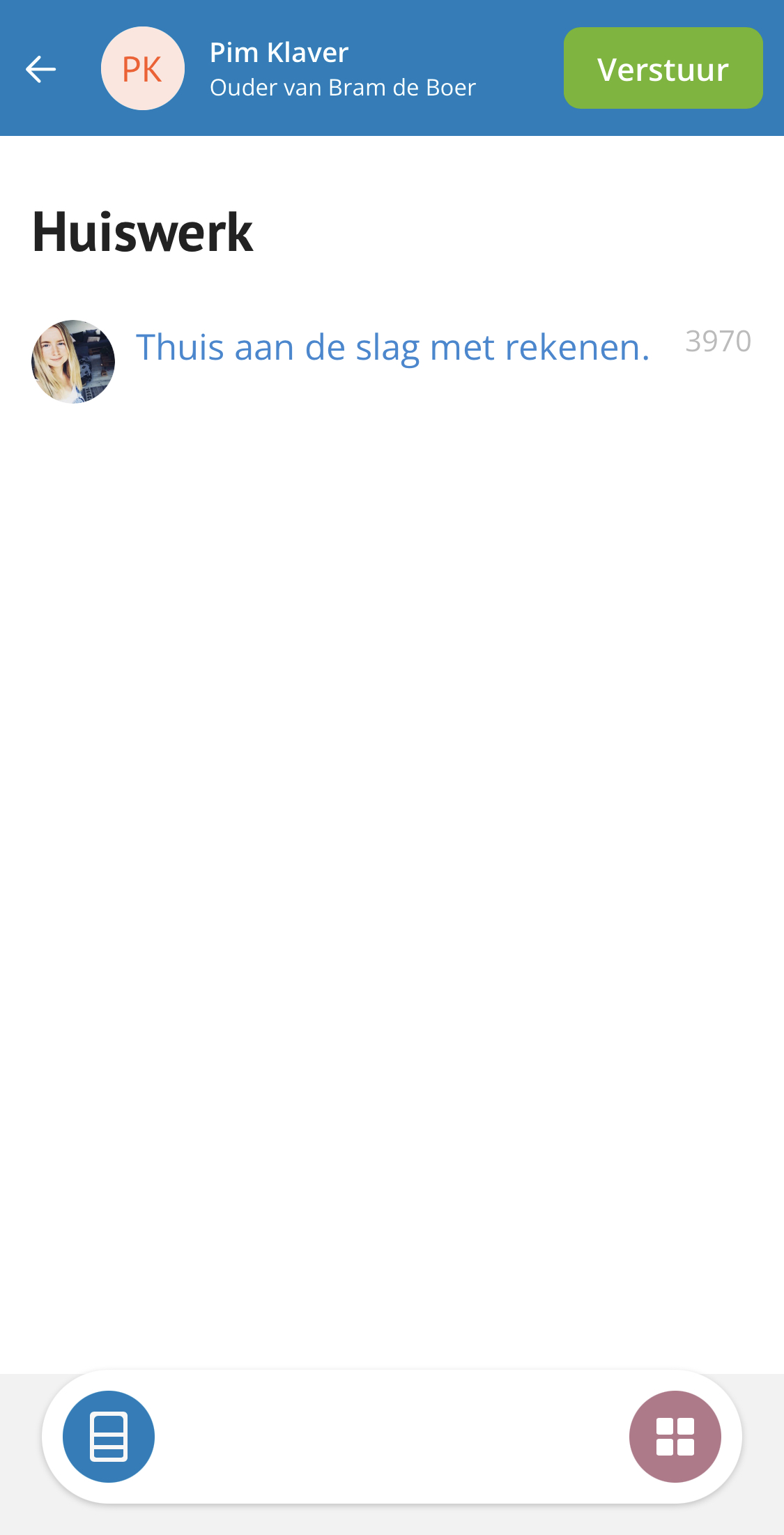 Tip: You can use a maximum of 4000 characters in the message.
Send topic
When you send a Topic, the parent will receive a notification. The parent decides in the Kwieb app whether he/she wants to receive a notification via email and/or push notification.
Response!
When a parent responds, you will receive a notification in the Ziber Team app. By clicking on the message you can immediately respond back to this parent.
Do you not receive a notification for a new or updated topic?
You may not be using the Ziber Team app yet. As soon as you have this app on your phone, it is possible to receive push notifications on the phone for new messages, etc.
Tip: Learn more about setting your notification preferences in this article .
Also make sure your notifications are set to 'do not disturb'.
Tip: Read more about setting the 'do not disturb' schedule here .