If you want to save the Topic conversation with the parent on the computer, you can export the Topic.
How do I export a Topic?
1. Go to the relevant Topic
2. Click on the menu (3 dots) and click on export
3. Receive the export of the conversation in the mail

To a Topic
A Topic is a conversation about a certain topic, with the parent or with the team. In some cases, you may want to save the conversation.

Export topic
You can export a conversation in the relevant conversation. It is possible to export a conversation while it is still in progress. In addition, it is also possible to export a conversation when it has been archived.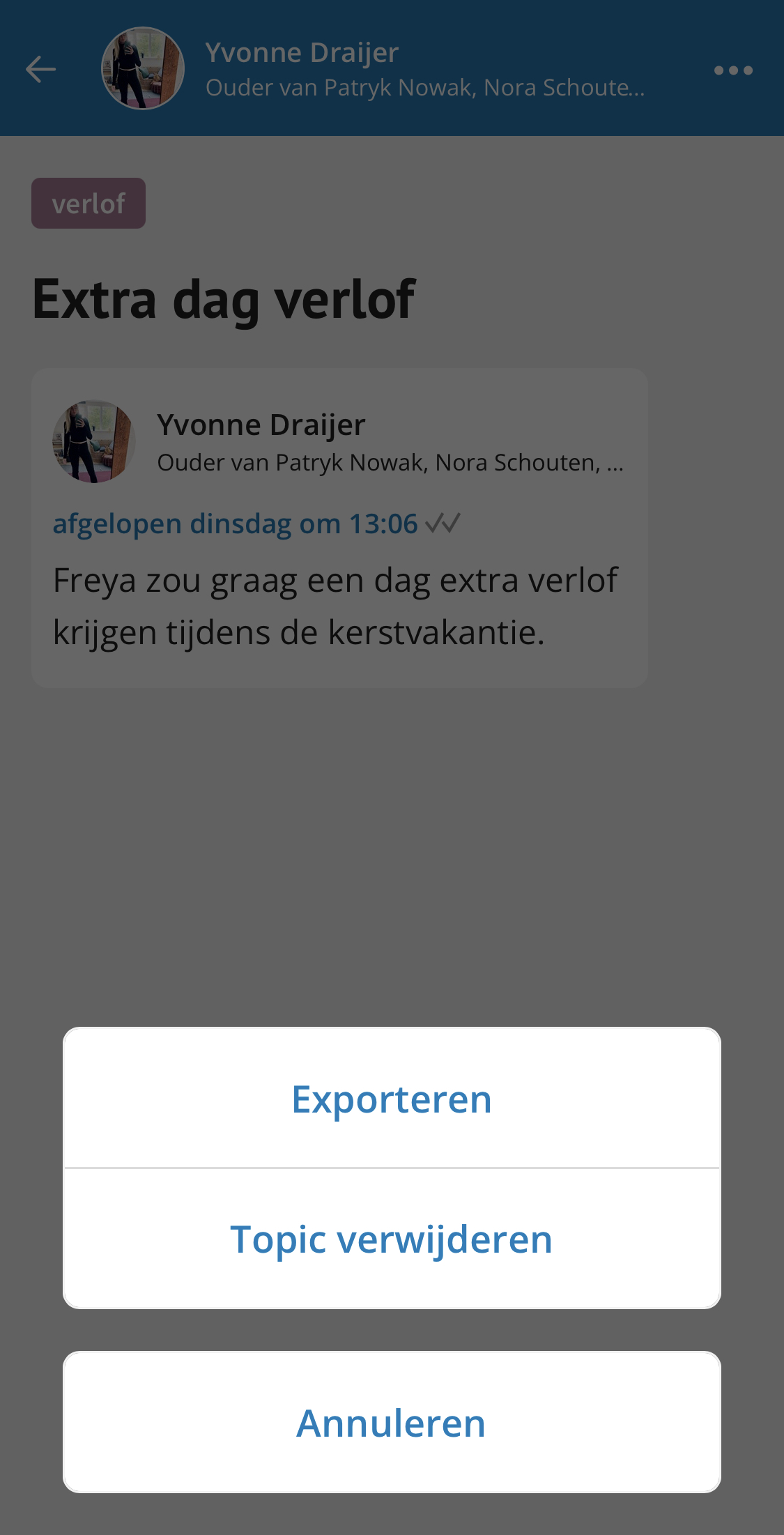 Receive email with export
You will receive the conversation by email. You will receive this email at the email address of your Ziber ID. The conversation has been added as a text file in the attachment. In the file you can see the date and time and who said what.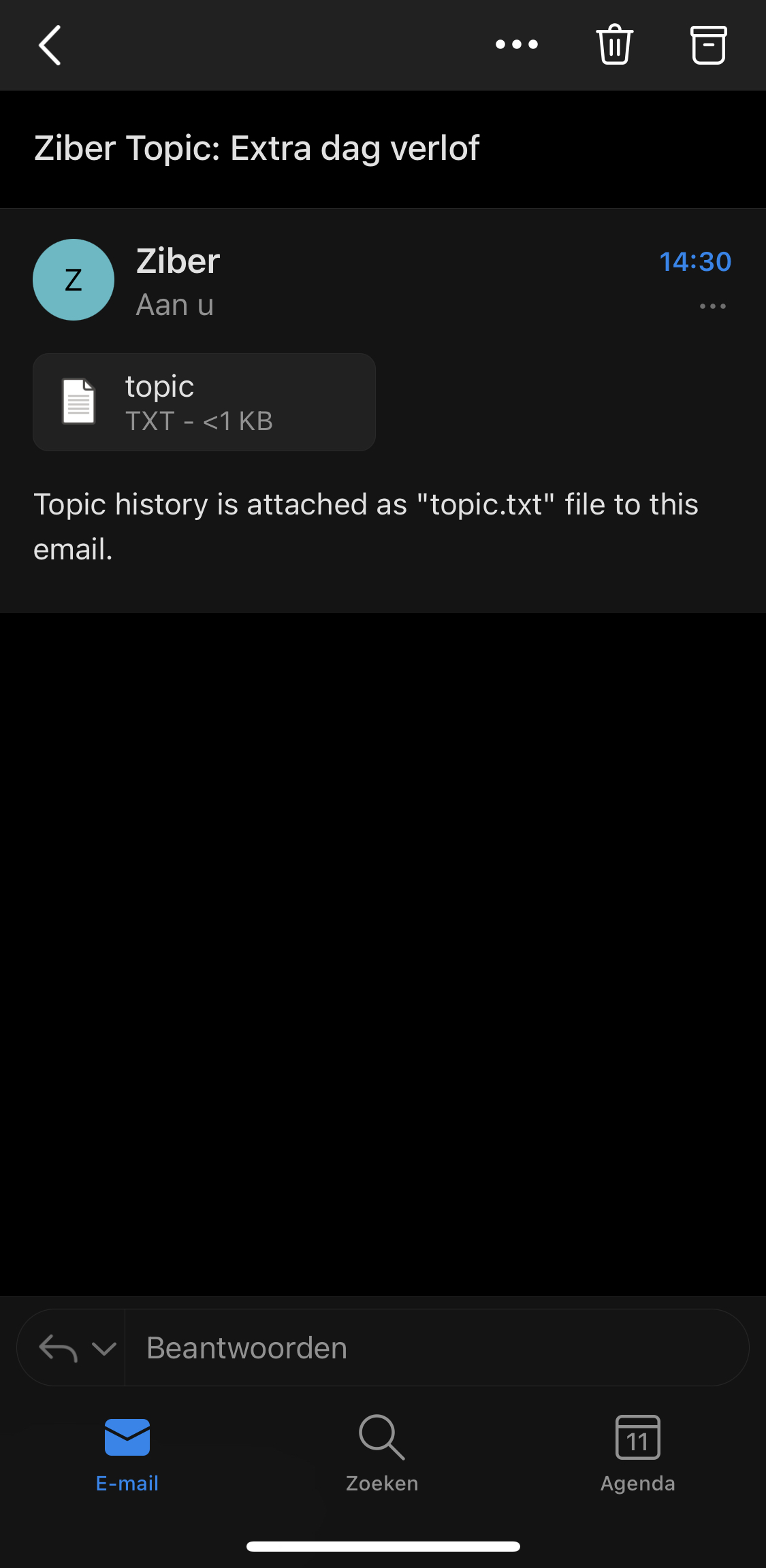 Note: The conversation in the export is translated into the preferred language of the person who made the export.