A parent can start a Topic with the teacher via the Kwieb app. The teacher will receive a notification in the Ziber Team app.
How do I respond to a Topic?
Get notified of a new Topic
View the Topics via the Dashboard
Go to the Topic to reply

Receive a (push) notification
When a parent starts a Topic, you will receive a notification. This can be a push or email notification depending on the settings in your account.

Dashboard - Current Topics
You can see the most recent Topics via the Dashboard. Click on "all Topics" to view all open and new topics. When there is a green ball next to a message in the Dashboard, this means that this is a new message and that you have not yet read it.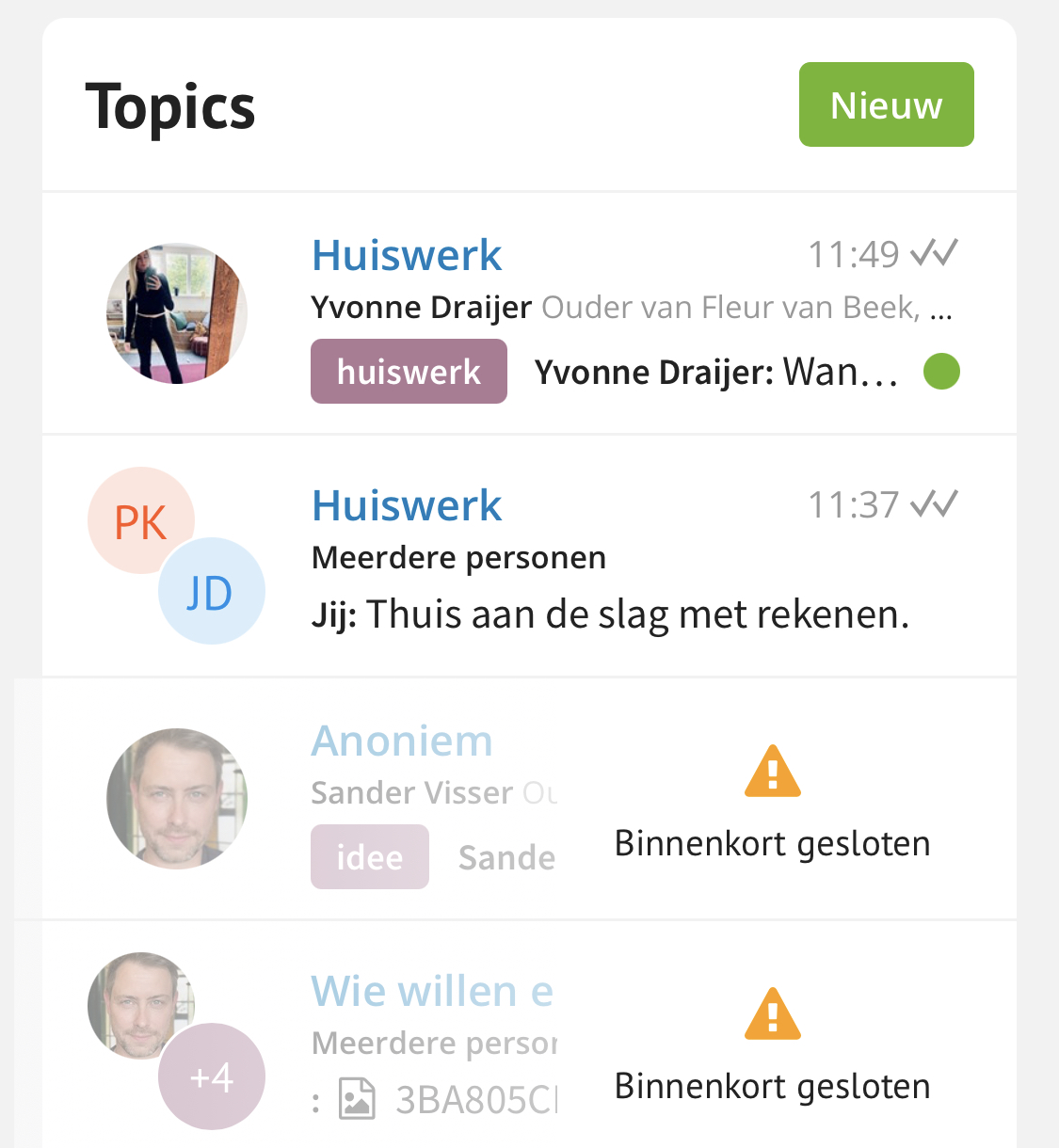 Reply to a Topic
When the Topic has started, you can easily respond to each other at the bottom of the messages.