If you want to contact the teacher, you can do so via 'Topics'. Topics is the way to send short chat messages to each other about a certain topic.
Tip: The Topic messages are encrypted and are only readable by the people who participate in the Topic. The teacher has control and can decide to expand a Topic by adding someone else (for example his/her duo or the director) to the Topic who can also view the conversation. It is always visible to you as a parent who all participate in the Topic.
How do I start a conversation via Topics?
Click the plus button in the menu on Start topic
Choose who you want to start a Topic with
Select (if requested) the reason for the Topic
Type your subject
Type your message
Send your message

Start topic
You can easily start a Topic yourself by clicking the + button at the bottom of the menu. In the menu you will then see the option 'Start topic':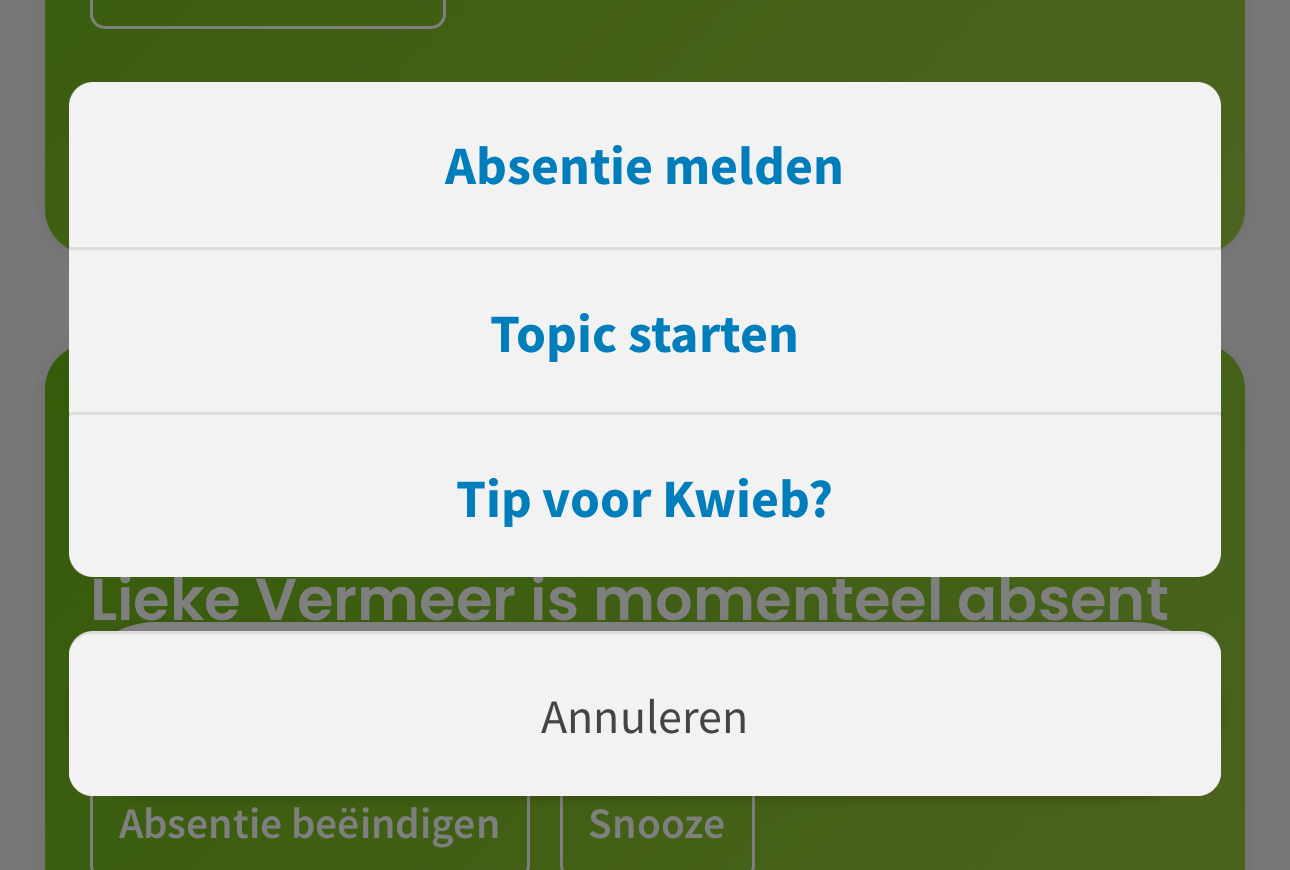 Note: Your child(ren)'s school may have chosen not to use Topics. If this is the case, you are missing this option in Kwieb.
Choose who from the school team you want to start a Topic with
Choose the teacher or other member of the school team from the list to start the conversation: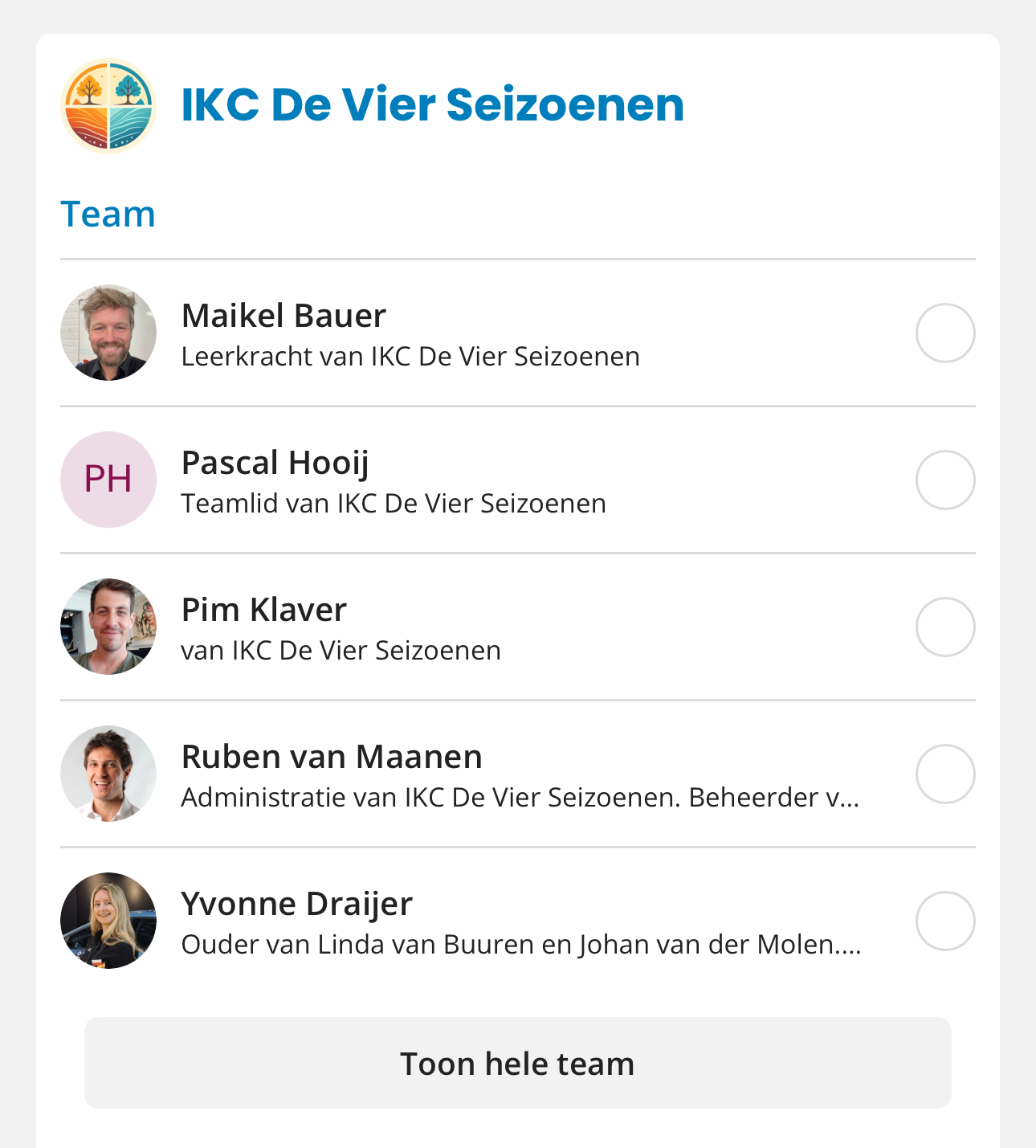 What is the reason for your Topic?
Some schools have enabled you to choose a reason when you create a Topic. Choose from reasons that come up. For example, do you want to request leave for your child, do you have a nice compliment for the master or teacher, or maybe a question about homework: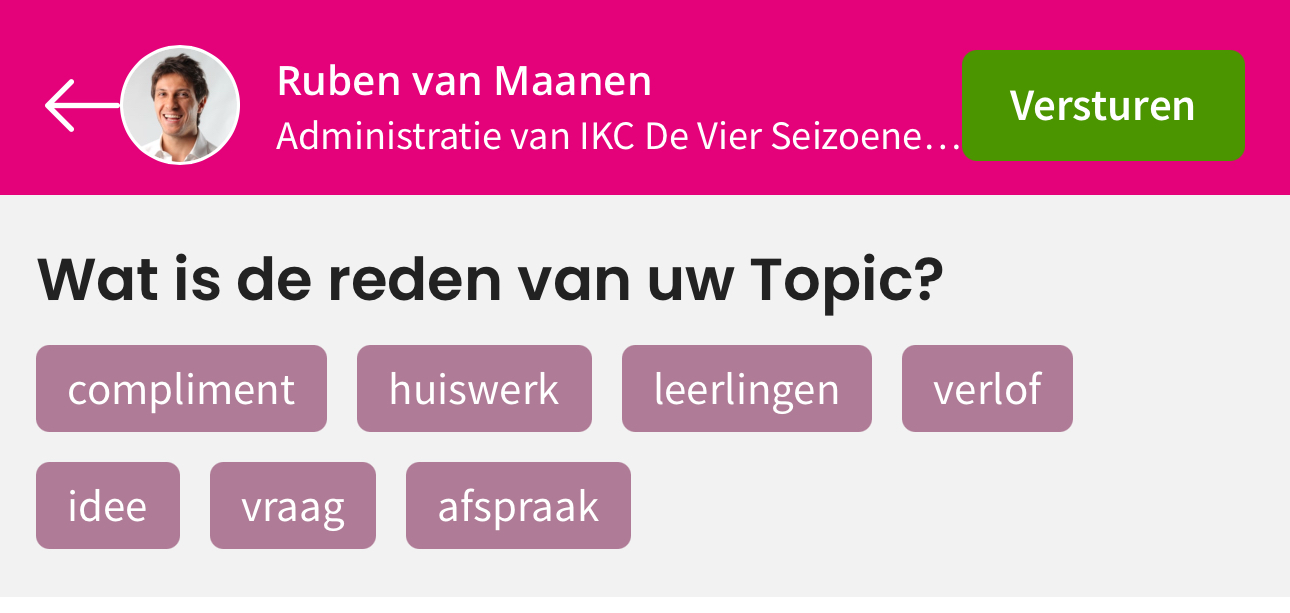 Type your subject and your message
Enter both a subject and a message.
Tip: You can use a maximum of 1000 characters in the message.
To send a message
When you are satisfied with your written message, you can send it to the teacher. The teacher then receives a (push and/or mail) notification that a new Topic has been started with him/her.
Tip: Would you like to be notified of new topic posts yourself? Then set this in your preferences ..