If the school wants to use Topics, this can easily be switched on by the director.
How do I enable/disable Topics?
1. Go to the Topics settings via the menu
2. Toggle Topics on/off
3. Choose whether parents should provide a reason

Topics Settings
The school principal determines whether Topics is enabled or not. This can be set via Topics settings. You can find at settings (top right corner).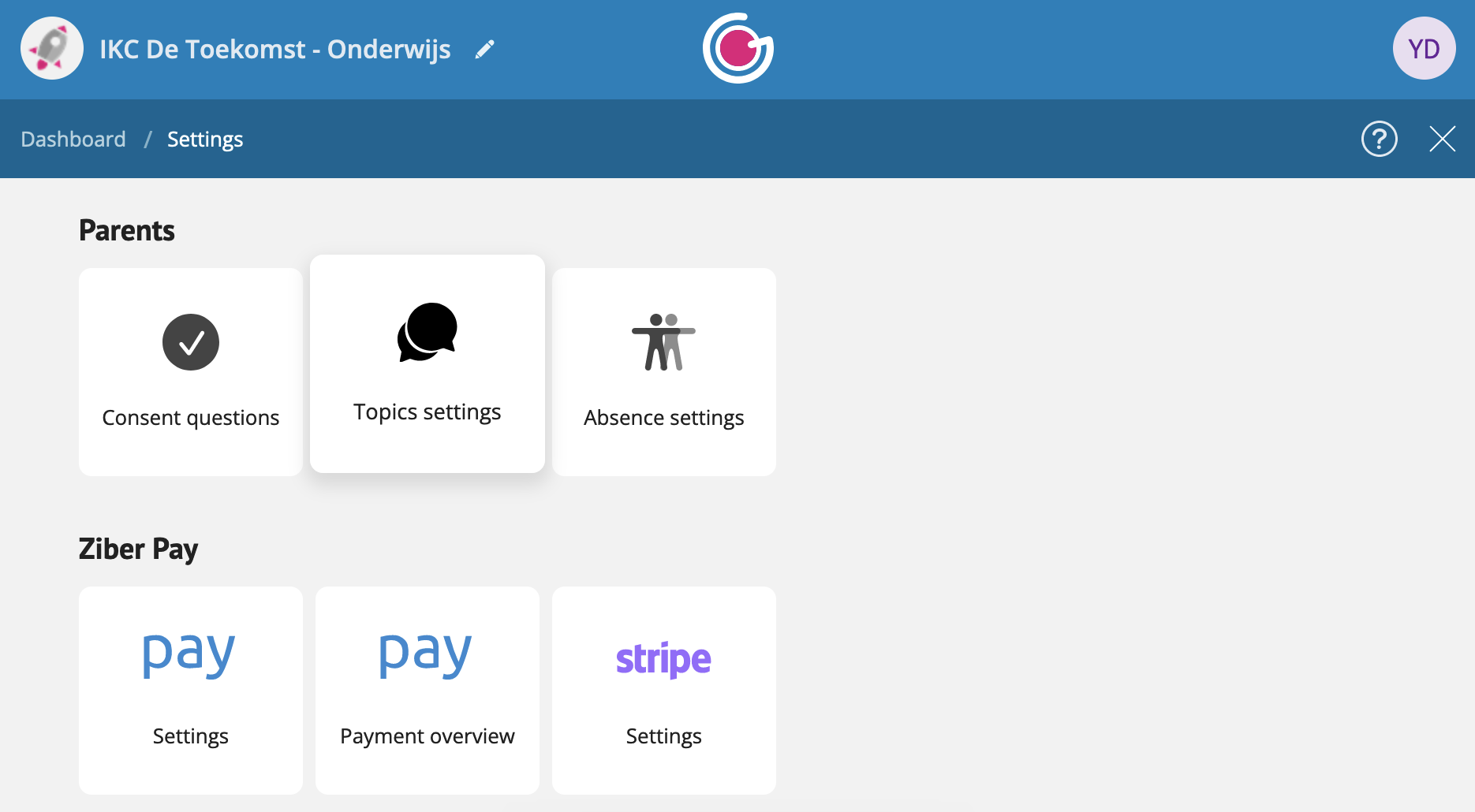 Turn topics on/off
The director can now switch Topics on or off with the checkmark.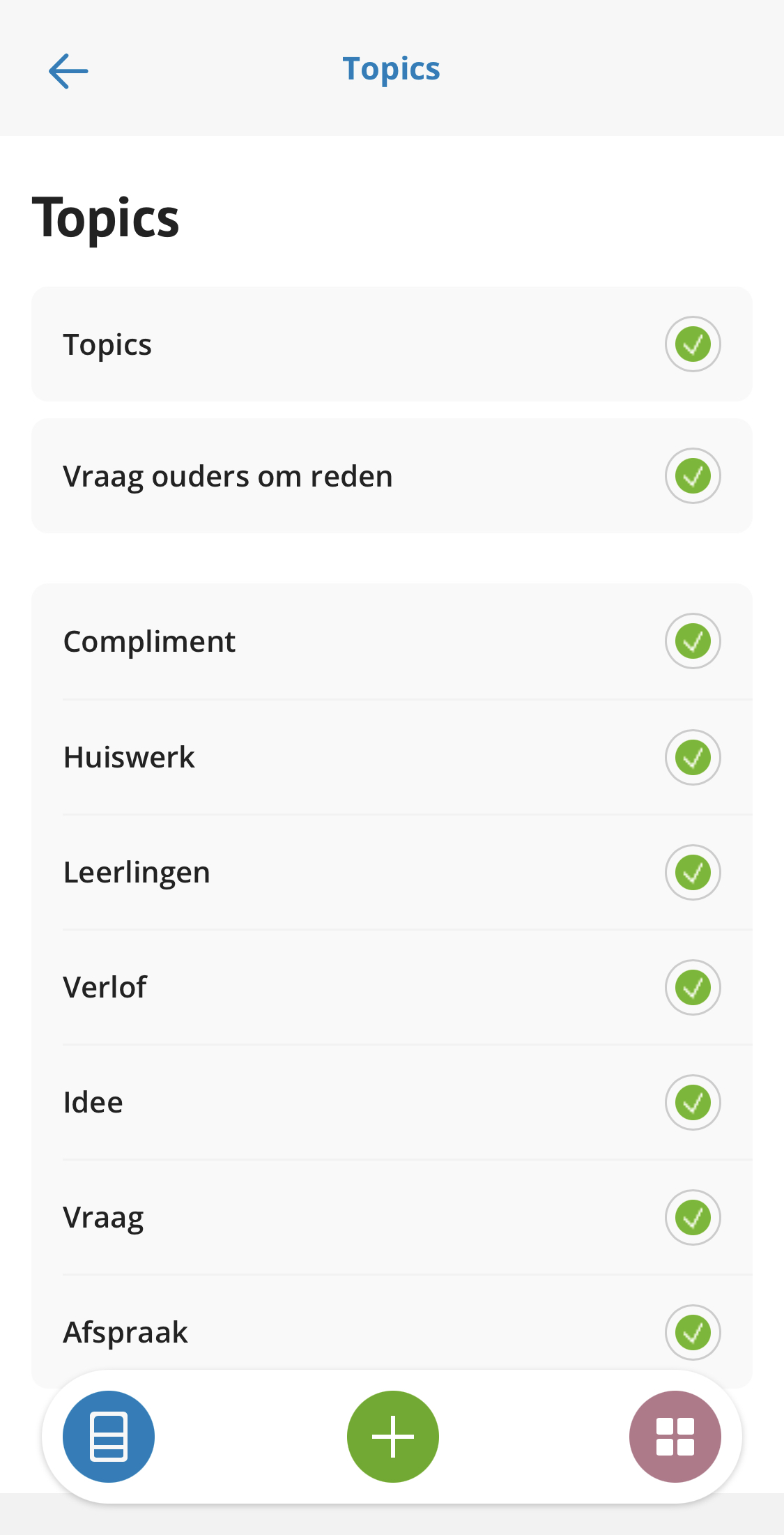 Reason required
By letting parents give a reason for a Topic, messages remain more concise and within the subject. In addition, it is also clearer for the teacher via the Ziber Team app. The director determines that giving a reason is mandatory and can also choose from which reasons a parent can choose when starting a Topic.