When you start a Topic with a parent or colleague, you sometimes want to share this conversation with another person. That is why the school team has the option of adding more people to the conversation.
Add multiple people to a Topic?
Go to the Topics section in the Ziber Team - Dashboard and start a new Topic with parents and possibly add colleagues. When you have selected the persons you can start the Topic. In addition, it is also possible that a parent starts a Topic with you.
Tip: You can start a Topic with up to 30 people. Want to add more people? Via the Manage people button (via the menu, after the conversation has started) you can add more people to the conversation.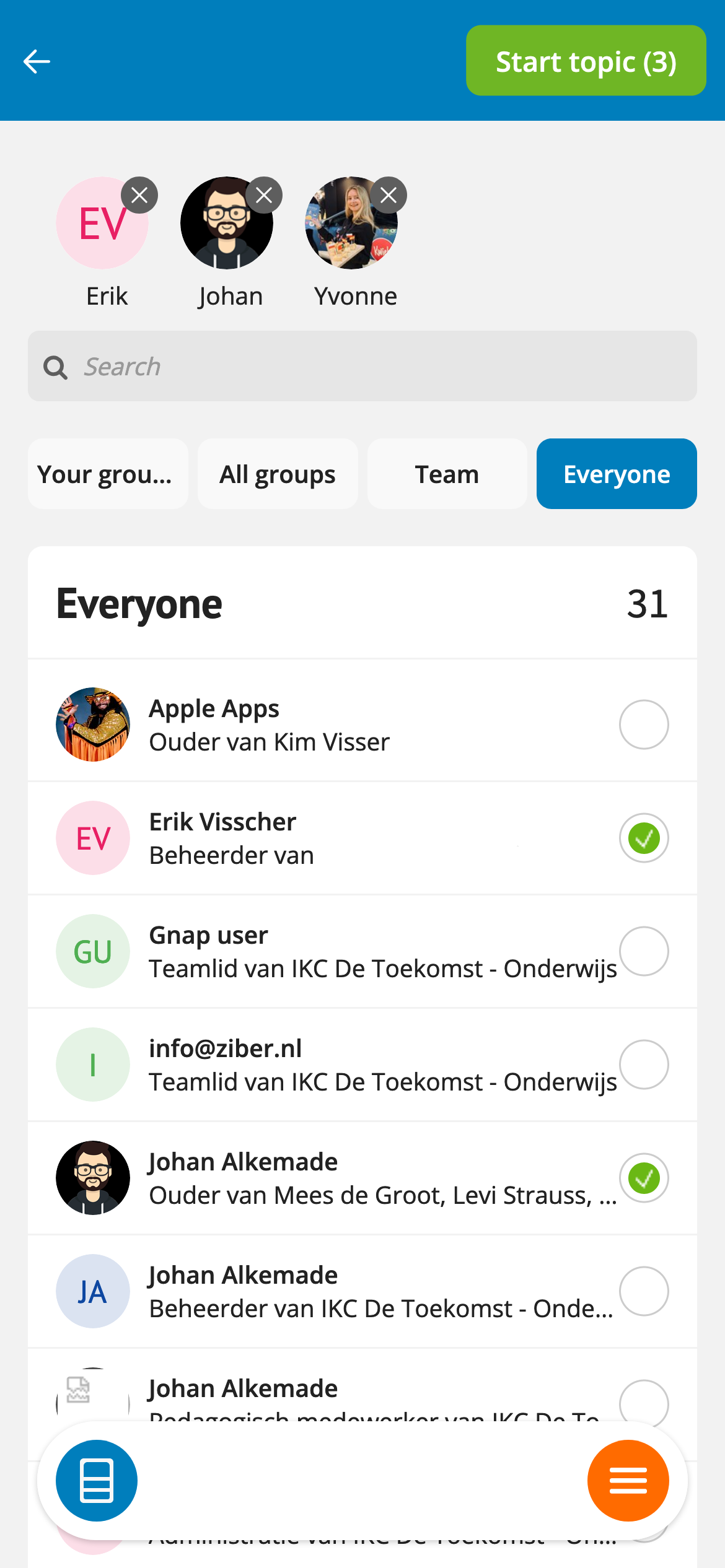 Subject and description
A Topic always starts with a subject and description. In addition, when a parent starts a Topic, they can also specify a label with the reason.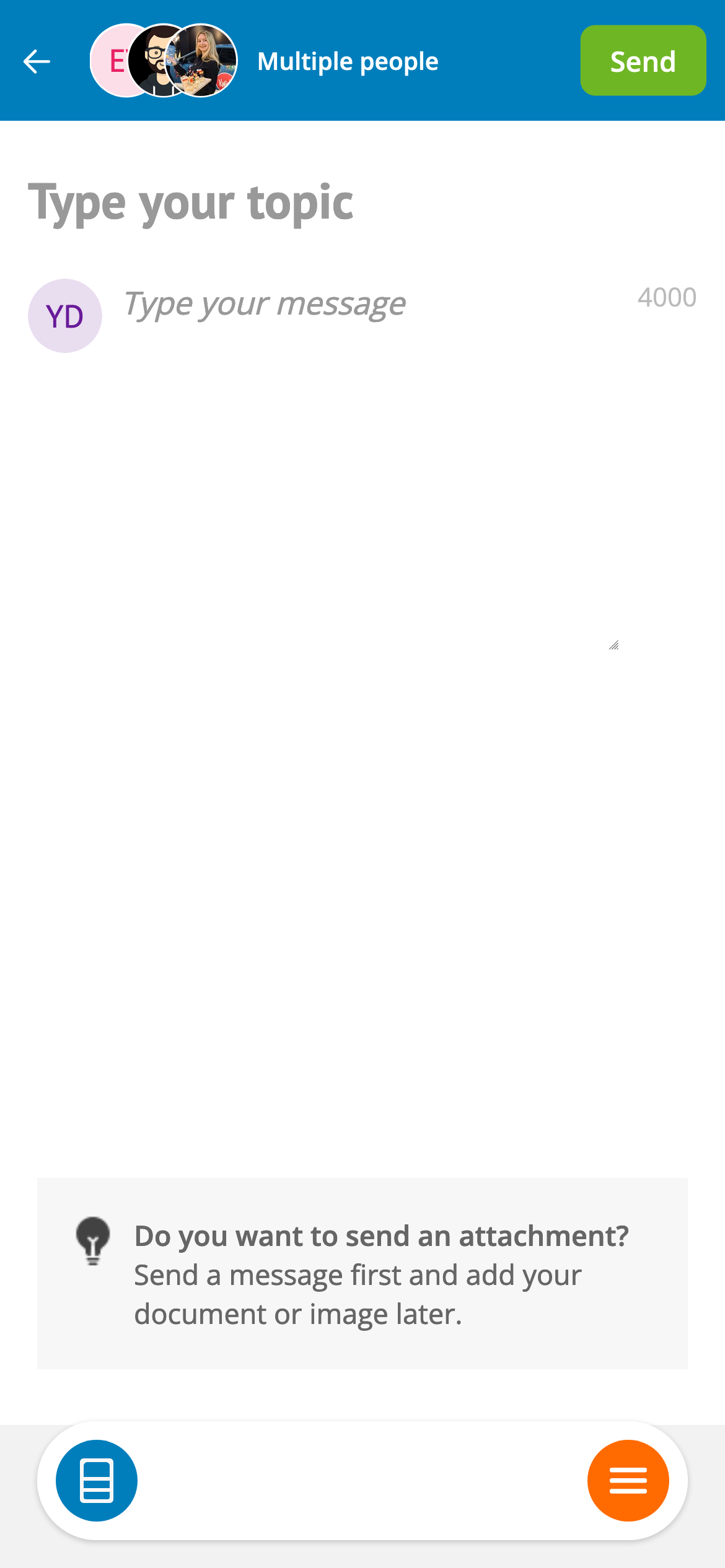 Menu
When the conversation has started, a menu will appear on the top right. Allows you to export, archive and manage the conversation.
Manage people
Tap Manage people to add a person to the conversation. This can be another parent or a colleague. If several people have already been added, you can also remove them here.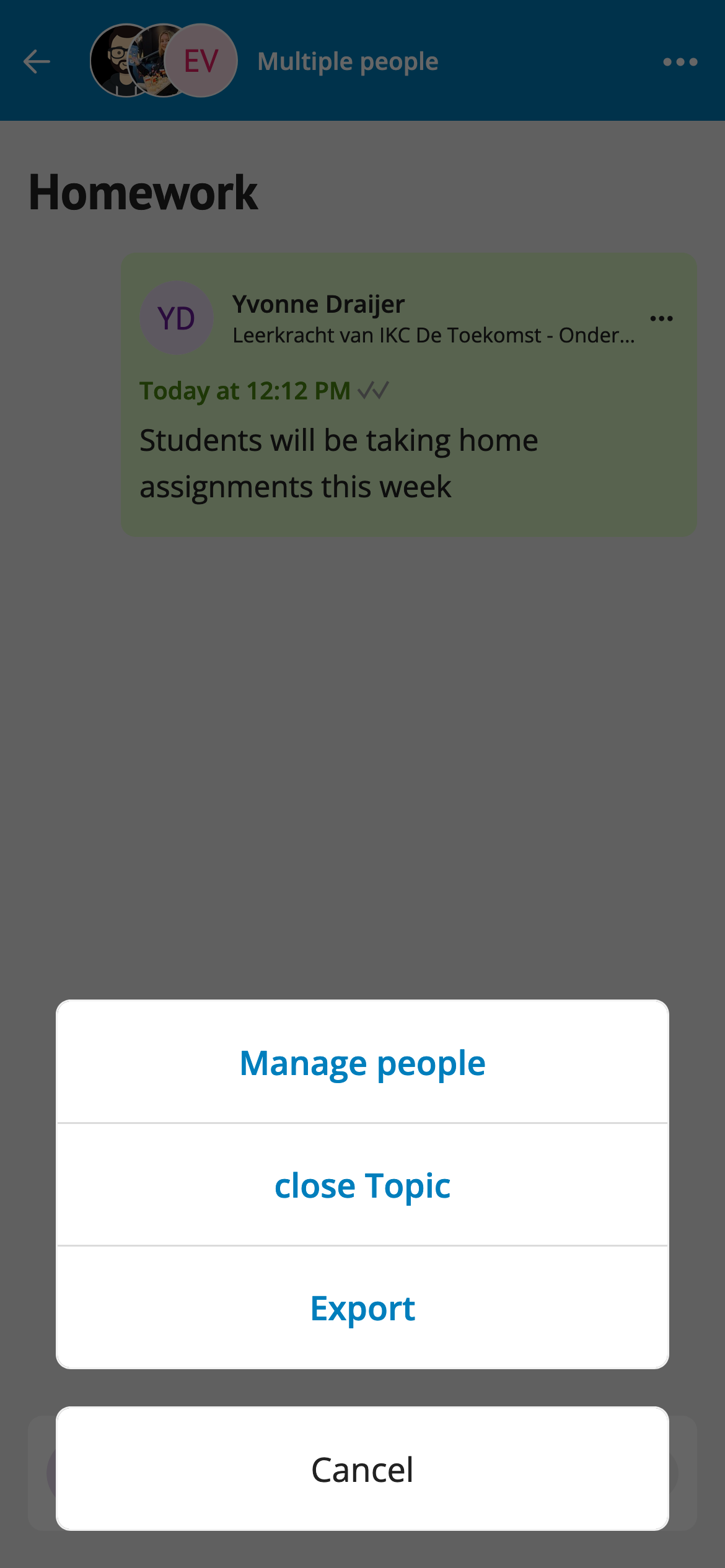 Manage people
Under the Manage people button you can add and remove people from the conversation. This person can read back the conversation and respond in the conversation. At the top you can see who the participants of the conversation are.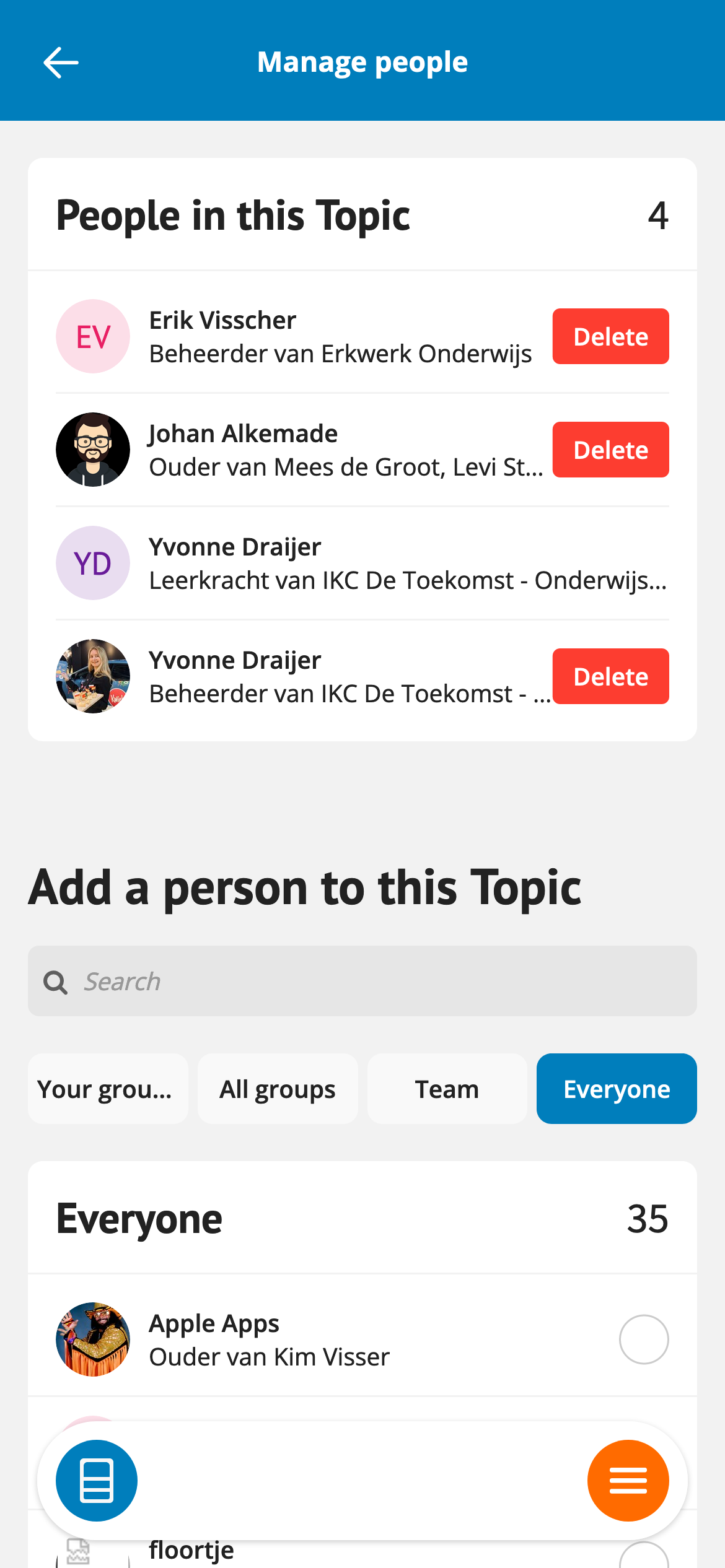 Note: When you add a new person to the conversation at a later time, they can read the entire conversation.