Watch our video explanation
What can you find on the Dashboard in Gnap?
The Dashboard in Gnap is a summary of all communication from and to school that is relevant to you as a teacher at that moment. The following items can be found in the Dashboard:
Current posts (latest 5) shared with parents from your group
Upcoming activities (5 next) shared with parents from your group
Current polls (last 5 added) shared with parents from your group
Notification history (last 5 sent)
Parents not yet active (pupils without linked parents)
Do not disturb settings
The first block that you encounter on the Dashboard is the 'Do not disturb' block: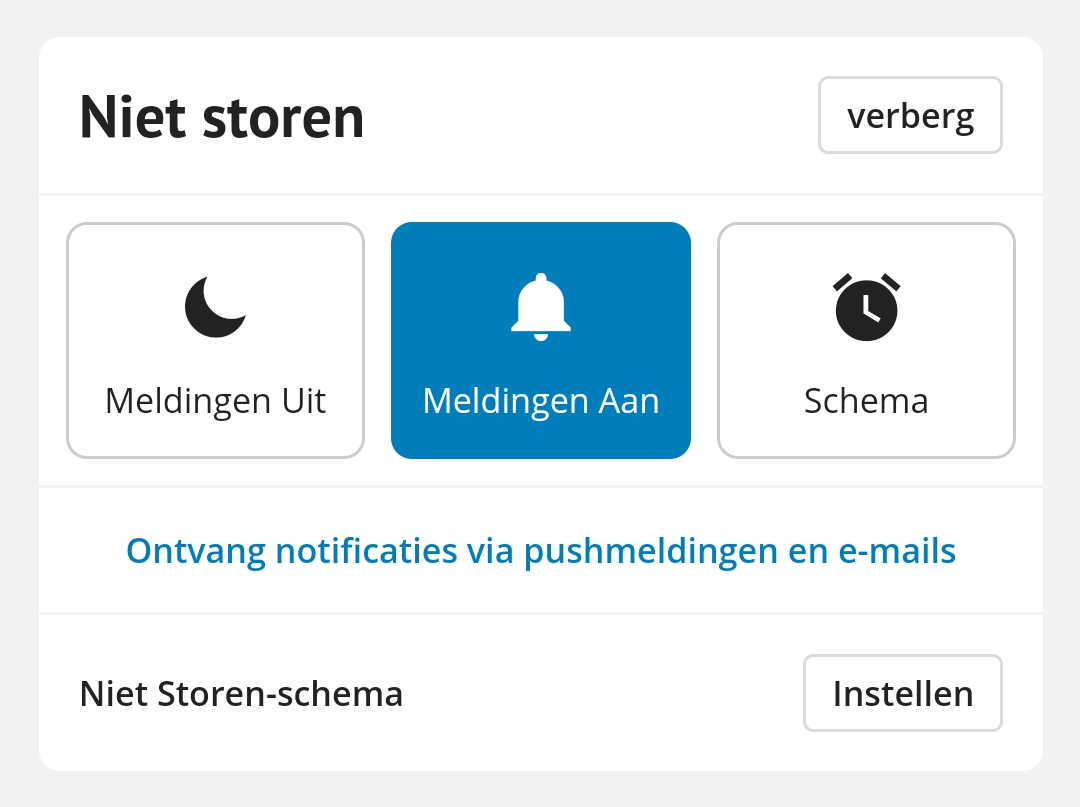 You can set Gnap to Do Not Disturb so that no active push and email notifications are sent to you (between a certain time). However, the notifications will remain visible in the notifications overview and a red dot (badge notification) will also appear on your phone next to your Gnap icon. You will only (temporarily) not be disturbed .
Tip: Learn more about setting the do not disturb schedule in this article .
Tips about Gnap
Then you will come across the 'Tips' block. Here are our latest tips to help you get started working with Gnap: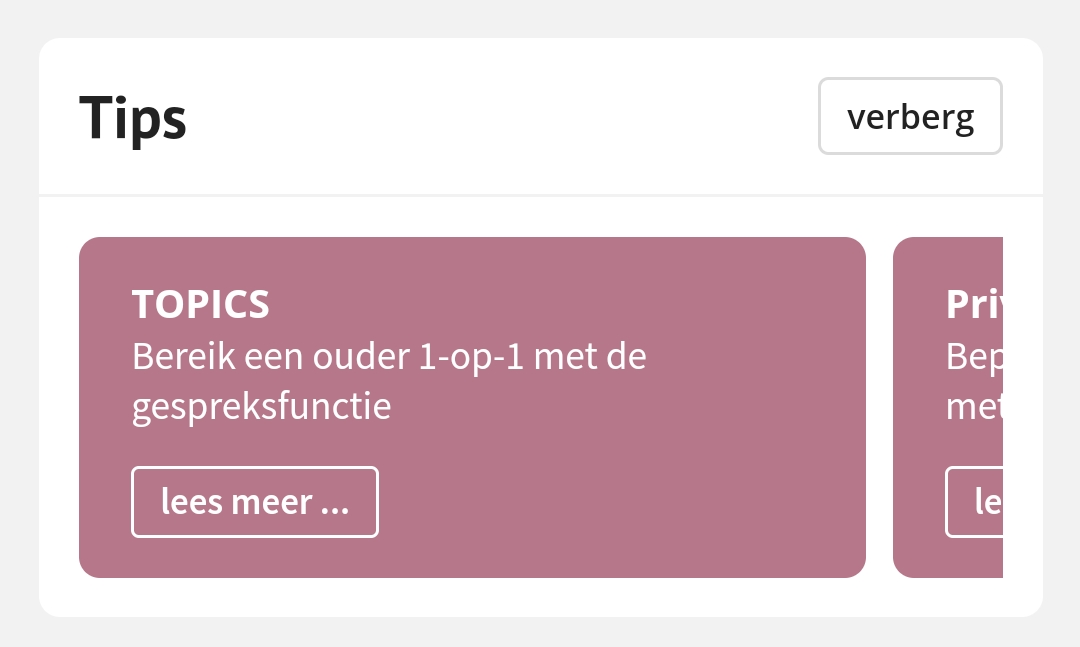 Click the 'read more...' button to view the support article (you can swipe/scroll through the tips horizontally).
Today's absences from your group
Below you will see a tile 'Absent today'. There you can see the students who have been reported absent 'today' via the Kwieb app by the parents: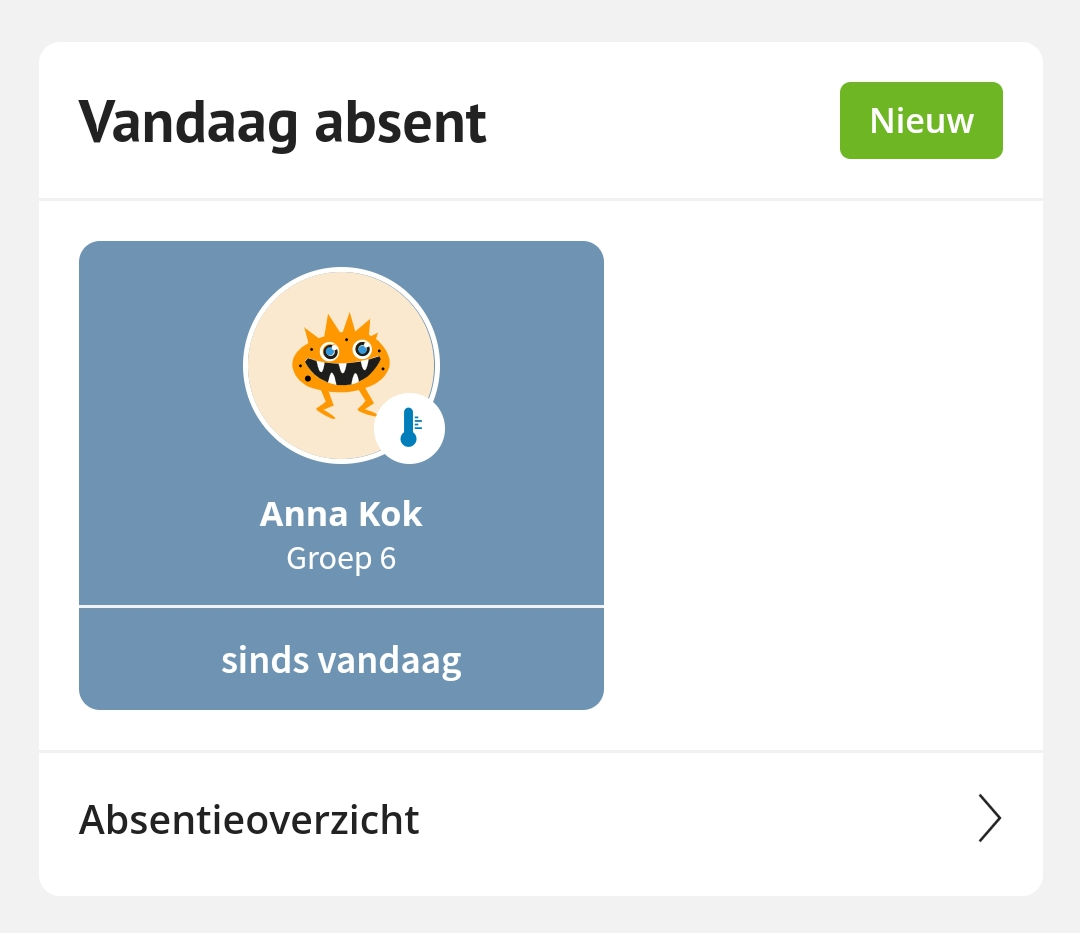 You will also see the green button 'New' at the top right to report a new absence (for 1 of the children in your group).
Tip:

Discover all possibilities and settings about absence notifications:

Absence notifications .
Open/new Topics
When you 'swiped' further down you will see the 'Topics' tile appear. Here you can see all conversations/topics where your response is awaited (so where you are not the last to respond):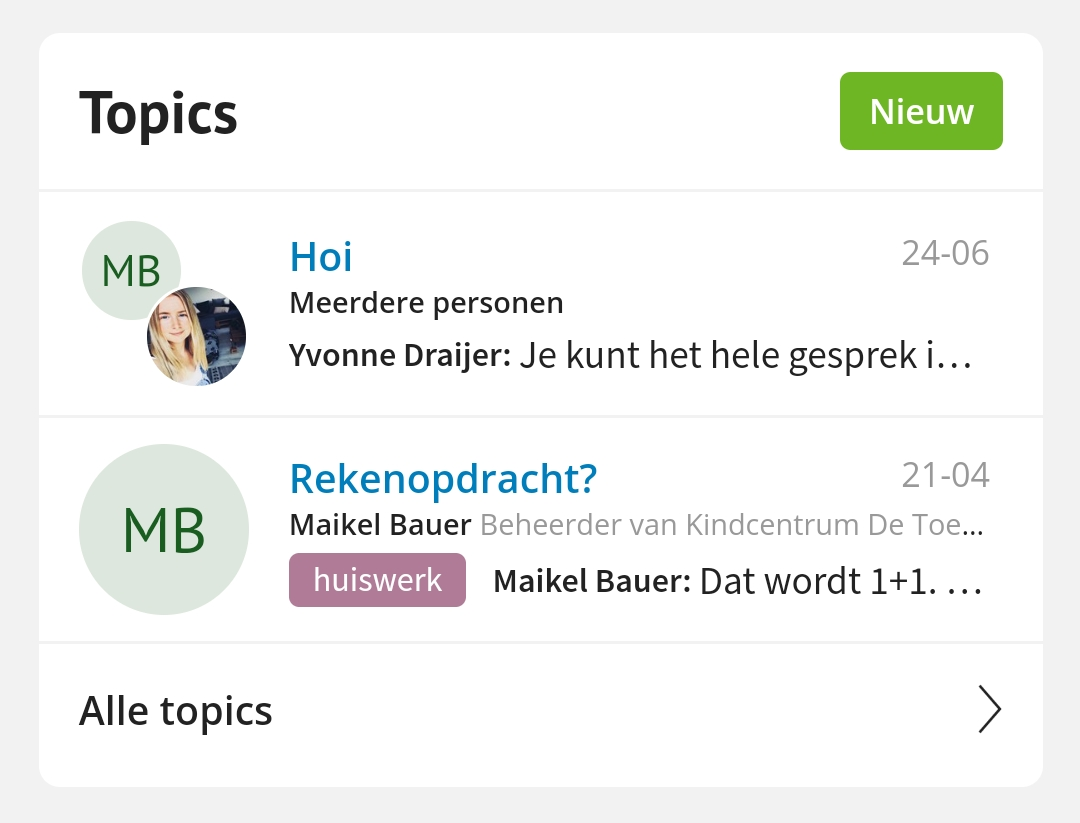 You can start a new topic with the green button 'New' at the top right.
Tip:

 

More information about working with Topics can be found here

.