When you receive a response from a parent via a message on Kwieb - where the reaction option is turned on - you will receive a notification ( depending on your settings ). You may want to respond to this (for example, if the parent asks you a question), you can do this through Ziber Team. This article tells you how to do this.
Reply to a message
To post a response to a message, you must first go from the dashboard or the message list to the preview of the message in question.
You do this by tapping the relevant message from the dashboard: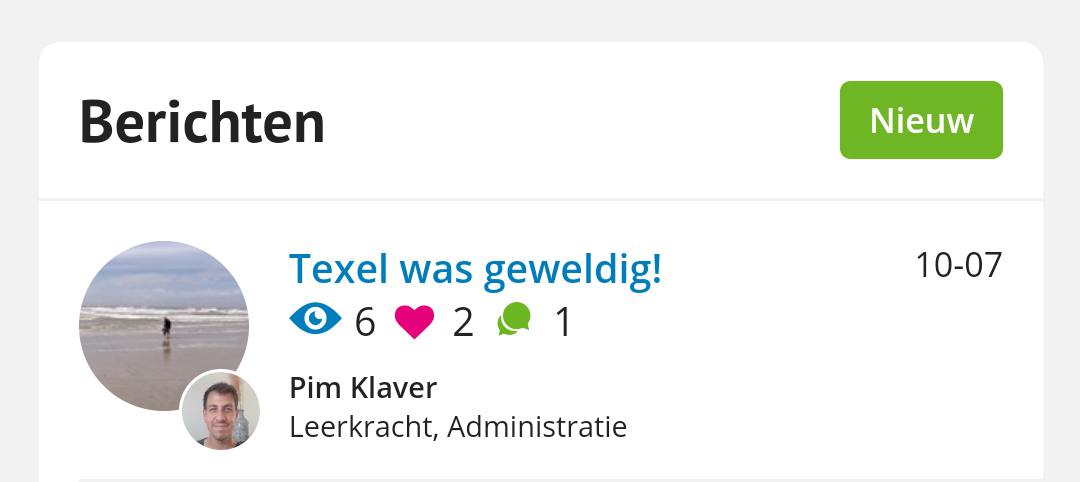 Or from the message list tap on the 'preview icon' (the arrow from the block - the middle icon):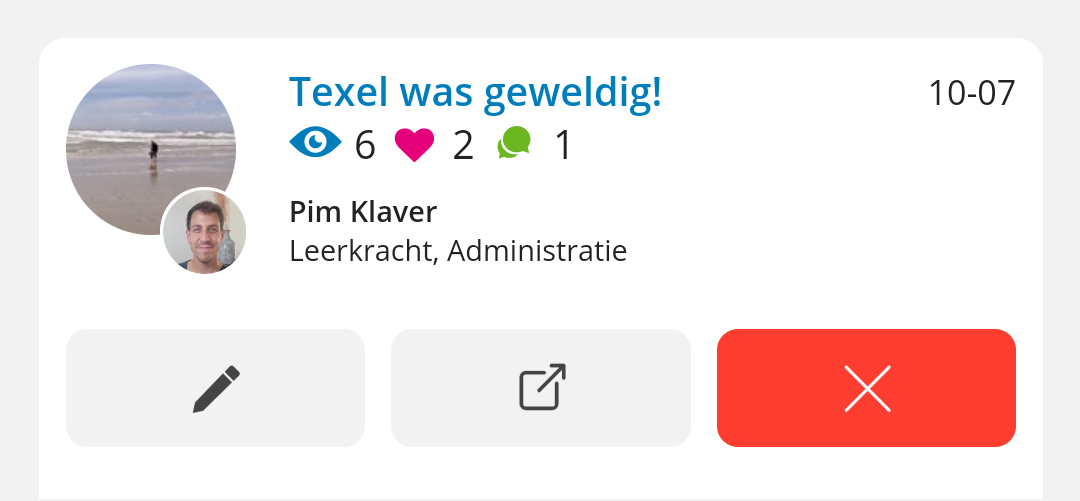 You will then be taken to the preview of the message. If you go all the way down there, you'll see the comments to this post: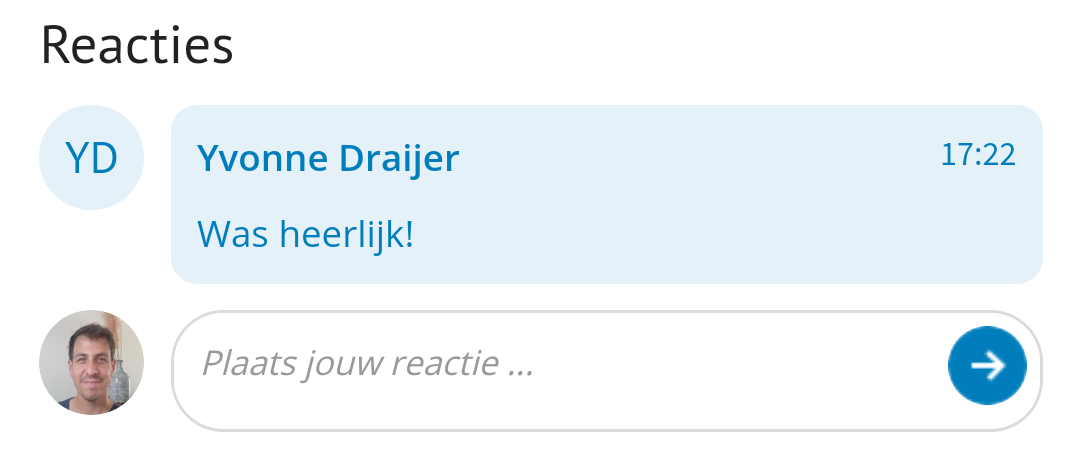 You can type your comment below (behind your profile picture) and tap the blue circle with the arrow to post your comment.
When you've posted your comment, parents who previously commented on the post will automatically receive a notification that you've also commented.