If Topics doesn't work for you, it can be for a number of reasons. You may have Topics disabled in your settings. It is then not possible for parents to send a Topic to one relevant teacher. Another cause may be that your account is not yet correctly linked .
Topics is off
You can turn Topics on or off for your account. Check if you have enabled Topics in Ziber Team. In Ziber Team go to change profile and the button functions to set Topics. Make sure that the checkbox Topics: allow others to start a TOPIC with me is checked.

The account is not correctly linked
Contact the school administration.
For the administration
Step 1: The administration links the employee to a group via the Edex .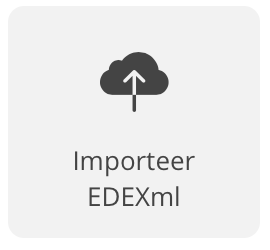 Step 2: The administration invites the employee to Ziber Team via the administrators tab. The employee must activate his/her account.

Step 3: The administration must merge the Edex account with the Ziber ID via the teacher management .


Tip: No teacher? If it concerns someone who is not a teacher (for example, the management, administration or teaching assistant), follow step 2 and Ziber must then assign this employee a role. You can e-mail this to support@ziber.nl or call 0224 290 989. Possibly a link .