You can manually create groups in Ziber Team itself. A group consists of a selection of students and a selection of school team members. When you want to publish information to the Kwieb parent app, you can select the newly created group and thereby reach all associated parents to those students.
To create a new group, go to the Groups Manager and then press "new" or the "+" (on your mobile phone) to create a new group.
Name and picture
You can give a group a name and an image. The name and image will be visible to parents in the Kwieb parent app. Press save to then choose the school team members that belong to this group.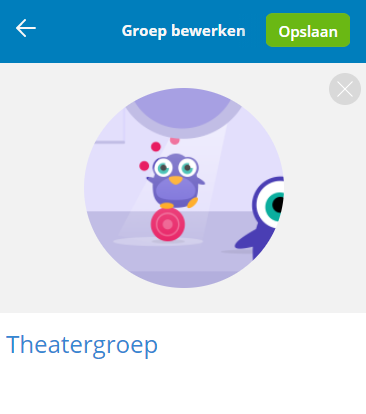 School team members
After saving the name and picture, you can choose the school team members involved in this group. Parents can see in Kwieb which school team members are associated with this group. When you create this group yourself, you are also selected and you cannot turn it off. When you are done with the selection, press Save.
Tip: Only the school team members who are connected to a group can also edit/delete the group later.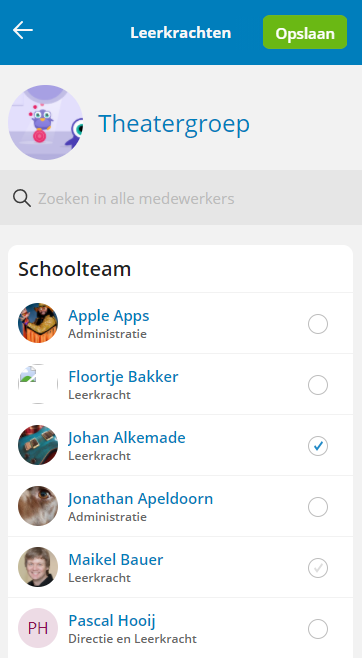 Pupils
The next and final step is to select the students who belong to the group. You will see the entire student list of the school. You can use the search function at the top to quickly find specific students. After you have selected all students, press "Save" at the top right.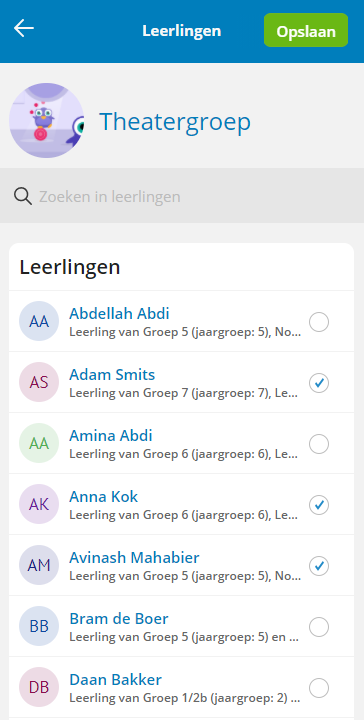 After pressing "Save" you will return to the list with all your groups and you will find the new group in between! When you press it, you can immediately adjust the group again.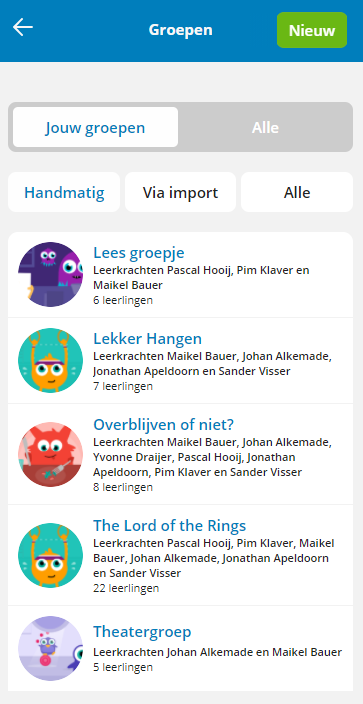 Tip: Change group?