When you use an automatic link with your LAS (for example Esis or Parnassys) you can easily start the data synchronization from the Ziber Dashboard to update the data from your LAS to Ziber .
The complete synchronization consists of 3 steps:
Start /schedule synchronization
Check proposed changes
Make changes
STEP 1 - Start /schedule synchronization
When you want to start a synchronization with your LAS, from your Ziber Dashboard, press the " New " button in the "Synchronization" heading. You will also see the last successful import here and you can also click through to the history.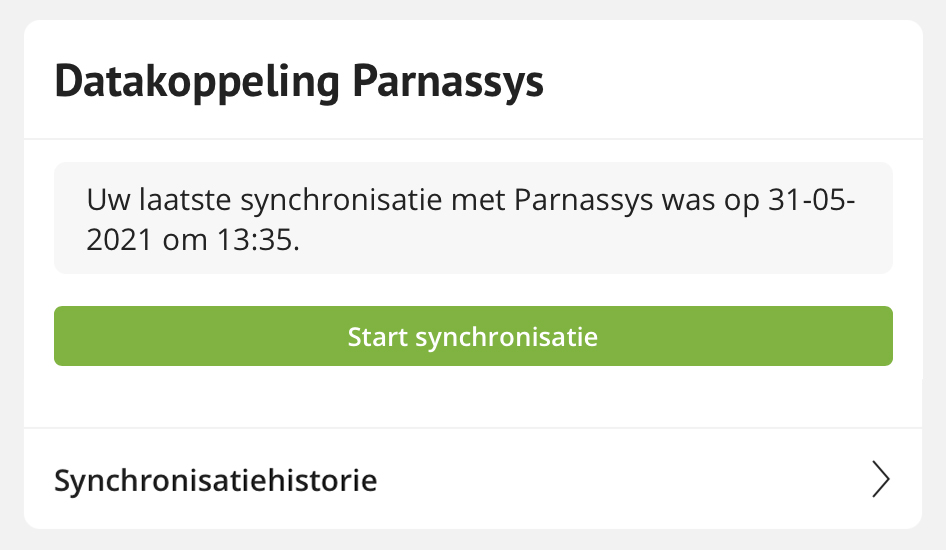 Don't see a Synchronization box? Then you probably do not have rights to start the import. These rights depend on the "Administration" or "Management" role.
You will then be taken to a screen where (depending on your LAS) you will be given the choice to select a school year. Make your choice here and choose " Schedule ".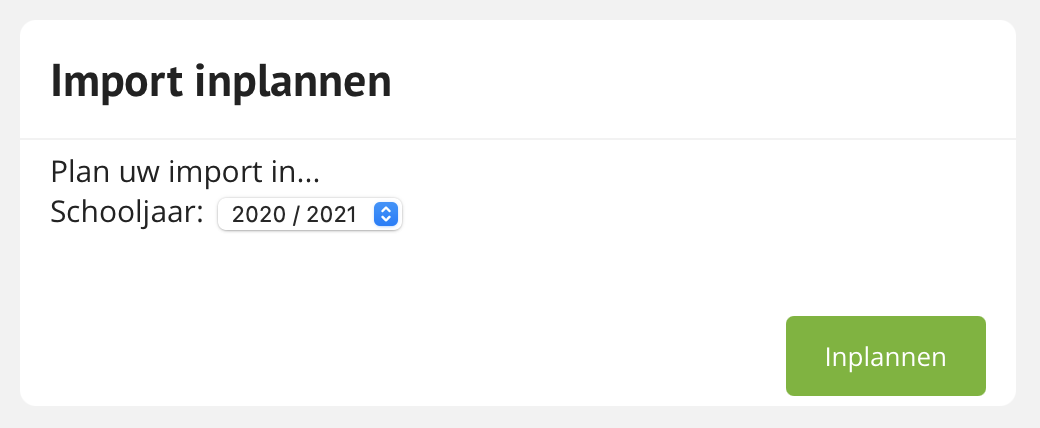 Your synchronization request will then be processed:

Do you use ESIS? Then you can press the "refresh" icon (the round arrow) to see if all data has already been downloaded.
Do you use Parnassys? Unfortunately, Parnassys does not support direct processing and your synchronization request will not be processed by Parnassys until after 17:00. Once the data has been downloaded for you, you will receive a notification in Ziber Team and you can proceed to Step 2.
STEP 2 - Review proposed changes
Once STEP 1 has been completed and the data from your LAS has been downloaded by Ziber, you will receive a notification in Ziber Team and/or you will see at the Synchronization data that the status is "Ready for import".

Press the text "Ready to import" and then you will see a table with all the proposed changes, which could look like this, for example: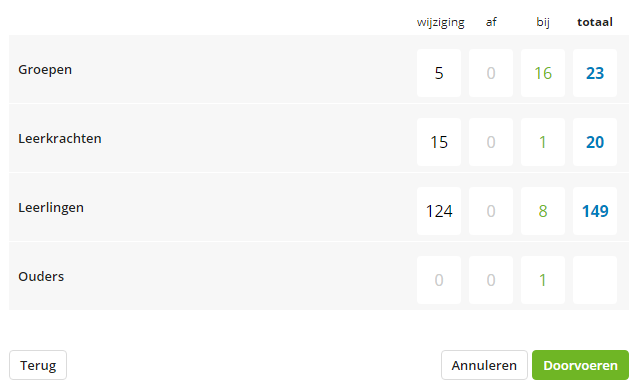 You can press the various numbers here to get more information on the screen about the changes that will be made. Are you satisfied with the changes and is everything correct? Then go to STEP 3.
Are certain details incorrect or are you not sure? Then press Cancel to cancel the import. Change the data in your LAS so that everything is correct and then go back to STEP 1.
If you have any questions, you can of course also contact us via support@ziber.nl so that we can help you further.
STEP 3 - Make changes
When the proposed changes that you have received on the screen in STEP 2 are correct, you can implement them in the Ziber Platform by pressing the "Submit" button. You will then receive this warning: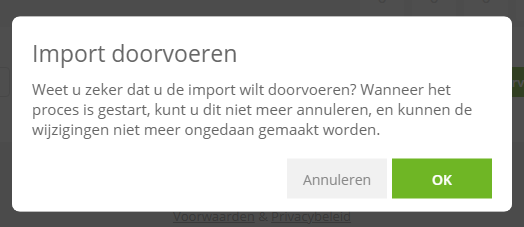 Press "OK" to apply the changes. You will see on the screen that the data is being written:

When the data is then successfully written to the Ziber platform, you will see in the Synchronization history that everything has been successfully synchronized: