Do you want to reach parents of children who are not yet at school? Then you can create a group (or multiple groups) especially for this purpose.
Invite parents of new entrants
The new influx of students are added in Ziber Team from the synchronization with Parnassys/Esis or via manual management. Because these students only start at a later time, the parents are not yet automatically invited via the bulk invitation, but the e-mail addresses of these parents are taken to Ziber. The administration can manually invite the parents of these students via the student profile in the student management. In the student profile, the invitation for the parent is ready and you can click invite .

Create a new group for entrants
You can manually create groups in Ziber Team . A group consists of a selection of teachers/PMs/team members and students. When you want to publish information to the Kwieb parent app, you can select the newly created group and reach all connected parents of those students.
To create a new group, go to it Group management and then press 'new' or the "+" (on your mobile phone) to create a new group.
Group name and image
You can give a group a name and an image. The name and image will be visible to parents in the Kwieb parent app. Press 'Save' to then choose the team members that belong to this group: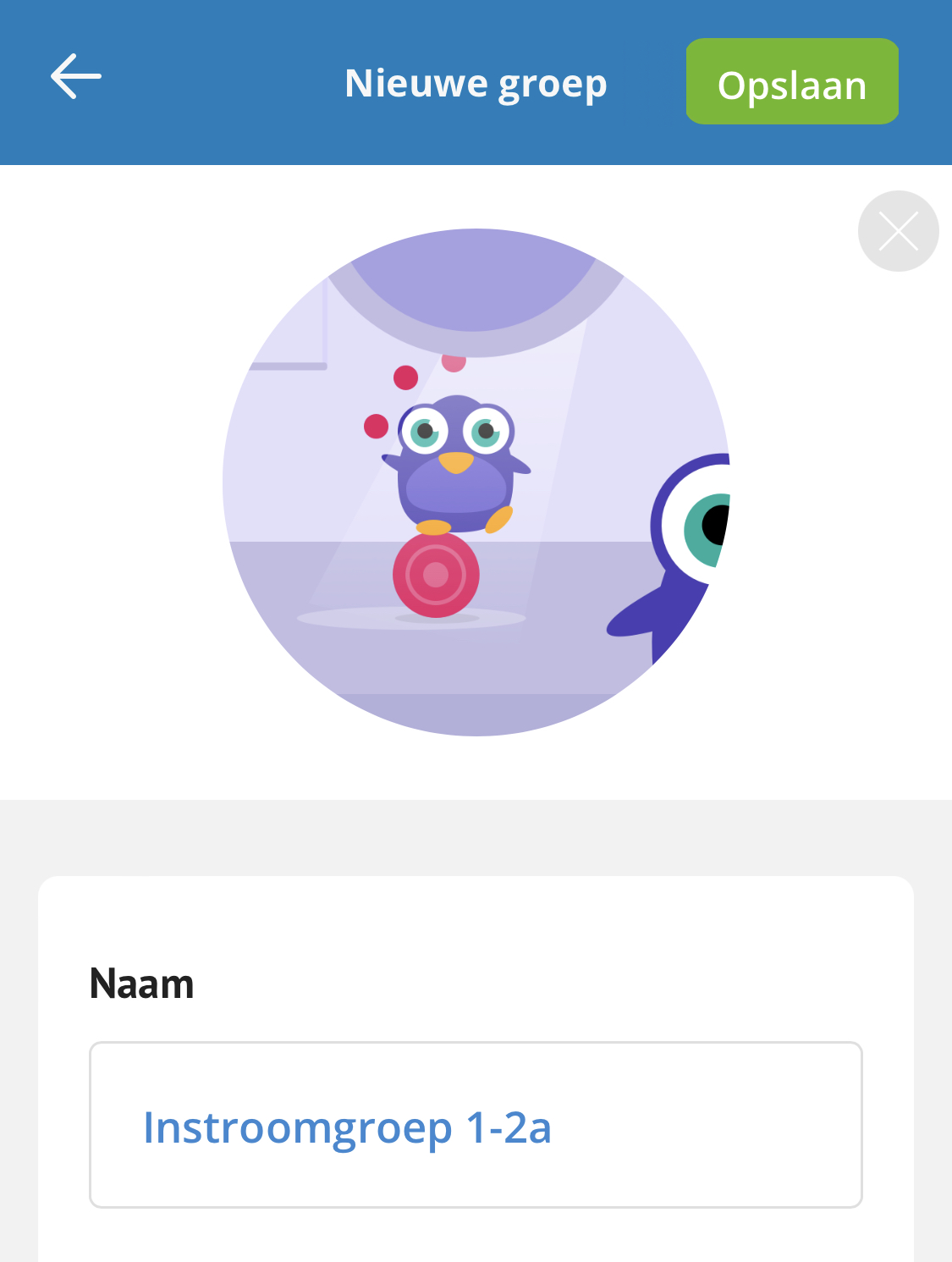 Group view
Choose whether you want to make the group visible or hidden. If you choose hidden , this (entry) group will not be visible to other parents in the Kwieb parent app.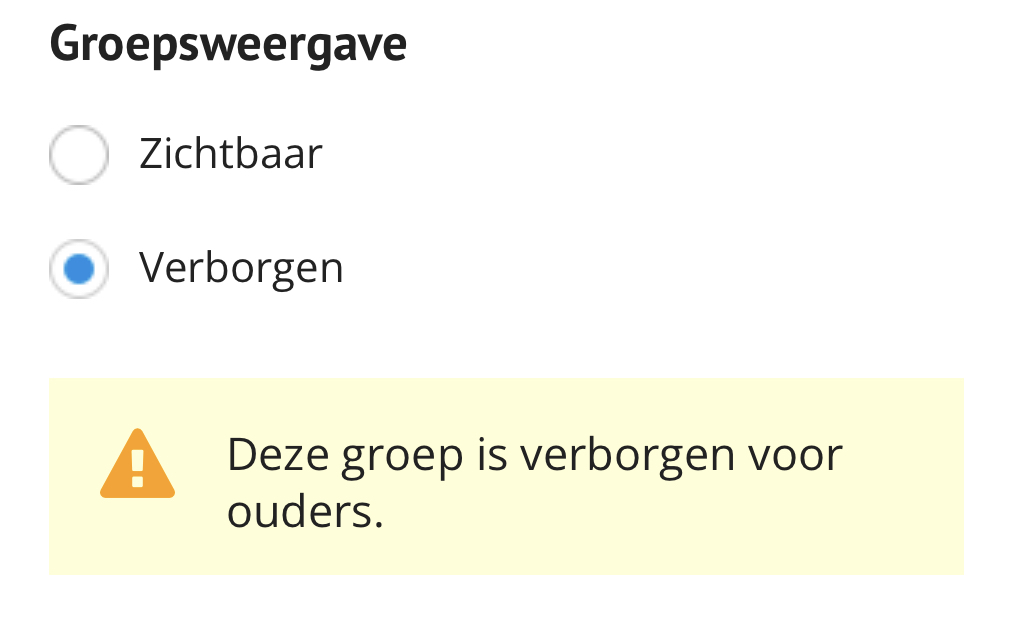 Add team members
After saving the name and image, you can choose the team members involved in this group. Parents can see in Kwieb which team members are connected to this group. When you create this group yourself, you are also selected and you cannot turn it off. When you are done with the selection, press 'Save':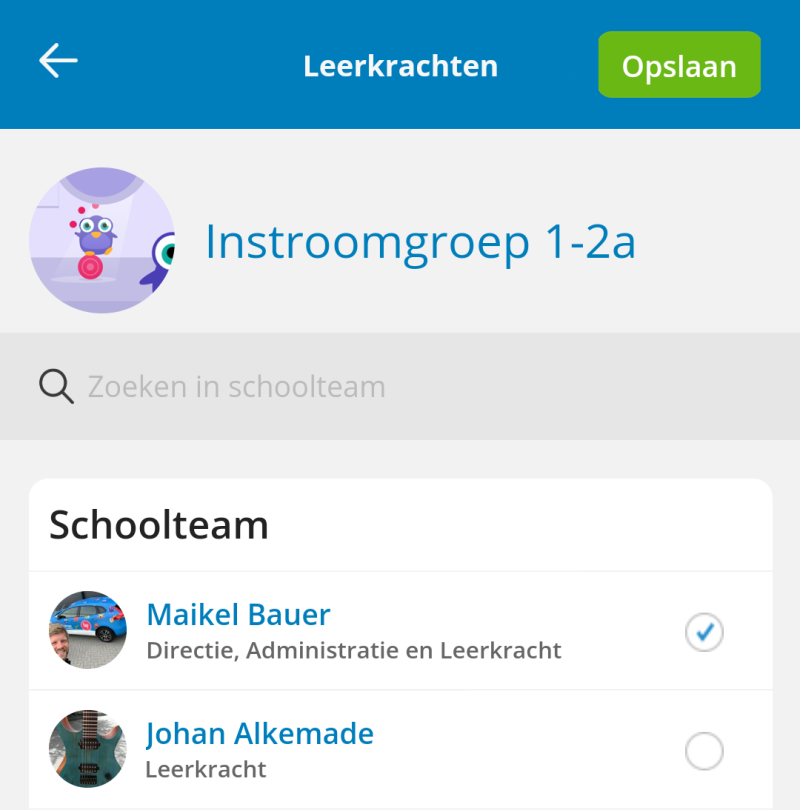 Tip:

 

Only the team members who are connected to a group can also change/delete the group later.
Add students
Select the students who belong to the group for entrants. You will see the entire student list of the school. You can use the search function at the top to quickly find specific students. After selecting all students, press 'Save' at the top right: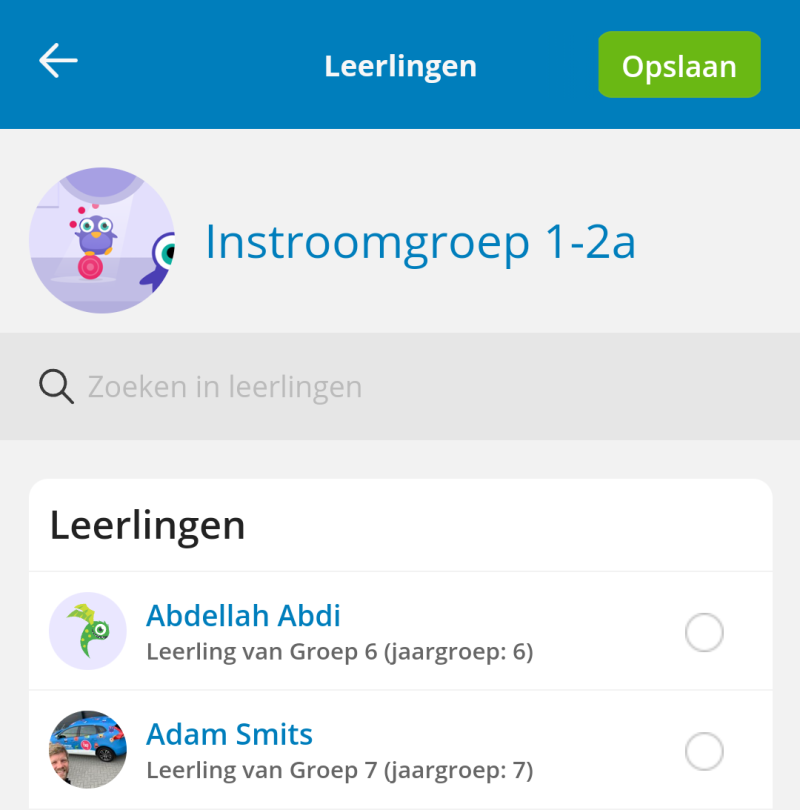 After tapping 'Save' you will be returned to the list of all your groups and you will see the new group listed here: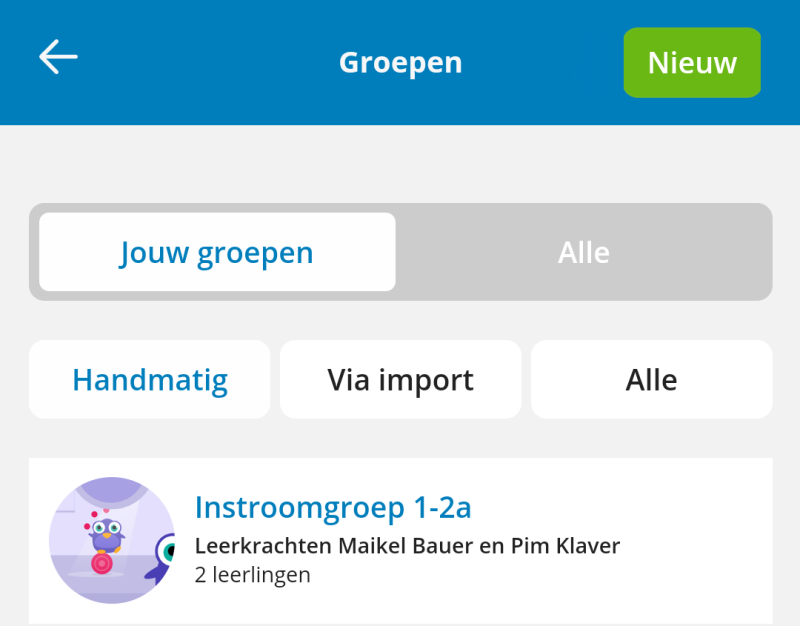 From now on, this group has been created and teachers/team members can select this group and reach the parents of these students!
Tip: Do you want to change the content of the group? Check out our article on how to change a group .