If you have the management or administration role at school and there are existing permission questions, you can change these by tapping the orange menu-icon > settings > consent questions.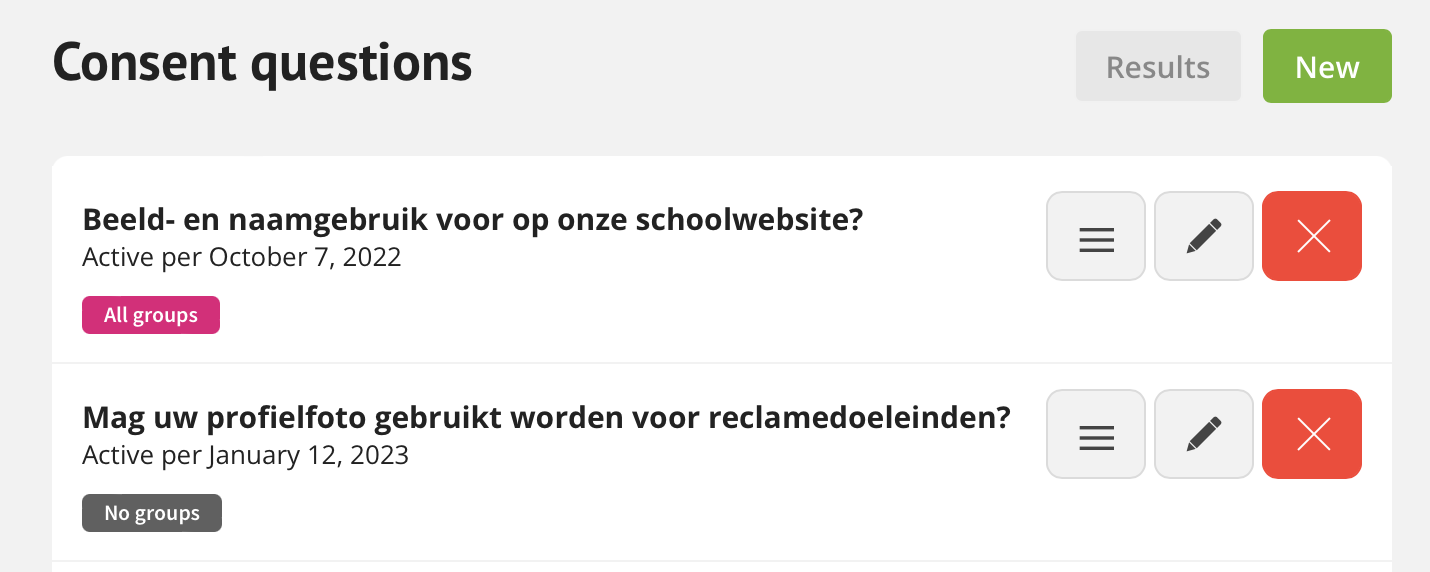 Change permission request
When you tap the pin behind an existing permission question from the list of permission questions, you can change the permission question there. If the permission request is already active for parents (and therefore possibly already has permissions filled in), it can NOT be changed in terms of content (see image). However, you can still change the channels in which your colleagues receive a warning.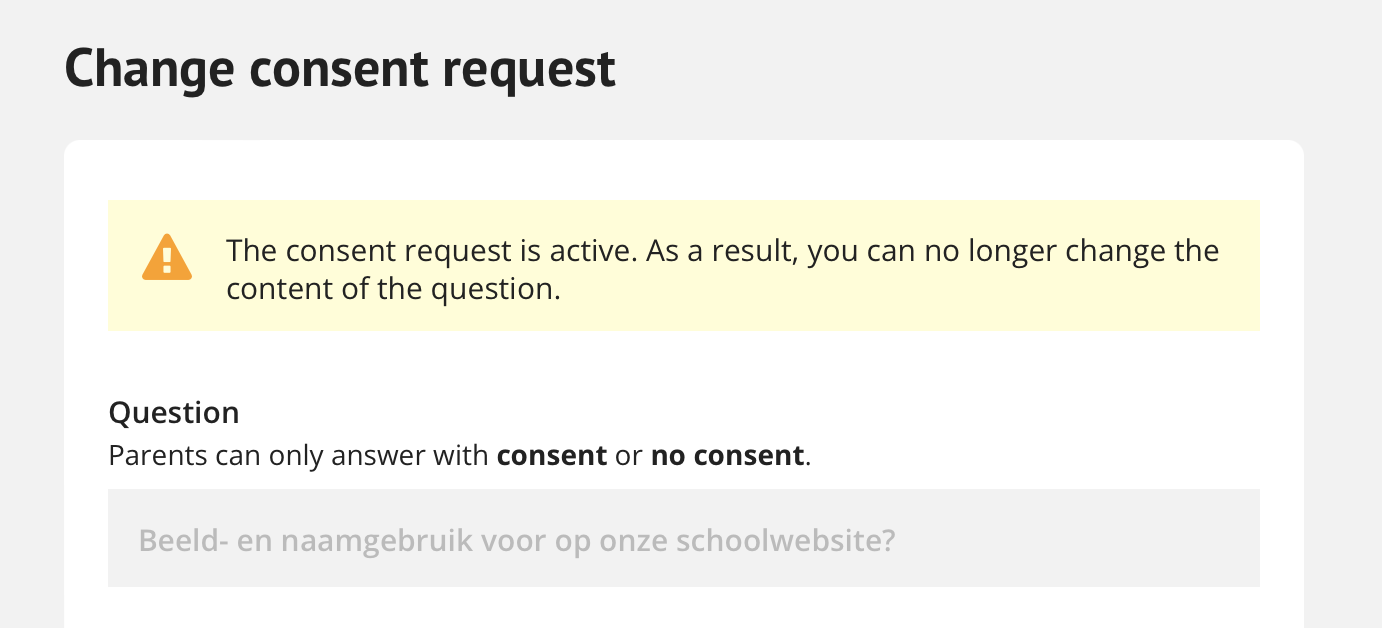 Tip: Is there a spelling or style error in the question or explanation? Please contact us to solve this problem, support@ziber.nl .
Sort permission questions
With the sort icon you can determine the order of the permission questions (as parents see them in Kwieb). Tap and hold the sort icon and drag the appropriate question to the correct position.
Clear permission request
If you want to delete a permission request completely, you can do this by tapping the red delete icon behind the relevant permission request. You will then be asked whether you are sure you want to delete the question. By deleting a permission request, you also remove the permissions entered by the parents.

Note: If you delete existing consent questions, the consents entered by parents will also be deleted for this question. You can read more about this in this article .