No, if you do not have an administrator role for the child Kwieb, you can only view the answers of the permission questions, but you cannot answer or change them.
How can I view the answers to the consent questions?
Then go from your own profile to Your Children and then click on the name of the child. This opens additional options. Here you click on Privacy.

Image: The permission questions can be found at Privacy
You will then be taken to the screen with the child's privacy settings. There you will find a list of permission questions that the educational institution has asked you and the answers that are currently known to the educational institution.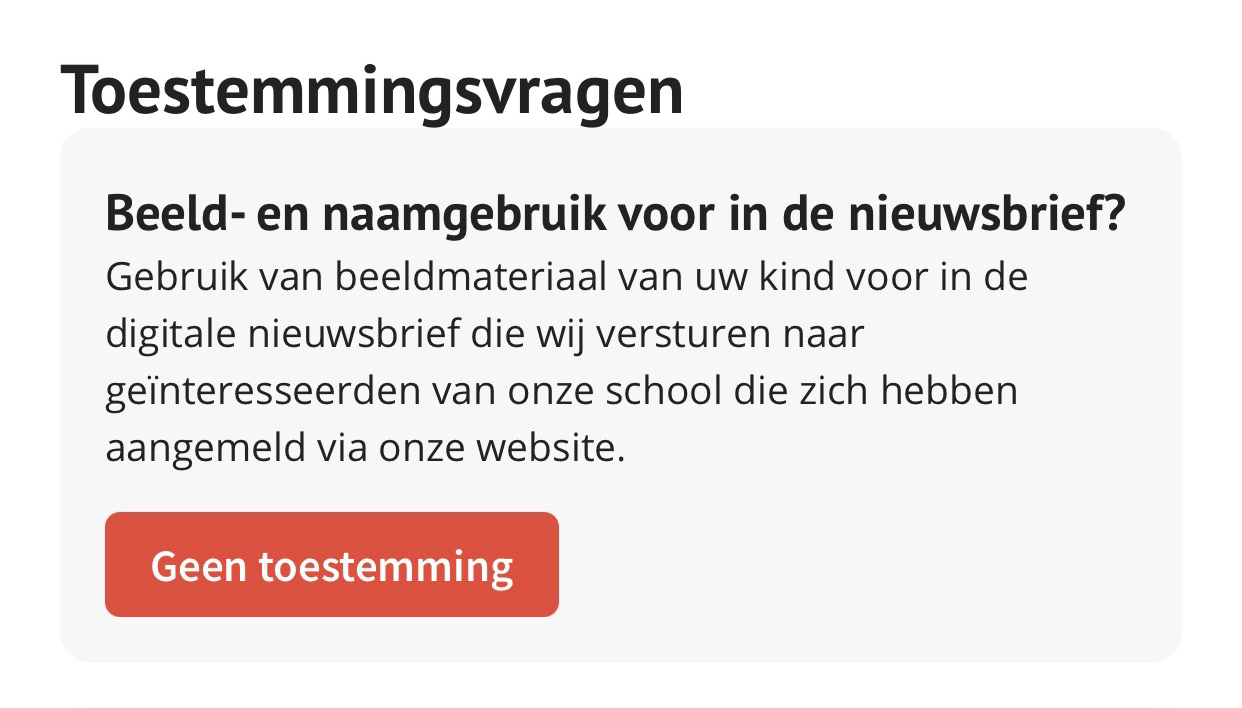 Image: Example of 1 consent question with the answer known to school