Create a conversation via Topics with the school team and your partner(s). In this way, the partner is also aware of the conversation with the school. The partner can also join the conversation.
Start a conversation with your partner(s)
A maximum of 4 parents/guardians can be linked to your child. You can check these partner(s) when you start a Topic conversation to allow them to participate in the conversation (provided they have not protected their profile).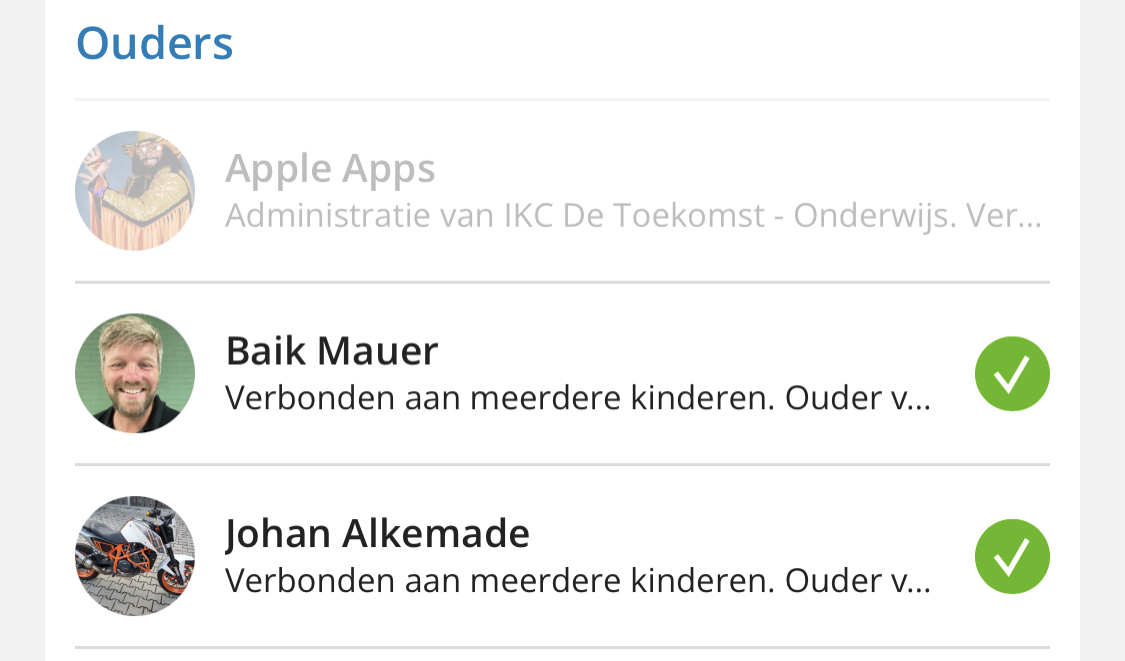 At least one team member
To start a Topics conversation, at least one team member from the school must be selected. This makes it impossible for parents to start a chat among themselves.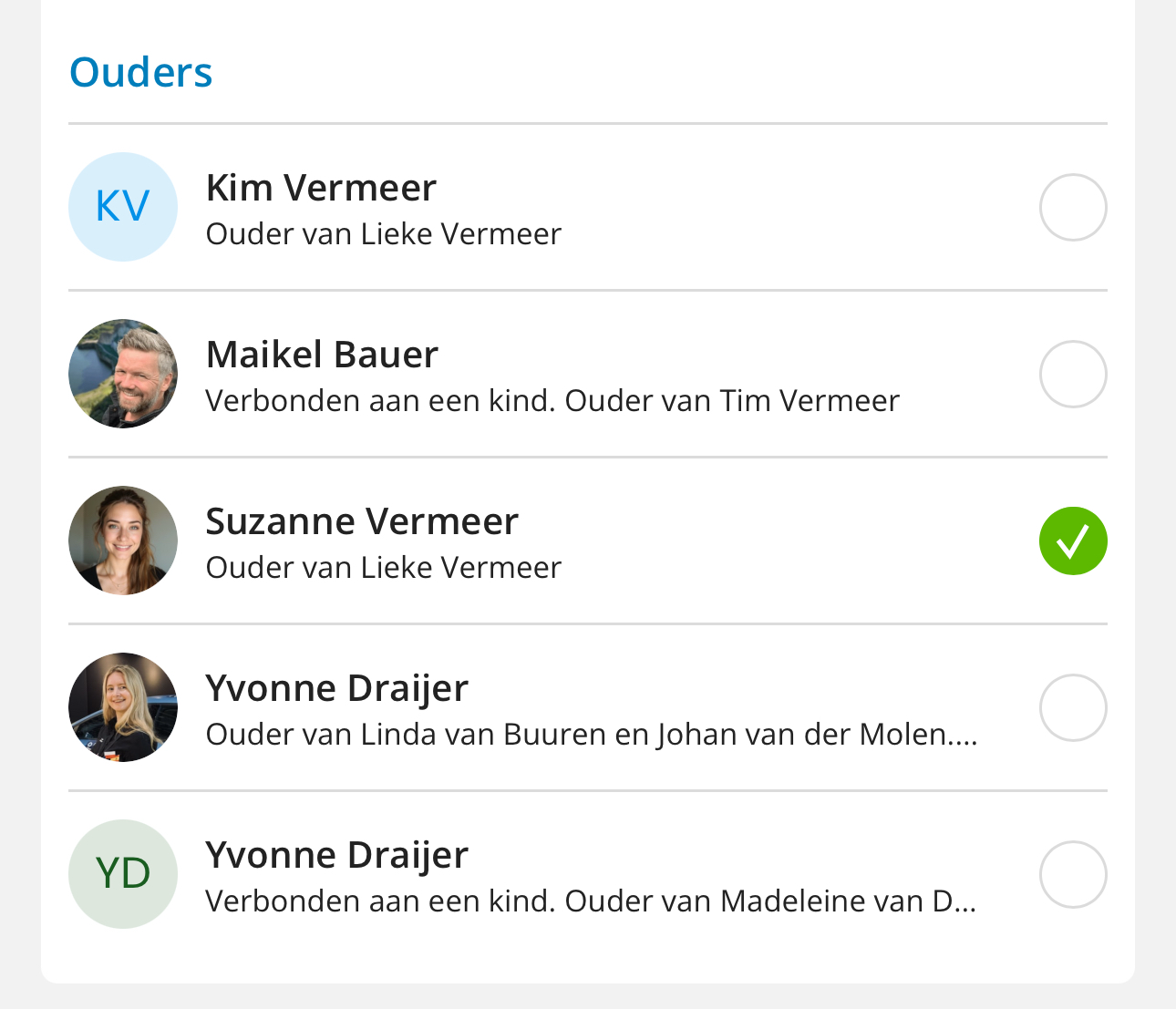 Note: As a parent, you can add up to 3 team members to the conversation.
Other parents
Is it desirable that other parents also participate in the conversation? Then one of the team members participating in the conversation can add the other parents. In this way, the school maintains control over the conversations.
Shielded Parents
Parents who have their profile on protected cannot be added to the Topic conversation by another parent.