Place the school guide in the drop-down menu of your website.
Upload School Guide
Go to downloads in the menu and click on +
Note: Sometimes you must first create a download group before you can add the download.
Add the download, give it a name and possibly a description. Go back to the download overview and click on change (blue pin) to go back to the download.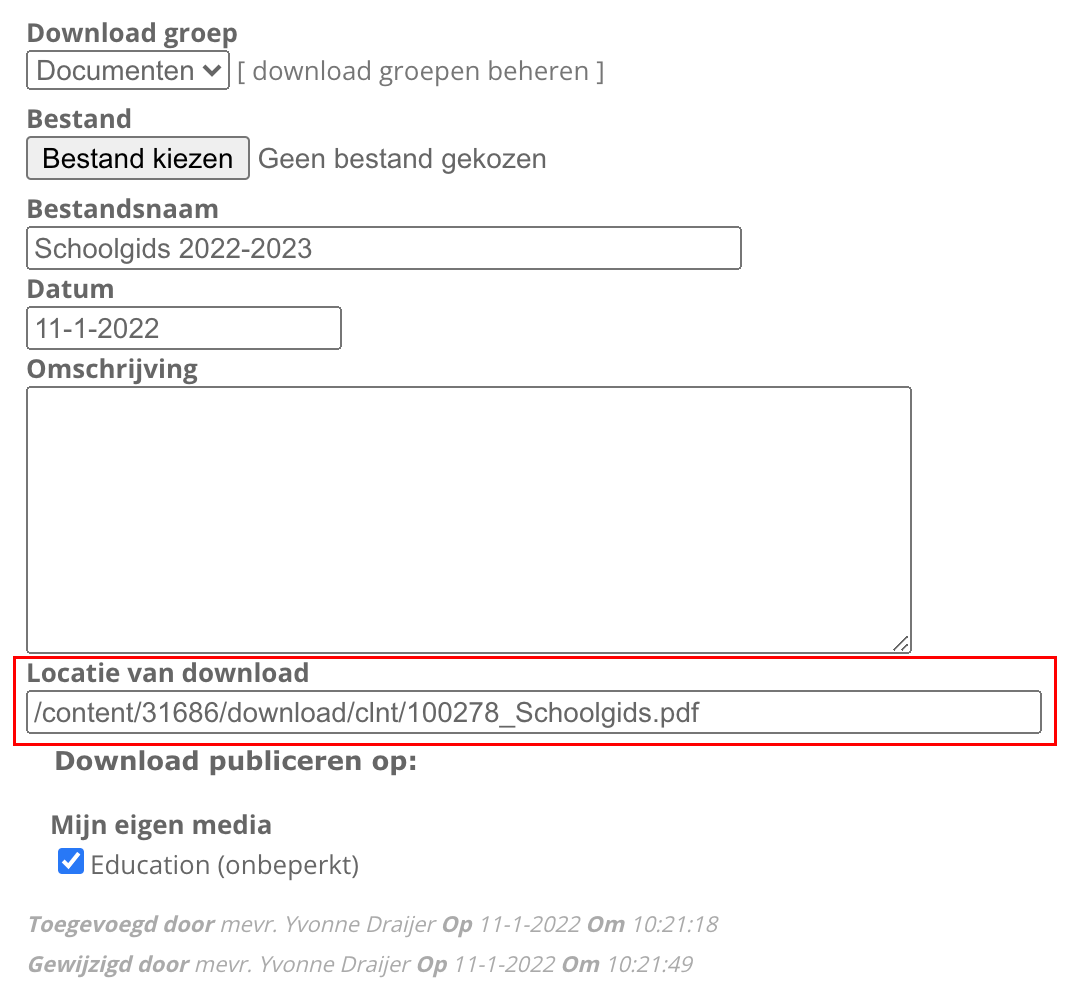 Now copy the URL that is in the download under the location of the download.
School guide in dropdown menu
Go to the website button (top right) via the Dashboard. Then go to the drop-down menus button.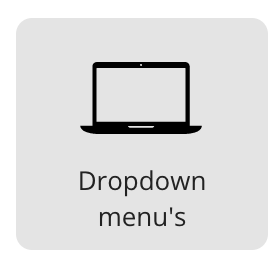 Here you see an overview of the menus of your website. Click on the menu where you want to place the school guide.
Note: Don't see a menu here? Please contact your designer or Ziber so that we can activate the menus for you.
Add a new menu button and call it eg School guide.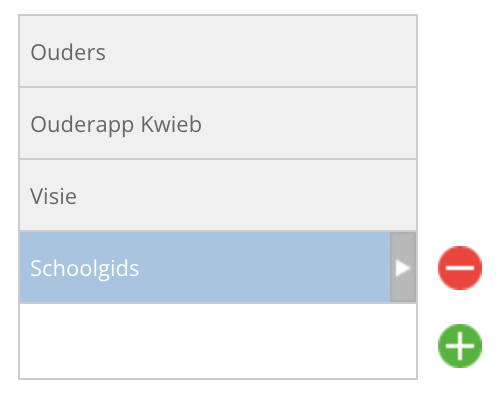 On the right side you can now paste the URL we copied during the download .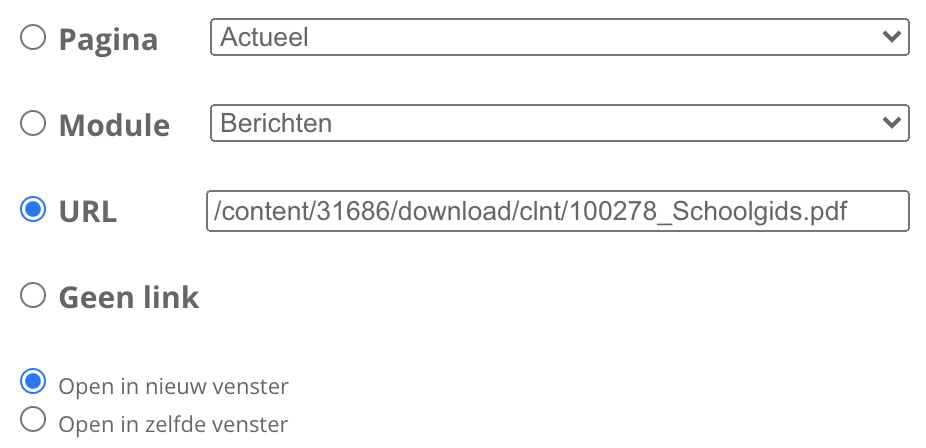 Tip: Turn on "open in new window" for the download, so that the website visitor stays on the website when opening the download.