You can easily report an absence to the school via the Kwieb parent app. In connection with COVID-19, it is also possible to make a COVID-19 report in addition to a sick report.
COVID-19
When making a COVID-19 absence report, you can choose from the following reasons:

Then you determine the duration of the absence and you can add a comment if necessary.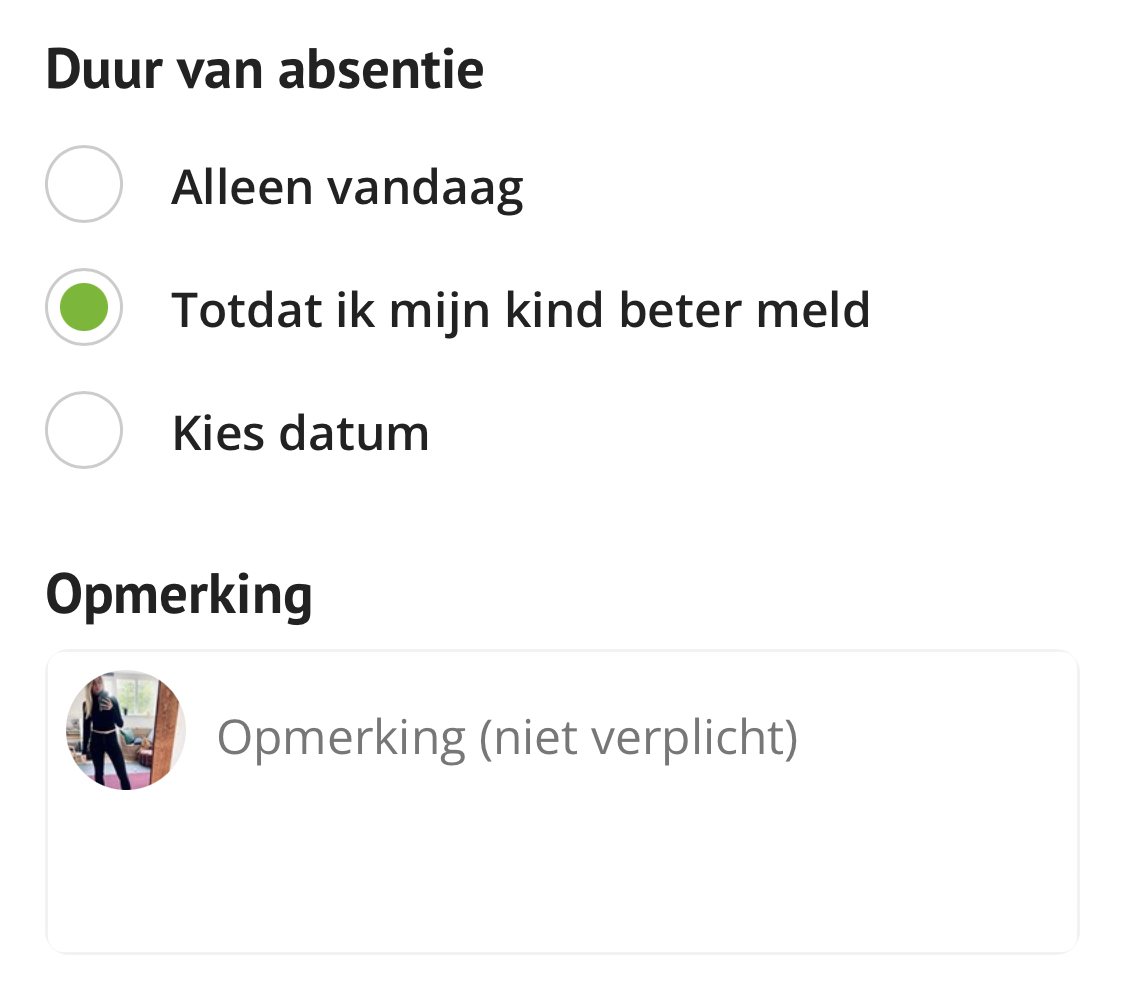 Tip: Don't see the COVID-19 reasons listed? Then the school has not activated the Covid reasons for reporting an absence.