You want to remove your Ziber ID because, for example, your child has left school and no longer uses Ziber for parents.
Permanently deleted after 90 days
After 90 days, all your personal information will be permanently deleted from the Ziber platform. If you also use other Ziber services with the same Ziber ID, you will no longer have access to them.
How do you delete your Ziber ID?
Open the Ziber app and go to your profile by clicking on your profile picture at the top left.
scroll down, to the option Remove Ziber ID
Click Remove Ziber ID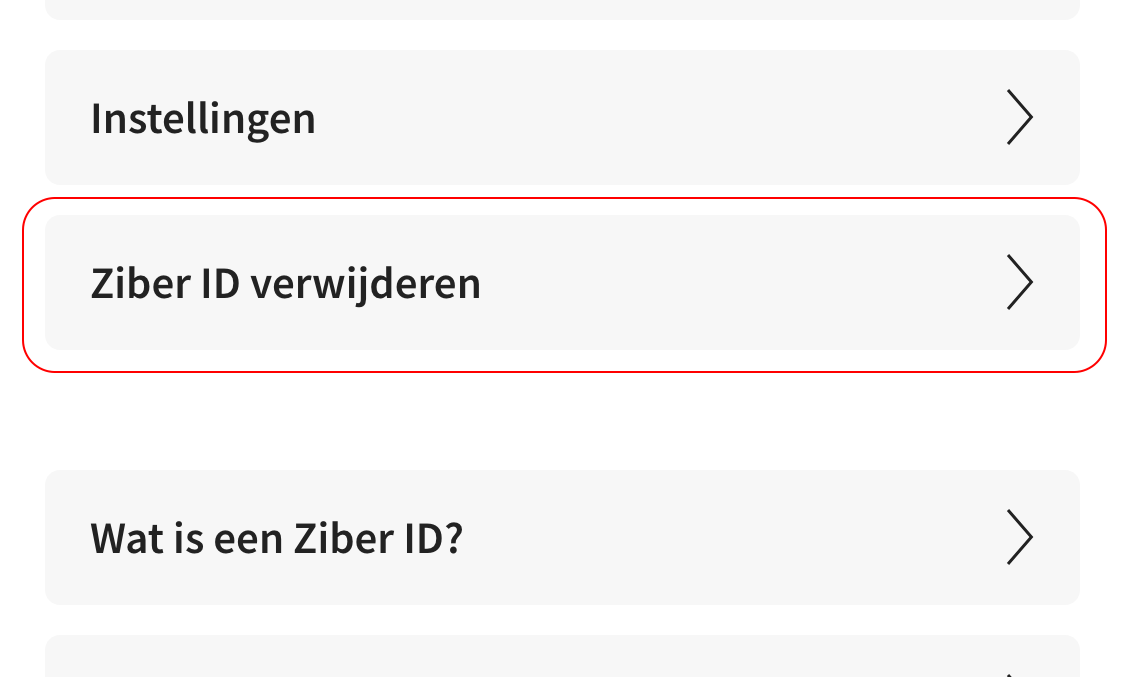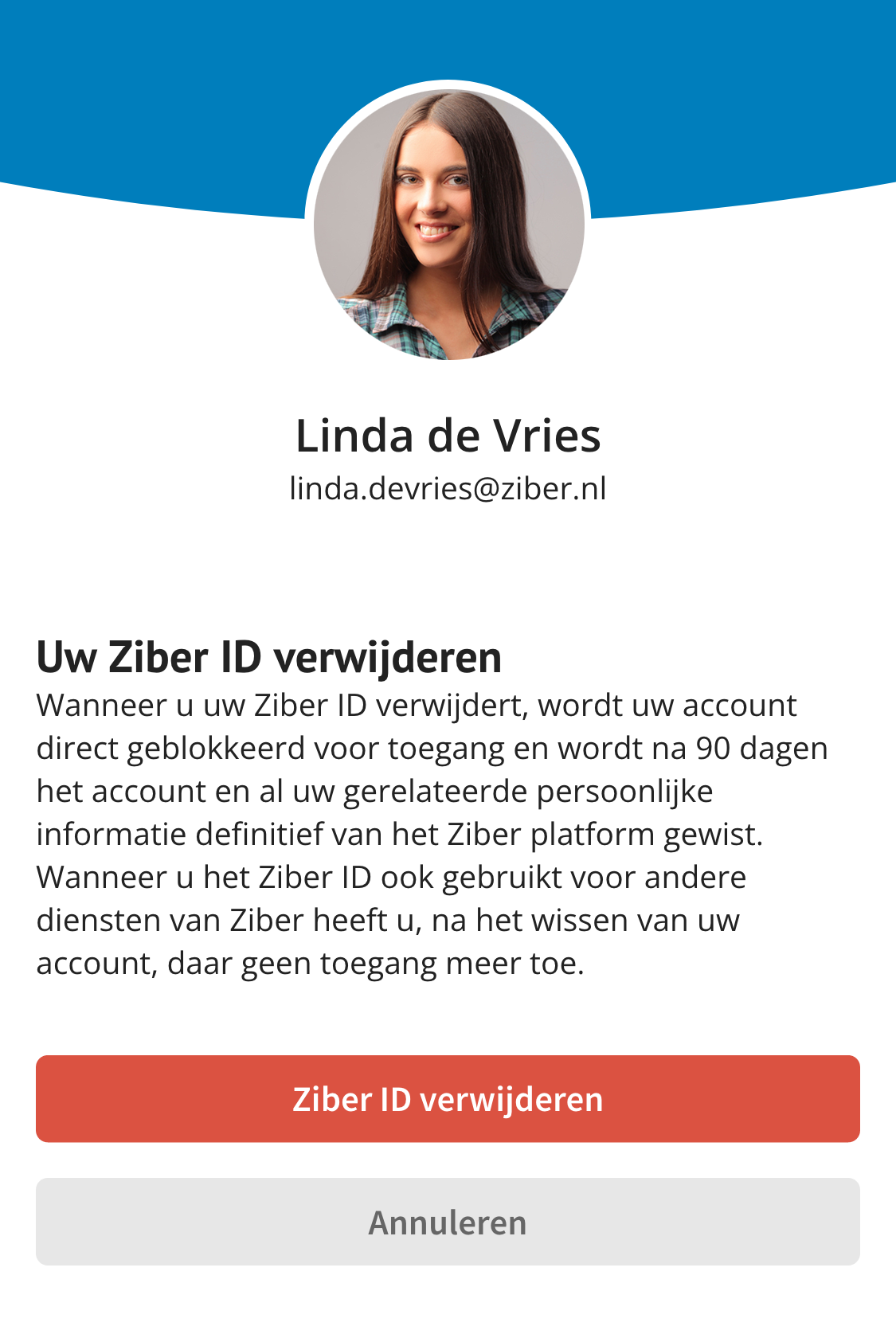 If you are sure you want to remove the Ziber ID, click on Remove Ziber ID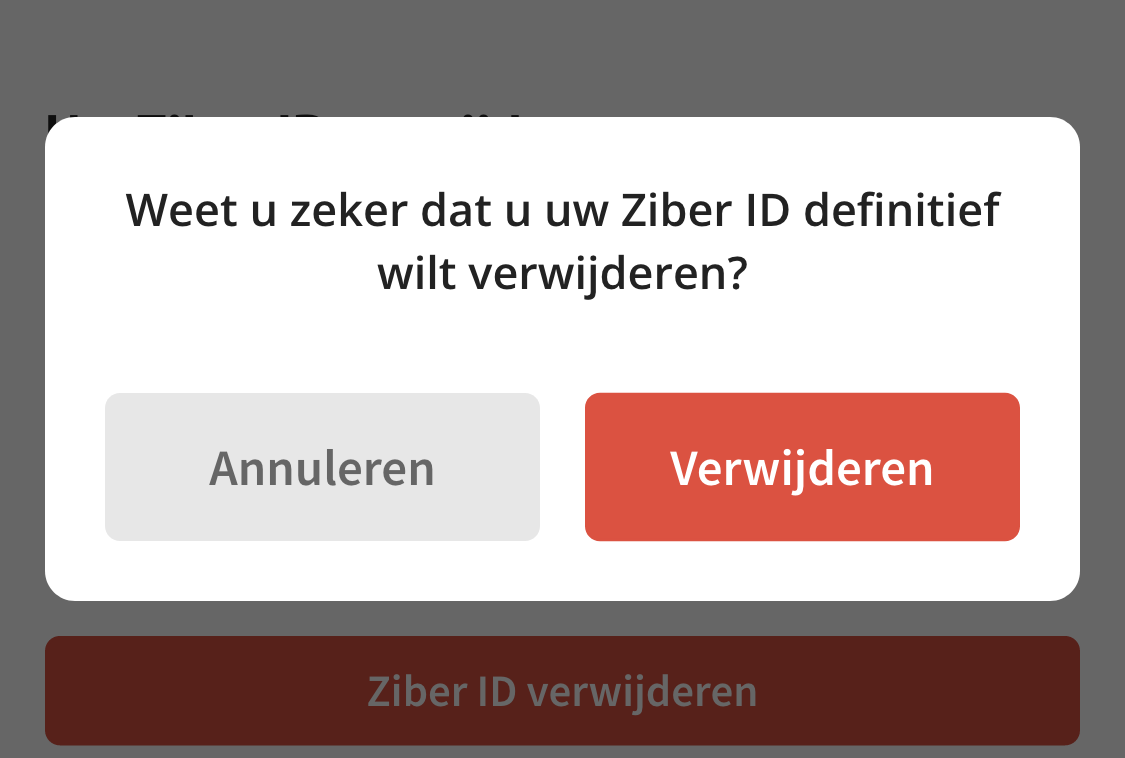 At the warning, click Remove again