If your school uses the Kwieb parent app, you can create an account (Ziber ID) yourself.
How do I create an account?
First download the Kwieb app in the Appstore or GooglePlay
Go to the app and click on the create account button

1. Download kwib
First download the Kwieb app in the AppStore or GooglePlay .
2. Create account
If you already have an account, you can click on login , otherwise click on create account .
Then enter your e-mail address on the screen and make up your own password and click on register!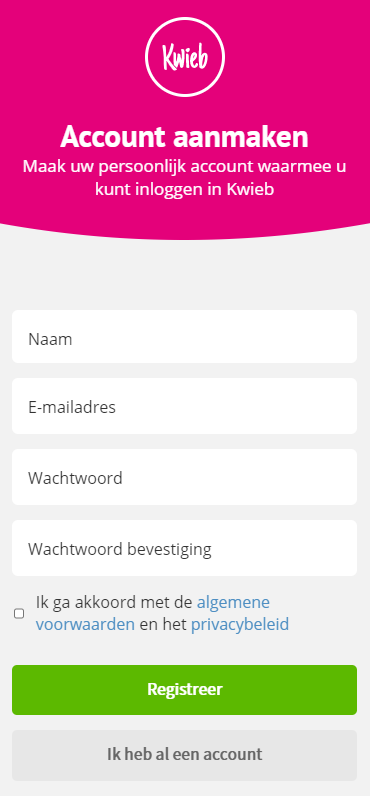 Tip: After you press Register, you will first be asked to enter your privacy preferences. If you don't, your name will default to "Protected" from other users of Kwieb
Note: You will receive an email from Ziber to confirm/activate your new account. You must complete this within one hour of registration or your account will be deactivated.
Tip: I don't see anything in Kwieb yet? When you have created an account, you can then link your child(ren) to your account. This is done via an invitation that the school sends to you by e-mail or by letter .